By
for on October 31st, 2016
Telly Tour of the UK Episode 2: Wales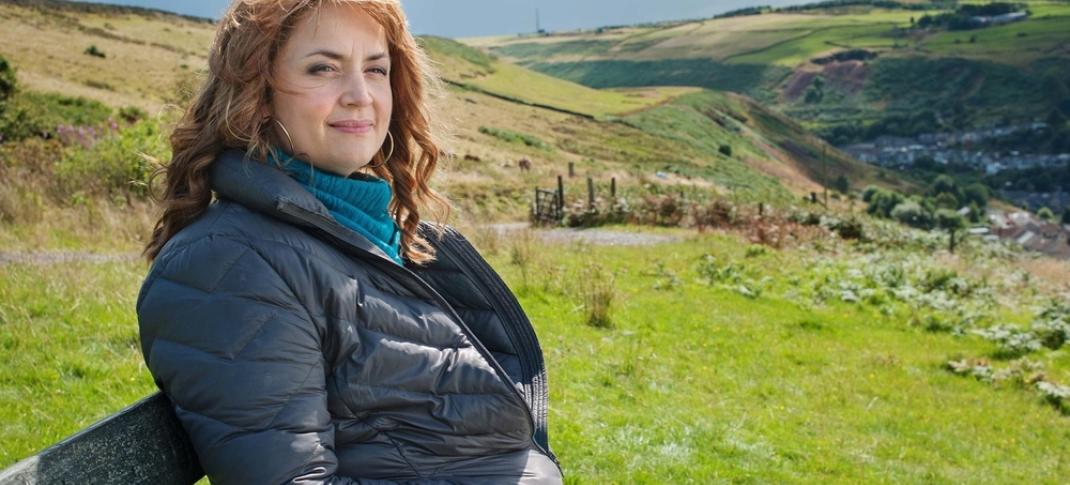 In this installment of our telly tour around the UK, we move on to the country of Wales. Yes, the land that boasts the longest place name in the world (Llanfairpwllgwyngyllgogerychwyrndrobwllllantysiliogogogoch) and that really awesome dragon flag!
This large peninsula in western Britain is divided from England by major rivers including the Severn and mountain ranges such as the Black Mountains. The most populated cities in Wales are Cardiff, Swansea and Newport. Coal mining, steel and slate were once the primary industries in the country; however, nowadays tourism, public services and light industry are the major sources of employment for Welsh inhabitants
Officially a bilingual country since 1967, this means Welsh enjoys the same legal status as English within the borders of Wales. Road signs throughout the country appear in both Welsh and English and public buildings display bilingual signs and notices. This status also means court and other government business must be conducted in both languages as well.
Wales is home to a number of World Heritage sites including the Pontcysyllte Aqueduct and Canal; the Big Pit National Coal Museum in Blaenavon, South Wales Valleys; Caernarfon Castle and Conwy Castle. The country also has three national parks within its borders -Brecon Beacons National Park, Snowdonia National Park and Pembrokeshire Coast National Park.
An abbreviated list of notable Welsh natives feature individuals of many talents - TE Lawrence (Lawrence of Arabia); writers Dylan Thomas and Roald Dahl; politicians Aneurin Bevan and David Lloyd George and singers such as Tom Jones and Shirley Bassey. Welsh acting luminaries include Richard Burton, Anthony Hopkins, and Catherine Zeta-Jones.
Now that we've covered the basics, it's time to explore Wales via the telly. From its modern cities and quaint villages to the desolate beauty of Cymru's (that's Wales in Welsh) western coast, the country is diverse in landscape and characters.
Being Human (BBC)
Setting: On the lamb from some serious supernatural stuff that went down in Bristol (our first stop on the tour by the way), the roommates find a new home called Honolulu Heights in the seaside resort town of Barry (Series 3-5).
Actual locations: Much of the latter half of the Being Human series was filmed in and around Barry, South Wales. Barry Island Pleasure Park, Promenade and Railway Station all make appearances. Honolulu Heights, a former B & B, is located in Barry as well. Farther afield, in the city of Newport we encounter Tregedar House, the Maindee Baths and the Café on the Corner where Hal and Tom worked for a time. Cardiff's National Museum, Bay Barrage and several local nightclubs also feature in various episodes.
Cast: Aidan Turner, Russell Tovey, Lenora Crichlow, Damien Molony, Michael Socha
Where to watch: Hulu and Netflix both offer streaming of Being Human in its entirety.  
Gavin & Stacey (BBC)
Setting: Gavin & Stacey is a tale of two countries, England and Wales, so for the purpose of this post we'll focus on the Welsh connection. Stacey and her family reside in Barry in the Vale of Glamorgan, Wales.
Actual locations: Barry and Barry Island are front and center in this quirky sitcom. Some frequently featured local spots are Trinity Street, Marco's Café and Whitmore Bay & Promenade on Barry Island. In addition, the nearby village of Peterston-super-Ely in the Vale of Glamorgan is home to the church used for wedding and christening scenes in the series.
Cast: Joanna Page, Mathew Horne, James Corden, Ruth Jones, Rob Brydon
Where to watch: All three series of Gavin & Stacey are ready to stream on Hulu or to order on Netflix DVD.
Hinterland aka Y Gwill (BBC Wales)
Setting: The historic market town of Aberystwyth.
Actual locations: Hinterland was mainly filmed in Aberystwyth and the surrounding Ceredigion region on the west coast of Wales. Many locales seen on the show had never been used on previous film or TV shoots.
Cast: Richard Harrington, Mali Harries, Alex Harries, Hannah Daniel, Aneirin Hughes
Where to watch: Acorn TV and Amazon with an Acorn subscription have the first series only while Netflix offers access to both seasons of Hinterland.
The Indian Doctor (BBC)
Setting: The South Wales mining village of Trefelin in the early 1960's
Actual locations: Filmed primarily in the south eastern Welsh town of Blaenavon, other locales for this daytime comedy-drama include Llantrisant and Rhondda Heritage Park, both of which are in found in the valley of Rhondda Cynon Taf.
Cast: Sanjeev Bhaskar, Ayesha Dharker, Mali Harries, Mark Williams
Where to watch: Hulu offers all fifteen episodes of The Indian Doctor.
Stella (Sky 1)
Setting: Pontyberry, a fictional South Wales Valleys village
Actual locations: The series is largely filmed in the Rhonnda Valley village of Ferndale. In the most recent season Stella visited Cardiff's City Hall and Vale College.  Another South Wales Valley location, Bargoed has been featured as well.
Cast: Ruth Jones, Steve Speirs, Patrick Baladi, Catrin Stewart      
Where to watch: All five series on Stella are available on Hulu.
Torchwood (BBC)
Setting: The Torchwood Institute was founded by Queen Victoria to battle extra-terrestrial and supernatural threats. In more recent times Torchwood built its secret headquarters (The Hub) in Cardiff Bay's Mermaid Quay area in order to monitor a nearby space-time rift.
Actual locations: Cardiff Bay plays a prominent role in this sci-fi series. The aforementioned Hub is located underground in Roald Dahl Plass, beneath William Pye's stainless steel Water Tower sculpture. Other Cardiff locales include the Wales Millennium Centre, Cardiff Castle, St. David's Hotel, and the Pearl of the Orient restaurant.
Cast: John Barrowman, Eve Myles, Burn Gorman, Gareth David-Lloyd, Naoko Mori
Where to watch: Torchwood is available to stream on Netflix and Amazon Prime.
I hope you enjoyed our ramble around Wales. From spooky sci-fi and slightly eccentric villages to stark Celtic noir, Wales has many faces.  Share what intrigues you most about this land and its people. Also if there's any series of note that I've missed, please let me know.
---
By
for on October 31st, 2016
More to Love from Telly Visions