By
for on January 5th, 2023
Steven Moffat Says He'd Write More 'Sherlock,' But Is It Time to Move On?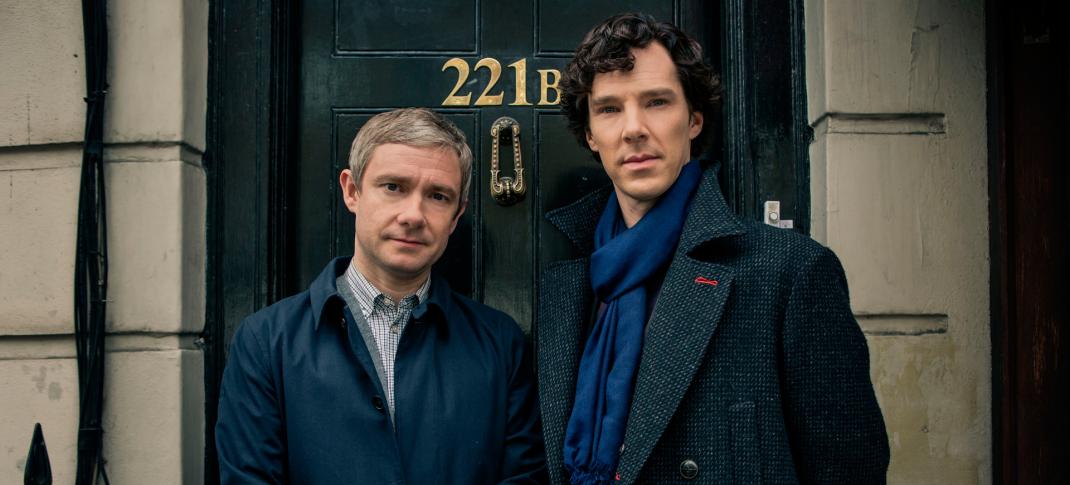 Few things are certain in this life, except death, taxes, and the fact that someone, somewhere is bound to ask Steven Moffat about the prospect of there ever being more Sherlock. 
To be fair, it makes sense: The series was a critical and pop culture phenomenon, making stars of its leads, cementing Moffat as a force to reckoned with outside of the world of Doctor Who, and landing all sorts of awards acclaim. People loved it (well, loved most of it). And Moffat has indicated yet again, that he'd be open to doing more if the circumstances aligned.
During a BBC Today appearance promoting his debut play The Unfriend, which is set to begin a run in London's West End later this month, Moffat stated that talks were underway for another season of his Netflix series Inside Man. He also said that he would "start writing tomorrow" on another season of Sherlock if stars Benedict Cumberbatch and Martin Freeman would agree to return. 
"They're on to bigger and better things but, Martin and Benedict, 'please come back?'," the showrunner joked.
It feels like roughly every year or so we get some version of this story, where various people who were at one point involved with the production of Sherlock very publicly keep their options option about whether the series might return someday. After all, British TV does occasionally resurrect series in this way, just look at the recent-ish seasons of shows like Gavin and Stacey or Cold Feet. (Heck, even Doctor Who took a two decade break before its revival in 2005.)
But it's been almost six years since Sherlock was last on our screens, and the Season 4 finale "The Final Problem" felt an awful lot like a series finale a the time. (Not to mention, it wasn't actually very good, what with the whole Sherlock has a secret sister who drowned his childhood best friend and trapped John in a well thing.) Its cast and creatives have all gone on to other successful projects, including Moffat himself. And beloved star Una Stubbs, who played Mrs. Hudson, passed away in the summer of 2021. 
Is it time to just let Sherlock go? To appreciate, even celebrate, what we had but admit that  To accept that sometimes things just end and that's not only normal but good? 
After all, both leads are Marvel stars now, with Cumberbatch playing sorcerer Stephen Strange and Freeman's Everett Ross popping up in Black Panther movies and seeming destined to feature in the Thunderbirds film that's slated for later in Phase 5. Cumberbatch has garnered multiple Oscar nominations (The Power of the Dog and The Imitation Game) and won another Emmy for a completely different limited series (Showtime's Patrick Melrose). As for Freeman, he seems to have found a niche in offbeat comedies (Breeders) and contemporary dramas (The Responder). It's not super clear when either of them would even find the time to make more Sherlock, even if they wanted to.
"Oh look, I still say never say never," Cumberbatch told Esquire back in 2021. "You know, I really like that character… it's just, the circumstances need to be right and I think maybe it's too soon now to see it have another life. I think, wonderful as it is, it's had its moment for now. But that's not to say it wouldn't have another iteration in the future."
And with Sir Arthur Conan Doyle's great detective officially entering the public domain as of the turn of the year, whose to say that Moffat's Sherlock will be the only iteration to choose from? Is it time for a fresh start?
---
By
for on January 5th, 2023
More to Love from Telly Visions