By
for on September 30th, 2022
In the Trailer for Starz's 'Dangerous Liaisons' Prequel, Love is War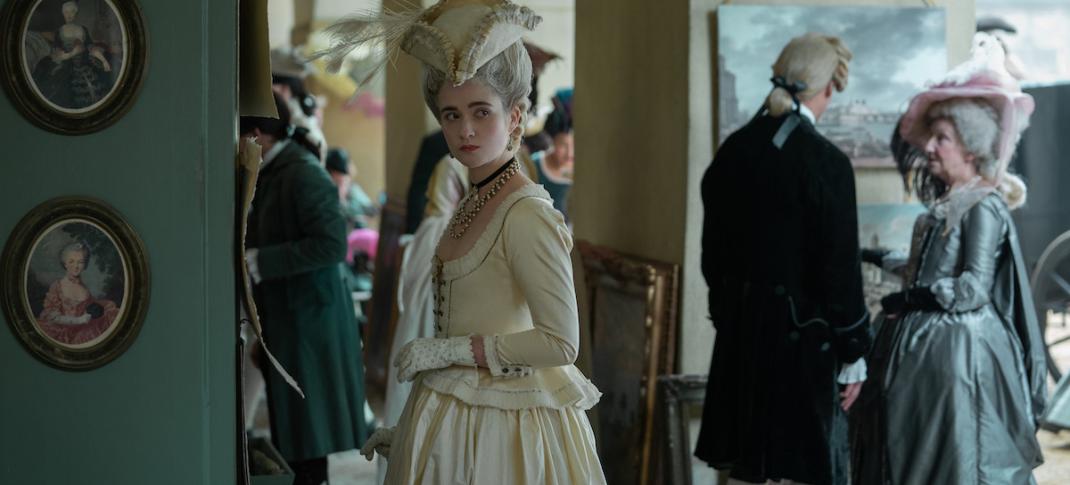 In recent years, premium cable network Starz has become a force to be reckoned with in the female-fronted genre space. One of the few networks that seem not only willing but eager to make content aimed squarely at the interests of female viewers, the result has been an embarrassment of riches for those of us who enjoy costume drama, historical romance, or just stories that are unabashedly centered around strong women. (Or, even better, some combination of all three.)
From time-traveling fantasy (Outlander) to tales of groundbreaking historical women both celebrated (Becoming Elizabeth) and feared (The Serpent Queen), Starz is here to give the people what they want when it comes to tales of boundary-pushing female characters. Next up, the network is set to tackle one of the most infamous women in literature: the Marquise de Merteuil, a self-made striver who nevertheless gets her kicks from sabotaging those that have wronged her. 
Though most viewers will be familiar with the character from the 1998 Academy Award-winning feature film rather than the nineteenth-century novel by Pierre Choderlos de Laclos, Starz's new take on Dangerous Liaisons will be a prequel of sorts to both, showing us how Merteuil and her later lover/ex/rival Valmont met and became lovers on the eve of the French Revolution.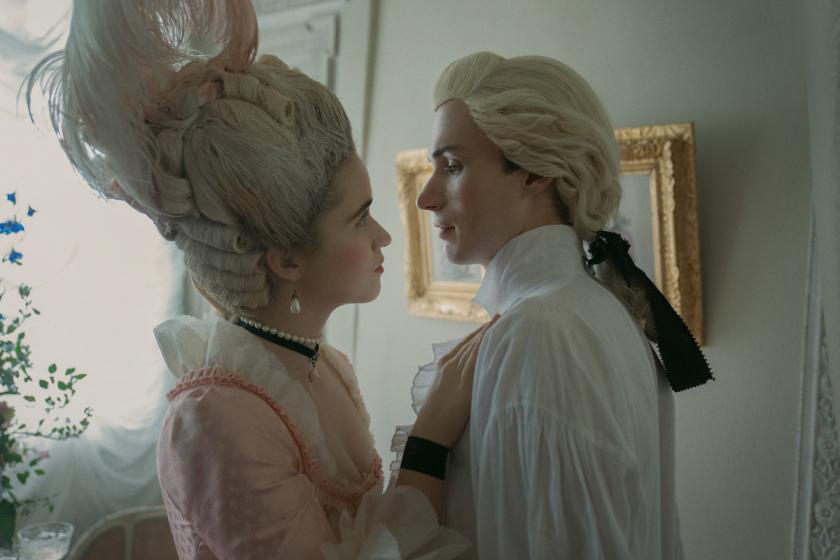 Of course, this being a story about Merteui and Valmont, nothing about their love is easy (or even particularly straightforward). 
The trailer introduces us to the two young lovers, who look genuinely besotted with one another. But despite Valmont's insistence that he only loves and wants Camille, he's secretly busy seducing the current Marquise de Merteiuil, a powerful older woman he believes can help him gain favor in court. 
Thus, the first of many betrayals shatters the trust between the pair, kicking off a cycle of revenge and passion that will follow them for the rest of their lives. As their paths cross, they continue to test and challenge one another in new and scandalous ways. 
The series' description reads as follows: 
"Dangerous Liaisons" is a bold prelude of Laclos' classic 18th century novel focusing on the origin story of how his iconic characters, the Marquise de Merteuil and the Vicomte de Valmont, met as passionate young lovers in Paris on the eve of the revolution. This modern take on a classic story takes audiences through wonder and terror, beauty and degradation, seduction and deception in pre-revolutionary Paris. Driven to right the wrongs of their past, the young couple's survival depends on their skills of seduction and manipulation of not only the French nobility but of each other. Alice Englert and Nicholas Denton portray the notorious lovers: Camille who is taken in by the current Marquise de Merteuil (played by Lesley Manville) navigates her own path in a world of men, using the power of secrets to take back control, and Valmont who will stop at nothing to regain his title that was recently taken from him. Their on-again off-again love story is the heart of the series. It's not love… it's war.
The series' ensemble cast is stacked with talent, including Alice Englert (The Power Of The Dog) and Nicholas Denton (Witches of Blackwood) as the story's youthful schemers. They're joined by Kosar Ali  (Rocks) as Victoire, Lesley Manville (Magpie Murders) as Geneviève de Merteuil, Carice van Houten (Game of Thrones) as Jacqueline de Montrachet, Paloma Faith (Pennyworth) as Florence de Régnier, and Michael McElhatton (The Wheel of Time ) as Jean de Merteuil.
Other notable cast members include Nathanael Saleh (Letter for the King), Hakeem Kae-Kazim (Black Sails), Lucy Cohu (Torchwood: Children of Earth), Fisayo Akinade (Heartstopper), Maria Friedman (In Deep), and Clare Higgins (The Sandman).
Dangerous Liaisons premieres Sunday, November 6, on Starz, with weekly episodes to follow. 
---
By
for on September 30th, 2022
More to Love from Telly Visions