By
for on May 19th, 2021
Starz Series 'The Serpent Queen' Introduces Catherine de Medici's Court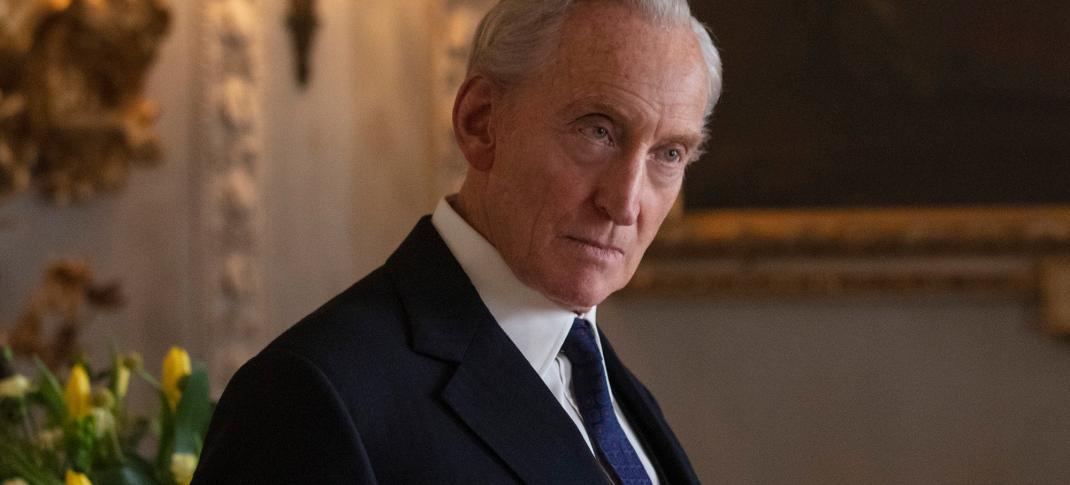 Cable network Starz announced a few weeks ago that former Harlots star Samantha Morton would lead their new series The Serpent Queen, an eight-part drama about the life of the infamous French queen Catherine de Medici. This week, they announced the actors who would join her, casting ten names in various roles in and around the queen's royal court. 
The series is based on the 2005 book Catherine de Medici: Renaissance Queen of France, a meticulously researched tome that used thousands of private letters from the ruthless queen. One of the most influential - and often controversial - women to ever wear a crown, Catherine was a queen, a mother to three kings, and wielded significant influence over France for over fifty years. She married into French court at just fourteen years old, wed to a second son and expected to do little more than produce heirs. At the time of her wedding, her spouse - the man who would become King Henry II - had already formed a romantic attachment to the mistress he would keep for the rest of his life, a thirty-five-year-old widow named Diane de Poitiers. Yet, Catherine ultimately learned to play the game of court politics better than anyone.
King Henry II's untimely death in a jousting accident pushed Catherine into power as the mother of her sickly, 15-year-old eldest son, King Francis II (who, incidentally, was married to Mary, Queen of Scots). Francis ruled France for roughly a year, and when he died Catherine officially became regent on behalf of her 10-year-old son Charles IX. She basically ruled France for three years by herself until Charles reached his majority. After Charles died in 1574, Catherine also played a key role in the reign of her third son, Henry III. He only broke with her during the final months of her life and outlived her by just seven months.
Morton will play Catherine, but now we finally have more information on some of the other key players that will make up her court. Let's run down the notable names, and who they'll be playing. 
Enzo Cilenti (will play the infamous Cosimo Ruggeri. A magician, soothsayer, and rumored necromancer, Catherine initially meets Ruggeri on the streets of Florence and invites him to join her retinue with no thought to the man's own agenda or crimes. After he joins her in the French court by becoming her personal guide to the black arts, he changes his life and hers, forever.
The Split's Barry Atsma is Montmorency. In a royal court where nobody thinks of anything but their own survival and status, Montmorency has the dubious distinction of actually caring about the greater good of the society he serves as its foremost military leader. Consequently, he is almost always a step behind the other members of the court, who find him either a bore or a hindrance to their scheming. Montmorency's goodness and wisdom finally win him the trust and faith of King Charles IX, Catherine's second son. Unfortunately, his guidance of the young monarch puts him directly in Catherine's crosshairs – provoking her rage, hatred, and ultimately, deadly vengeance
Game of Thrones actress Amrita Acharia will portray Aabis. A member of Catherine's retinue, Aabis is Muslim, a Moor by birth, but procured and converted by Pope Clement to Christianity after a war with Suleiman the Ottoman Emperor. Everything that Catherine is not, with a beauty that regularly invokes the desire of powerful men, she is at first grateful to be rescued by Catherine. Once in the Valois court, however, Aabis earns Catherine's envy and realizes too late she may have entered into a Faustian bargain of her own.
Nicholas Burns (Emma, Harlots) portrays Antoine de Bourbon. The eldest of the Bourbon brothers, Antoine, was married to Jeanne D'Albret, the daughter of Marguerite, Queen of Navarre and King Francis's sister. In this way, his father hopes the Bourbons will move closer to the Valois. But Antoine is lazy and a sensualist, much more motivated by his own comforts and titillations than any power plays. Danny Kirrane is Louis de Bourbon, the stronger-willed and more intelligent Bourbon brother. He is not as easy for the Valois to manipulate and ridicule but he is not as intelligent as he thinks himself to be.
Another Thrones alum, Charles Dance, will play Pope Clement VII, Catherine's Medici uncle who arranges her marriage to Henry. (Incidentally, he is also the Pope that refused to grant King Henry VIII his divorce in England, so his hand is all over European politics during this period.) Gangs of London's Colm Meaney is King Francis I, Catherine's father-in-law, and Kiruna Stamell will play Diane de Poitiers, Henry's longtime mistress.
Still no word about when we might expect to see this show on our screens, but: progress! That's exciting! 
What do you think about the cast of The Serpent Queen? Let's discuss in the comments. 
---
By
for on May 19th, 2021
More to Love from Telly Visions