By
for on September 13th, 2018
Star Studded 'King Lear' Adaptation with Anthony Hopkins Comes to Amazon Prime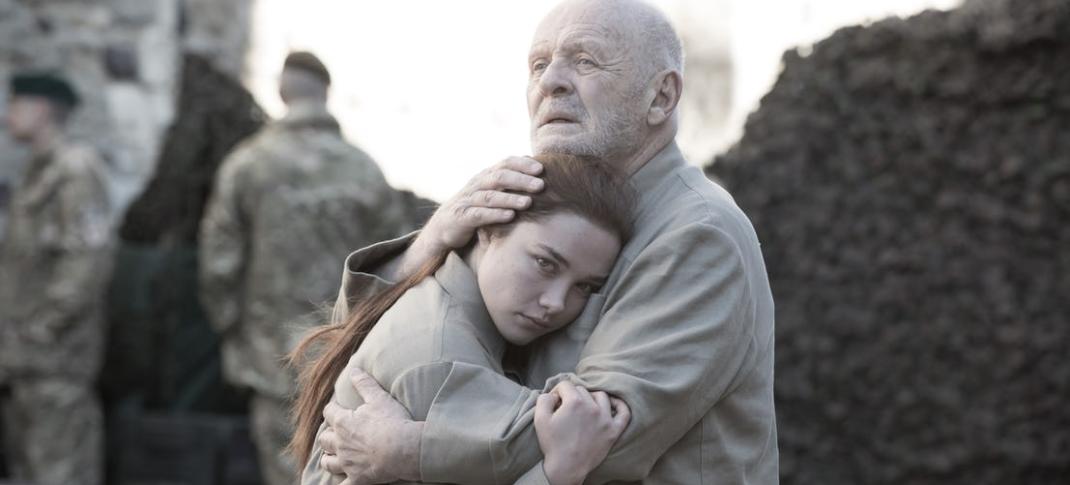 The BBC's latest star-studded Shakespeare adaptation is heading to Amazon Prime's video streaming service this September.
This version of the iconic tragedy King Lear stars acting legends Anthony Hopkins as the titular king and Emma Thompson as his eldest daughter Goneril.
 These greats are joined by a slew of other popular and recognizable faces, including Emily Watson as middle daughter Regan, Jim Broadbent as the Earl of Glouchester Sherlock's Andrew Scott as his son Edgar, The Crown's Tobias Menzis as the Duke of Cornwall, Doctor Who's Christopher Eccleston as Oswald and Downton Abbey's Jim Carter as the Earl of Kent.
(Whew.)
Shakespeare's story follows Lear's gradual descent into madness after he divides his kingdom among his daughters. His decisions are based solely on which girl flatters him the most, and there are disastrous consequences for everyone, including the king himself.
The official synopsis reads:
"Set in the fictional present, King Lear begins as the 80 year-old King Lear divides his kingdom among his daughters, Goneril, Regan and Cordelia, according to their affection for him. Cordelia refuses to flatter him, so he banishes her. Having acquired power, Goneril and Regan expel their father from their homes. At the same time, Lear's prime minister, Gloucester, is betrayed by his son Edmund and his other son, Edgar, is forced to go into hiding. Lear becomes mad, Gloucester is blinded: both the kingdom and the family collapse into chaos and warfare. Lear and Cordelia are re-united; for a brief moment love reigns, then tragedy descends."
Director Richard Eyre (who helmed British film Notes on a Scandal) sets this version of the play in a fictional version of the present day, where Hopkins' Lear rules over a totalitarian government. (This is a theme that we've seen in a lot of more recent Shakespeare adaptations, such as the 2010 version of Macbeth that starred Patrick Stewart and the 2011 version of Coriolanus with Ralph Fiennes.)
This particular King Lear aired on BBC Two back in May, but it will be available to stream on Amazon Prime beginning Friday, September 28.
Will you give this Lear a try? Let's discuss in the comments.
---
By
for on September 13th, 2018
More to Love from Telly Visions