By
for on March 25th, 2015
'Sherlock's' Benedict Cumberbatch to Read at Reburial of King Richard III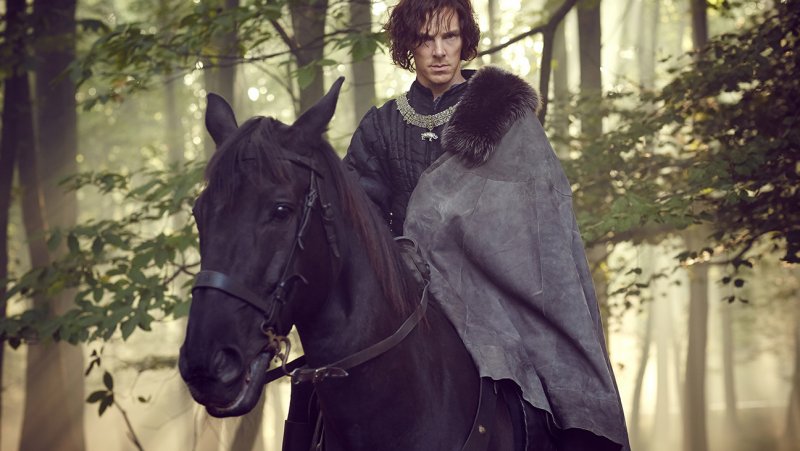 The remains of infamous British monarch King Richard III will be reburied in Leicester Cathedral this week – almost three years after they were discovered buried under a car park in Leicester in 2012. The bones were extensively tested and verified via DNA to belong to the King, and will now be ceremonially reburied in the city where his body was returned following his defeat at the Battle of Bosworth Field.
Over 20,000 people visited the cathedral to pay their respects to the last Plantagnet king and view his coffin before its reburial on March 26.
In a weird twist that provides further evidence that he really is everywhere, Sherlock star Benedict Cumberbatch is set to take part in the ceremony by reading a poem specifically written to mark the occasion of King Richard's reburial by Poet Laureate Carol Ann Duffy. 
Amazing photo by @WHLJohnston of those paying respects this morning #richardreburied pic.twitter.com/fxnKFpTPcs

— King Richard III (@KRIIILeicester) March 25, 2015
In a lot of ways the news of Cumberbatch's involvement makes a certain amount of sense – he's played Richard III before, having already filmed the upcoming The Hollow Crown sequel series which will adapt Shakespeare's famous play. He's also apparently distantly related (third cousins, something like 16 times removed, apparently) to the Plantagenet monarch. And, of course, and perhaps most importantly, he seems to have become Britain's official international spokesperson for, well, pretty much everything. So, of course he's reading something.
The cathedral said Cumberbatch is "looking forward" to his involvement in the service, and has a "passion to know more" about the king because of his recent role in Hollow Crown.
Duffy's new poem is entitled simply, "Richard," and is described as "mediation on the impact of his finding and the legacy of his story". All that is known about the poem's text is that it includes the line "grant me the carving of my name," an especially poignant line given King Richard's lack of a headstone for the past several hundred years.
"It is a privilege to be involved, in a small way, in this unique event and to have seen the style and grace with which the City of Leicester has made history alive," said Duffy.
The service will by led by the Archbiship of Canterbury, Justin Welby, and Queen Elizabeth has written a message to be included in the order of the service for the event. Key figures in the rediscovery of the royal remains, including historians, archaeologists, scientists and relatives are expected to attend. 
---
By
for on March 25th, 2015
More to Love from Telly Visions