By
for on April 30th, 2019
Shakespeare's Tragic Heroine Gets to Tell Her Own Story in 'Ophelia'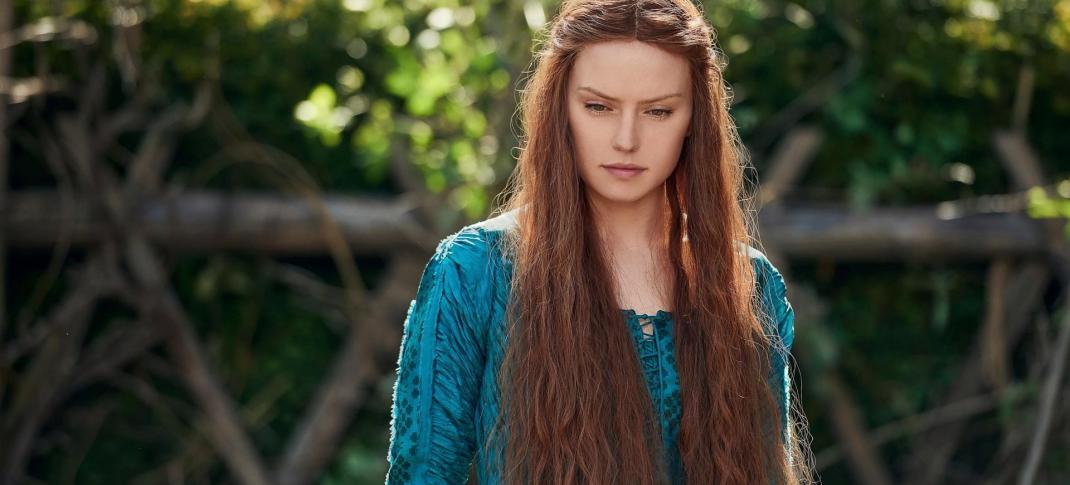 William Shakespeare's plays always provide rich fodder for the feature film industry, as every generation seemingly wants their own takes on the Bard's most famous works. Often times, these leads to somewhat unconventional interpretations, in which main characters are gender-swapped, contemporary settings are used, or the plays are used to provide commentary on various modern-day issues.
Hamlet is the most frequently adapted of Shakespeare's works, largely because every even remotely popular actor wants a crack at playing the character. From Laurence Olivier to Mel Gibson, Kenneth Branagh to Ethan Hawke, there are certainly plenty of takes on the Bard's most famous character. (And that's not even counting the stage versions. Or The Lion King.)
But there's one character who almost never gets her due, no matter what production we happen to be discussing. And that's Hamlet's doomed love, Ophelia, who is often regulated to a simpering madwoman with little agency over her own life beyond the method of her death.
A new feature film is aiming to change that. Ophelia will attempt to tell the story of Hamlet from the female point of view by focusing primarily on the woman who has so long been overlooked.
Star Wars actress Daisy Ridley will trade in her light saber for period garb to play the famous Ophelia, a noblewoman of Denmark, and Hamlet's mad, beautiful and ultimately tragic love interest.
This time the story of Hamlet will be told from her point of view, as she serves as a lady in waiting to Queen Gertrude, captures the heart of the Prince of Denmark and watches various political factions wrestle for control of the throne. The film also embraces contemporary language – jettisoning the iambic pentameter of Shakespeare's birth, even as it keeps the play's 14th century setting.
Watch the trailer for yourselves below:
Naomi Watts, Clive Owen, Tom Felton, and George McKay also star.
The film screened at the 2018 Sundance Film Festival and will officially hit theaters on June 28 before coming to Video On Demand (VOD) services on July 5.
If you're a fan of the Bard, it sounds like it might be worth your time! (Spoiler alert: I'm definitely going to go see this, as it is basically catnip made out of everything I care about.) Would you go see Ophelia? Or have we just had enough takes on Hamlet, of late? Let's discuss in the comments. 
---
By
for on April 30th, 2019
More to Love from Telly Visions