By
for on January 16th, 2023
Sarah Polley's 'Women Talking' Goes Into Wide Release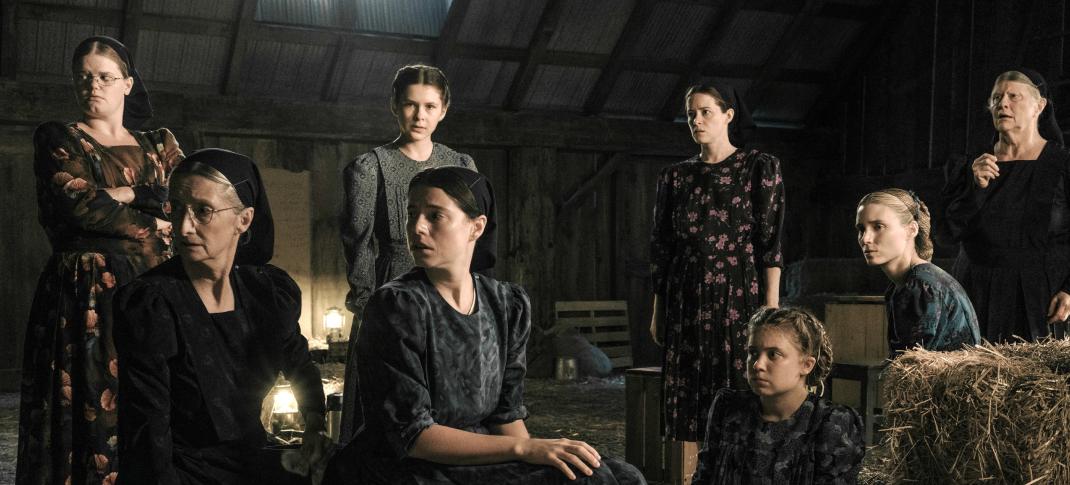 Women Talking, the latest film by Canadian director Sarah Polley, has been on the awards junket train since its release during the 2022 Telluride Film Festival on September 2. It debuted in the U.S. just before Christmas weekend on Friday, December 23, in limited release, to rave reviews and included on the Top Ten Films of 2022 by the AFI and the National Board of Review. With the Academy Award nomination announcements at the end of January, the film will now go into wide release for U.S. audiences beginning Friday, January 20, 2023.
The film stars an incredible ensemble of Claire Foy (The Crown), Jessie Buckley (The Woman in White), Ben Whishaw (This is Going to Hurt), Rooney Mara (Carol), Judith Ivey (Elementary), and Frances McDormand (The Tragedy of Macbeth), with the first three garnering accolades for the performances in the film. Based on the 2018 novel by Miriam Toews, inspired by the real-life sexual abuse case that came to light in the ultraconservative Mennonite community in Manitoba Colony, Bolivia, where girls and women would regularly wake up in the mornings to discover they had been sexually violated (the youngest victim was three years old, and the oldest was 65).
Initially dismissed as ghosts, demons, or "wild female imagination," a group of colony men had rendered households unconscious and raped the women. In Polley's statement and the film's release, "Though the backstory behind the events in Women Talking is violent, the film is not. We never see the violence that women have experienced. We see only short glimpses of the aftermath. Instead, we watch a community of women come together as they must decide, in a very short space of time, what their collective response will be."
Women Talking is not a dramatization of real-life events, nor is it a documentary. Instead, author Toews, who grew up in a small Mennonite community in Manitoba, has imagined the moment when the men were arrested in 2011 after one of the elders, feeling this was too large a crime to be handled within the community, called the authorities. The men of the village band together to bail them out. While they are away, the women they left behind (with the one male who did not go with them behind as scribe since none of the women can read or write) debate their options to stay, go, or fight.
The synopsis is quite simple:
"Do nothing. Stay and fight. Or leave. In 2010, the women of an isolated religious community grapple with reconciling a brutal reality with their faith."
Women Talking has already won the Robert Altman Award at the Independent Spirit Awards for 2023, Best Ensemble by the National Board of Review, and Best Adapted Screenplay at the Critics' Choice Movie Awards. Though The Golden Globes passed it over, the Oscar Watch on the film is still high. Audiences across the U.S. can see the movie for themselves starting Friday, January 20, 2023.
---
By
for on January 16th, 2023
More to Love from Telly Visions