By
for on September 20th, 2022
Sarah Polley's 'Women Talking' Gets a December Release Date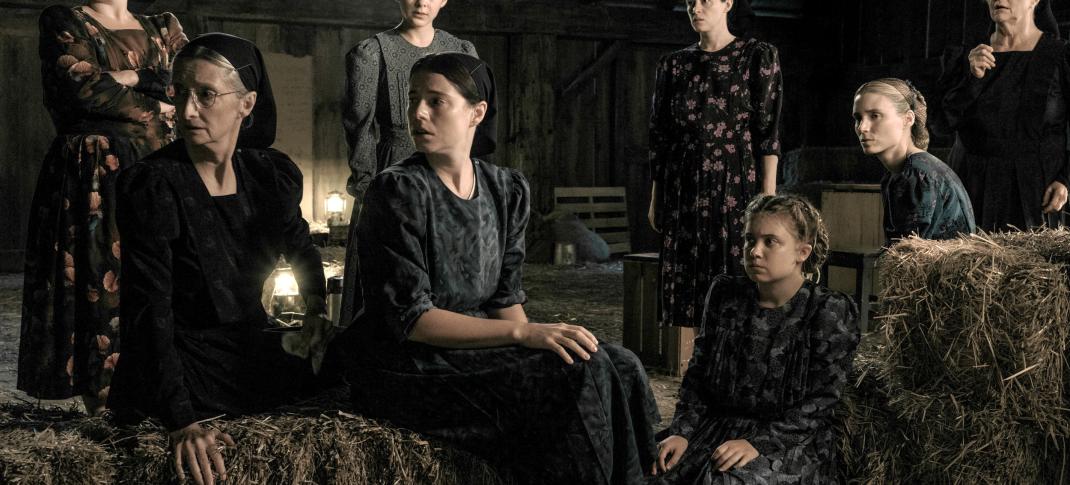 Most people know Sarah Polley either as an actor or a director. The Canadian-born artist first rose to fame as Ramona Quimby in the late 1980s Ramona TV series, but for those who weren't a late Gen X kid, the first time most probably heard of her was her directorial debut in the 2006 feature film, Away from Her, with was nominated for an Academy Award for Best Screenplay. More recently, she's appeared in the streaming series Alias Grace, based on the Margaret Atwood novel, and which now plays like the Canadian answer to the American-made The Handmaid's Tale. But Polley has also returned to the big screen with her new feature film Women Talking, which debuted at the Telluride Film Festival. 
Based upon the book of the same name by Miriam Toews, and adapted and directed by Polley, the film, like the novel, is loosely based on real-life events that occurred at the Manitoba Colony in Bolivia. In it, eight ultra-conservative Mennonite women meet in secret to discuss their options after learning they were repeatedly drugged and raped by a group of men in their colony. In real life, their decision led to the trial of seven of their male leaders, accused of raping 130 women in four years. Nearly 150 women ultimately testified, though more were afraid to come forward due to threats against their families.
As Polley's first movie to compete on the awards season circuit in nearly a decade, Women Talking has a high-profile cast of notable names, including some of the U.K.'s biggest. Though American (and perennial Best Actress nominee) Frances McDormand (The Tragedy of Macbeth) will most likely be front and center in marketing, as will Rooney Mara (The Girl With The Dragon Tattoo), the film stars a bevy of British actresses as well. Both Claire Foy (The Crown) and Jessie Buckley (The Woman In White) co-star, with Ben Whishaw (James Bond) as the group's sole male ally. American Judith Ivey (Elementary) rounds out the topline cast.
The film's synopsis is very straightforward, "In 2010, the women of an isolated religious community grapple with reconciling their reality with their faith." But Polley's statement about the film is more forthcoming.
In Women Talking, a group of women, many of whom disagree on essential things, have a conversation to figure out how they might move forward together to build a better world for themselves and their children. Though the backstory behind the events in Women Talking is violent, the film is not. We never see the violence that the women have experienced. We see only short glimpses of the aftermath.  Instead, we watch a community of women come together as they must decide, in a very short space of time, what their collective response will be. 
Americans and Brits are not the only ones starring in Women Talking, as Polley has cast several Canadian actors. They include Sheila McCarthy (The Umbrella Academy), Michelle McLeod (Tin Star), Kira Guloien (Murdoch Mysteries), Shayla Brown (See), Vivien Endicott Douglas (American Gods), Emily Mitchell (What We Do in the Shadows), plus newcomers Liv McNeil and Kate Hallett. The film was co-produced by McDormand with Brad Pitt's Plan B outfit executive producing, including Dede Gardner and Jeremy Kleiner (Moonlight).
Women Talking has already played Telluride and the Toronto International Film Festival. It will next screen at the 60th New York Film Festival in October. The film will do a slow roll release, starting in limited theaters on Dec. 2, followed by a wide release on Christmas Day, Dec. 25, 2022.
---
By
for on September 20th, 2022
More to Love from Telly Visions