By
for on July 26th, 2022
'The Sandman's Stellar Cast Comes To SDCC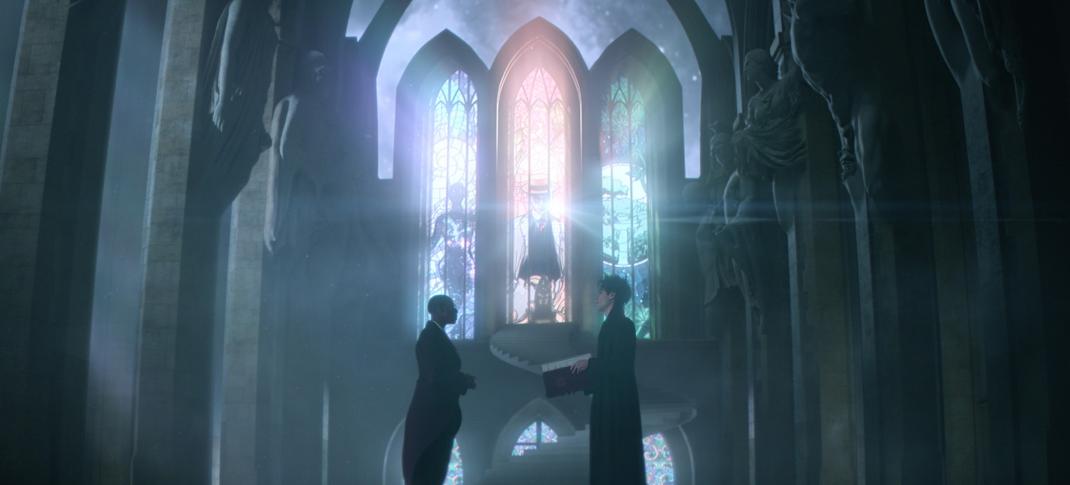 Like Bridgerton, Lord of the Rings, and The Wheel of Time, Netflix's The Sandman is not a pretty British series. However, it will feel enough like one and star enough U.K. favorites well known from PBS and the BBC for anglophiles to check it out. With a new trailer, clip, and explainer video out in the aftermath of the show's panel at San Diego Comic-Con, here's what to know about the fantasy offering.
Neil Gaiman's graphic novel was a seminal moment in the medium, technically a story under the DC Comics banner but told in such a way as to feel wholly like its own piece of art. Actor Tom Sturridge (The Hollow Crown) referred to it as a piece of literature during the SDCC panel; the graphic novel's ability to inspire that sort of praise is one reason it's a TV show with serious potential. (Notably, no other comic or novel that was part of the main stage presentations in Hall H was treated with the reverence or respect of Gaiman's work.)
Part of it is the sheer imaginative quality of Gaiman's story, which anthropomorphized conceptual ideas, and gave them visual personas. The Endless, as they are known, are Dream, Destiny, Death, Desire, Despair, Delirium (formerly Delight), and Destruction. Dream, aka The Sandman, or Lord of Dreams, has been imprisoned by a cult for nearly a century. When he escapes into the modern world, his absence has altered how humanity views itself, and its unconscious mind, not to mention his kingdom is in total disarray. 
Here's the show's logline:
When the Sandman, aka Dream — the powerful cosmic being who controls all our dreams — is unexpectedly captured and held prisoner for over a century, he must journey across different worlds and timelines to fix the chaos his absence has caused.
The panel mainly discussed the series structure. Like the graphic novel, each installment (in this case, episode) feels like it comes from an entirely different story, moving from genre to genre, visual styling to visual styling, and tone to tone. Also, in casting the series Gaiman and showrunner Allan Heinberg updated it from an all-white, heavily male story to one that is more diverse. For example, having Lucifer played by Christie works fine, Gaiman said, because his inspiration was David Bowie during his early androgyny phase. 
Sturridge was joined by Gwendoline Christie (Game of Thrones), Vivienne Acheampong (The Witches), Kirby Howell-Baptiste (Killing Eve), Mason Alexander Park (Hedwig and the Angry Inch), Jenna Coleman (Doctor Who), Boyd Holbrook (Hatfields & McCoys), Patton Oswalt (Agents of SHIELD), and newcomer Kyo Ra. However, there are several others PBS fans will recognize, including Charles Dance (The Jewel In The Crown), Sanjeev Bhaskar (Unforgotten), Niamh Walsh (Jamestown), David Thewlis (Landscapers), and comedian Stephen Fry.
The rest of the cast includes Joely Richardson (The Tudors), Sandra James Young (Top Boy), Razane Jammal (Doubt), Asim Chaudhry (People Just Do Nothing), Donna Preston (Hard Cell), and newcomer Vanesu Samunyai. There are also several high-profile American actors in the cast, including Mark Hamill (Star Wars) and John Cameron Mitchell (Joe & Carole).
The Sandman arrives with all episodes on Friday, Aug. 5, 2022, on Netflix. Season 2 has not yet been greenlit.
---
By
for on July 26th, 2022
More to Love from Telly Visions