By
for on April 3rd, 2022
'Sanditon' Season 2: Episode 3 Recap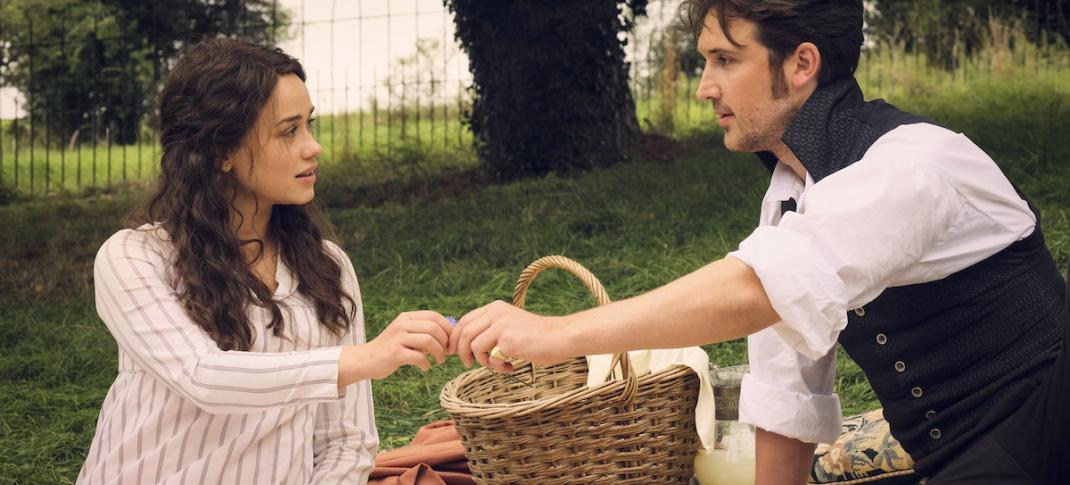 Sanditon rolls merrily along this week, seemingly eager to tick as many stereotypical period drama boxes as possible in the name of pushing its story forward. There's a charming midsummer fair! A stoic man expresses emotion due to the mention of his beloved dead spouse! An unwed mother fears for her future and that of her illegitimate child! A farmer's daughter has a secret way with horses! A different man lies about his personal exploits to impress a woman! 
As was evident in the last episode, nothing about this season of Sanditon is particularly subtle. And in some ways, that's a good thing. There's something strangely comforting about how utterly predictable so many of the series' plot points are, and it certainly feels much more overtly Jane Austen-esque than much of last season did. (I will truly never get over the snake floor sex. Sorry not sorry.) But the downside to that is, because the show is so clearly telegraphing every move it's going to make, the series as a whole doesn't exactly feel all that propulsive or compelling.
In many ways, it's sort of like the period drama version of candy floss: Beautiful, sweet, and utterly impermanent. It's nice to look at and pleasant enough, but so far it's also largely forgettable. And I can't imagine an online campaign springing up in support of the relationship between heroine Charlotte Heywood and either of Season 2 beaus. (But, hey, at least the men are easy on the eyes.)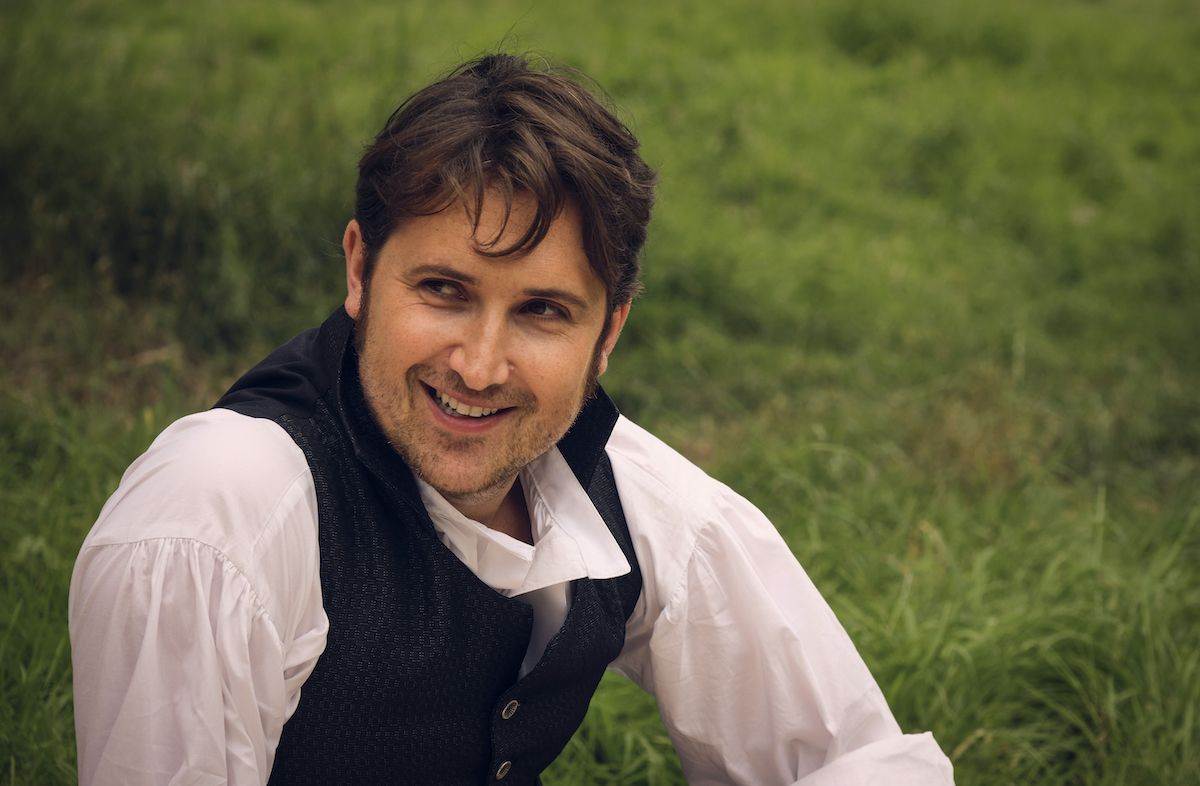 Charlotte's various relationships take center stage in Season 2's third episode, as broody widower Alexander Colbourne finally starts to open up to his newest staff member, thanks in no small part to her farmgirl roots. (She charms his horse, Hannibal, she loves common wildflowers, and isn't put off by a bit of rain.) And after another speech from Charlotte about the importance of family that probably would have gotten her fired in pretty much any other household, Colbourne even takes time to picnic with the daughter and niece he usually ignores.  
The thing is, Rose Williams and Ben Lloyd-Hughes actually have rather charming chemistry together, in the sort of understated way that people who inevitably get together at a second stage in their lives do. They've both already lost the person they thought was their forever, so their relationship should naturally look and feel a bit different than what came before. On paper, it's actually the sort of courtship that makes perfect sense for both the show and the character of Charlotte Heywood. So...why aren't  I more into it?
Part of the problem is that, as a character, Colbourne is almost completely lacking in nuance. He's annoyingly stoic because the story requires him to be, and distant from his daughter and niece for largely the same reason. If he's standoffish with them because they remind him of the wife he lost, well—that's hardly their fault, is it? Sanditon is bending over backward to show us all the ways Charlotte's presence can help heal this broken and hurting family, but I'd really like it if Colbourne were a man who seemed the slightest bit interested in fixing the problems in his own home himself. (And I also sort of resent that so much of their story is about his grief, rather than Charlotte's, whose loss is more immediate and fresh.) 
Granted, I'm not 100% sure that means Lennox is the right choice for our girl either, although I think their courtship at least feels like a more traditional romance. (And look, when he volunteered to go up in the hot air balloon with her, I was a little swoony about it.) Naturally, this is also the episode that introduces the fact that he has a ~history~ with Colbourne and a previous relationship with the woman he eventually married, which feels wildly convenient given that it's not like Lennox isn't even a Sanditon local. There's a version of this show that didn't have to set these men in direct conflict with one another this way but simply presented them as different options/kind of lives for Charlotte, but oh well it's not this one.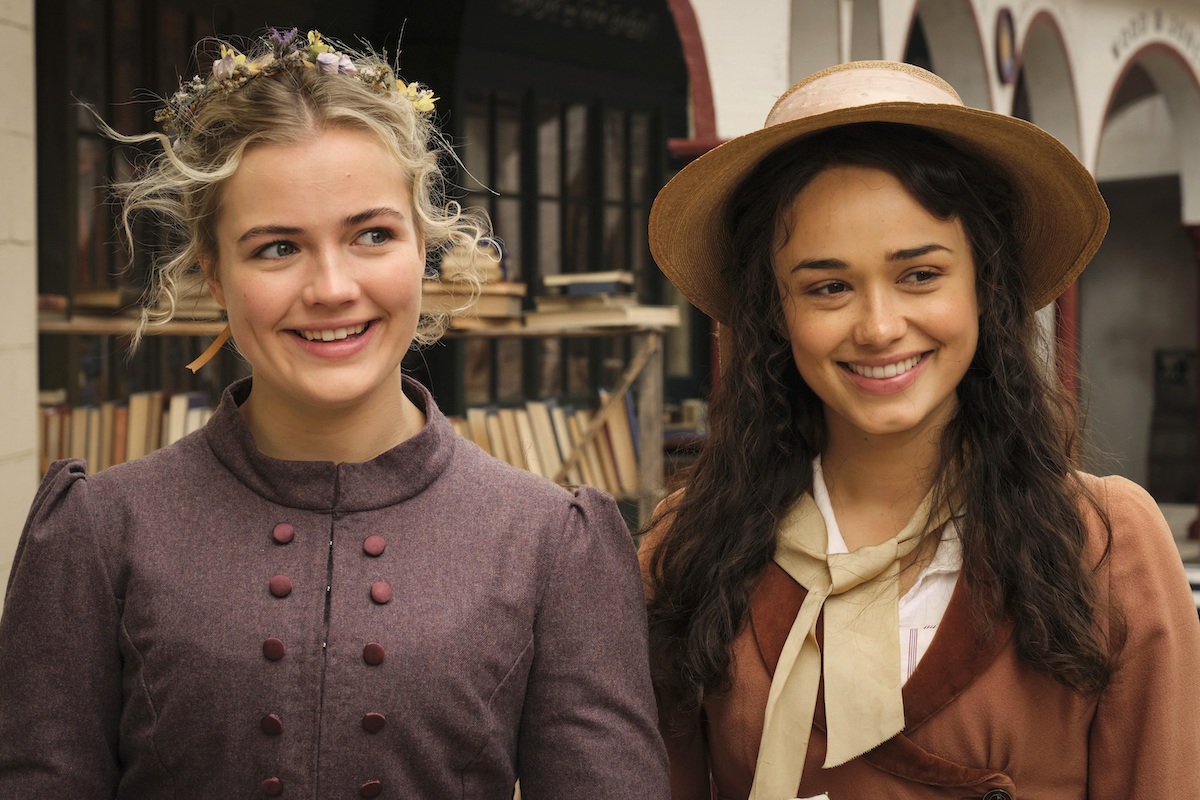 But Charlotte isn't the only character stuck in a predictable storyline, however. Allison's infatuation with Captain Carter continues apace, or rather her infatuation with the idea of him does, because he's essentially made the Regency version of a fake dating profile by siphoning basic information (and most of a personality) from his friend Captain Fraser and pretending it applies to him. He fakes being knowledgeable about poetry, pretends to share Allison's interests, solicits outside assistance in penning her love letters, and even lies about his own supposed valor during a military skirmish he technically isn't old enough to have possibly participated in. Again, most of these lies come from a good place—he genuinely seems quite smitten with Allison—but the fact that he doesn't seem to realize he owes her the truth is kind of gross.
Especially after Fraser finds out about the extent of his lies and basically orders Carter to come clean and make things right. It's not entirely clear if anything he's lied about is really going to be that much of a dealbreaker for Allison, who's into the idea of love much more than its practical appearance in real life, so I guess we'll have to wait and see how his grand confession shakes out. But, since Sanditon has been essentially waving a sign saying that Allison and Fraser—with their prickly Darcy and Elizabeth-style verbal friction—are endgame, it probably doesn't matter much anyway. (And, again, this isn't a twist I'm averse to! The actors have great chemistry! But I wish this subplot were a little more nuanced and a little less obvious.)
Elsewhere, Esther continues to be the series' absolute best character, emotionally demolishing her enemies with the absolute best lines ("this baby cannot be born on the stairs when it was conceived on the floor!"), yet still begrudgingly stepping up to do the right thing by Clara, even when helping a woman she hates give birth to the one thing she wants more than anything else has to feel like nothing so much a knife to the heart. None of these people deserve Esther, and this is an instance where the clearly telegraphed most likely ending—that Esther will somehow come to raise Clara and Edward's child by the end of this season—is so right that it's hard to care about the fact that we'll all be able to see it coming from a continent away. (Am I sure that Edward and/or possibly also Clara will do something horrible to her beforehand? Of course. But I'm equally convinced things will come out right for her in the end.) 
Thoughts on this week's episode of Sanditon? Let's discuss in the comments.
---
By
for on April 3rd, 2022
More to Love from Telly Visions