By
for on June 24th, 2014
Rejoice: The First Teaser Trailer for 'Downton Abbey' Series 5 is Here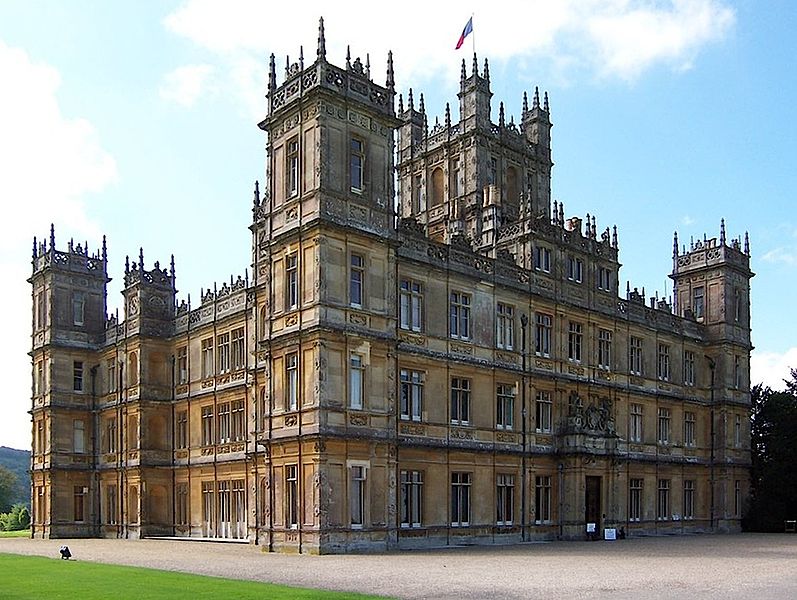 Thankfully – even if it may seem slow as molasses in January at times - Series 5 of everyone's favorite costume drama Downton Abbey is inching ever closer, and we've finally got an official teaser trailer for the new season.
Prepare yourselves. 
Yup, ITV dropped a brand new trailer during the halftime break of England's World Cup match against Costa Rica. Hopefully, the joy of new Downton goodies helped dull the pain of the English team's eventual tournament elimination. 
Fair warning: There is absolutely no new footage whatsoever in this clip, it is only twenty seconds long, and it just contains a tracking shot of Highclere Castle with a voiceover provided by Jim Carter's Carson.
It also doesn't matter. You're probably going to scream anyway. Because it's Downton. And that's what we do.
Get a handle on your emotions, and then watch below: 
Curious about Carson's ominous sounding voiceover? It's this: I feel a shaking of the ground I stand on. The nature of life is not permanence but flux. Things are changing.
So, let's get our speculation engings started: What's changing at Downton? This is kind of an intense statement, so one could be forgiven for immediately assuming it's something massive. Or dire. Or both. Arrgh. 
Downton Abbey Series 5 airs in the UK this September, and will premiere in the US in early January 2015.
Waiting suddenly got a lot harder.  This is information the world needs to know! 
---
By
for on June 24th, 2014