By
for on December 17th, 2018
Preview the 'Call the Midwife' 2018 Holiday Special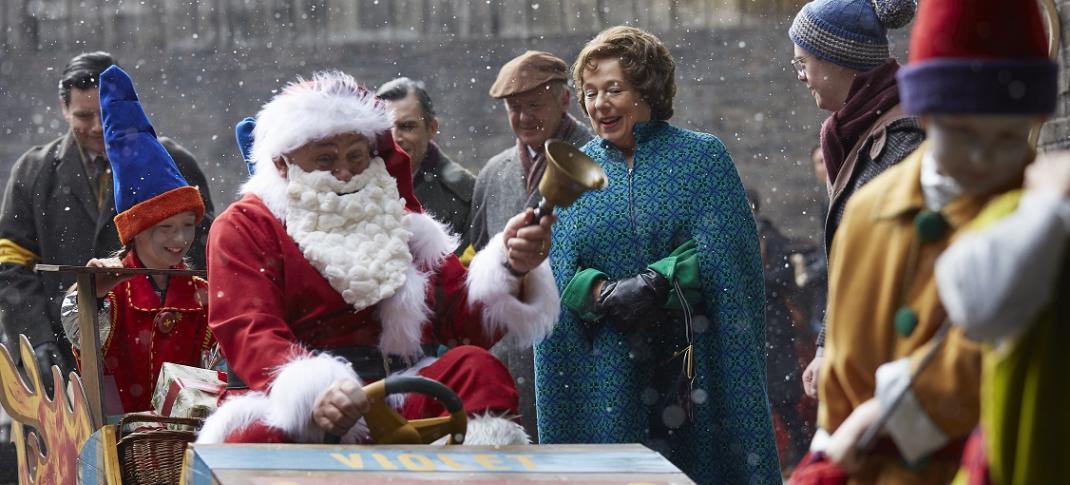 It's the most wonderful time of the year! Yes, enjoying all the attendant holiday fun that comes with the end of any trip around the sun, but it also means it's time for the annual festive emotional catharsis that is the Call the Midwife holiday special!
Both the PBS and BBC trailers for the upcoming holiday special were released last week and, happily, both contain slightly different footage. So consider it an early gift to those of you out there who want to see as much as possible before hand.
Watch the PBS version here:
And the BBC version here:
It's here!!! @BBCOne have released their #callthemidwife Christmas Special trailer!!! Christmas Day, 7:45pm, BBC1 xxx pic.twitter.com/jiIkUMmuPl

— Call The Midwife (@CallTheMidwife1) December 14, 2018
While last year's holiday story dramatized the Big Freeze of 1962, this year's will focus on the arrival of a group of child refugees from China. It will also introduce a handful of new faces to the Nonnatus House family.   
Miriam Margolyes – probably best known to Americans as Professor Sprout in the Harry Potter movies – will be appearing in the Christmas special as the forthright and indefatigable Sister Mildred. She arrives unexpectedly at Nonnatus House along with four Chinese orphans. Having fled China, the children were found abandoned in Hong Kong and are being adopted in the UK as part of the World Refugee Project.
Sister Mildred will stick around through the first episode of Call the Midwife Season 8. (Which U.K. residents will see in January, and Americans will get this spring.) New additions Fenella Woolgar will play "elegant, scatty" Sister Hilda and Ella Bruccoleri will play the "innocent" Sister Frances and appear to be at least semi-regular characters going forward.
#callthemidwife Christmas Special exclusive! Introducing our brand new Nonnatun Sisters! From left to right - Sister Frances (Ella Bruccoleri), Sister Mildred (Miriam Margolyes) and Sister Hilda (Fenella Woolgar) @BBCPress @BBCOne https://t.co/NdGI9FrThF pic.twitter.com/w6eS9jJlTk

— Call The Midwife (@CallTheMidwife1) November 27, 2018
The Christmas special also sees Trixie return to Poplar just in time to cover for the Sisters as they leave for the Mother House. The Order's Mother Superior has been taken ill and a new spiritual leader needs to be elected. It soon becomes clear, much to Sister Julienne's horror, that she is the favored candidate to take over.
In more good news: This year's holiday special will – as it has in years past – air on Christmas Day in both the U.S. and the U.K! God bless us every one!
Are you ready for the annual holiday festivities at Nonnatus House? What are you looking forward to in the Christmas special, or even the new season that's coming next year? Let's discuss!
---
By
for on December 17th, 2018