By
for on January 22nd, 2022
The 'Our Flag Means Death' Trailer Contains Pirate Comedy Madness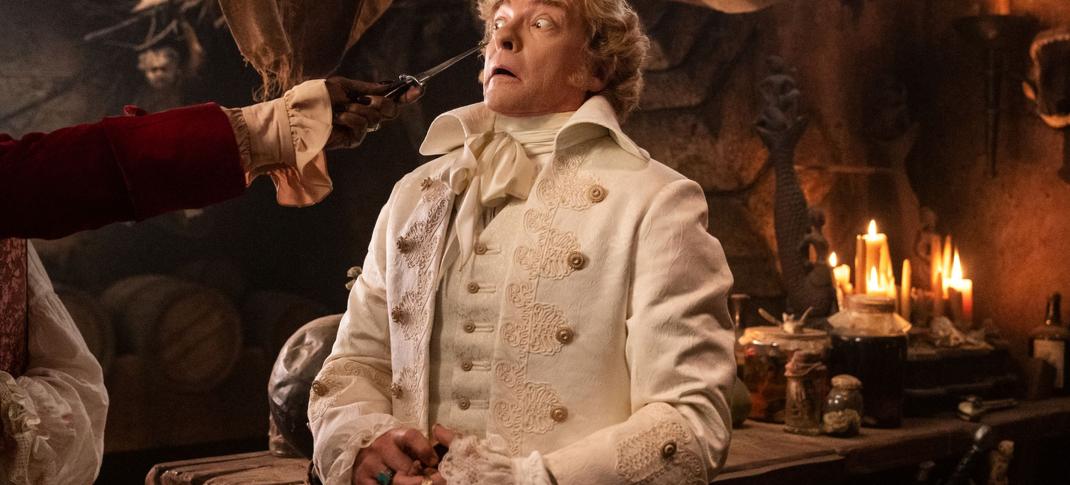 Taika Waititi has become synonymous with a particular brand of irreverent comedy based on specific genre brands. His What We Do In The Shadows was a modern vampire comedy that launched an American spinoff on streaming. His Thor: Ragnarok revitalized the Marvel comic book hero's stand-alone brand after Kenneth Branagh almost serioused it to death. With Oscars and BAFTAs under his belt, it's not a surprise that HBO Max snatched up his latest pitch, in which he aims to do for pirates what he did for vampires.
His concept, Our Flag Means Death, was greenlit straight to series by HBO Max back in September 2020. The series is based on the life and times of Stede Bonnet, a pampered aristocrat who abandoned his aristocratic life to become a pirate in the early 18th century. In January 2021, that role went to Rhys Darby, who fans will recognize from the What We Do In The Shadows' spinoff Wellington Paranormal. Waititi, who usually gives himself a secondary role in his projects (he's in both versions of WWDITS and Thor), will also co-star as the famous Blackbeard.
Bonnet was from the island of Barbados to a wealthy family, from who he inherited the estate when he was in his mid-teens. At 21, he got married, but it quickly turned sour. In 1717, at the age of 29, despite having zero sailing experience, he bought a sailing vessel, named it Revenge, and turned to piracy along the southeastern coast of what would eventually become the United States. But it's the trailer that will really sell you on what may be the most rollicking pirate story that doesn't include Johnny Depp doing a Keith Richards impression since Kevin Kline starred in Gilbert and Sullivan's Pirates of Penzance.
Here's the series synopsis, which understands the show's selling points:
Our Flag Means Death is loosely based on the true adventures of Stede Bonnet (Rhys Darby), a pampered aristocrat who abandons his life of privilege to become a pirate. The series also stars Academy Award winner Taika Waititi as Blackbeard, history's most feared and revered pirate. 
Darby and Waititi aren't the only famous names in the cast. It also includes Kristian Nairn (Game of Thrones), Nathan Foad (Bloods), Samson Kayo (Timewasters), Rory Kinnear (Penny Dreadful), Con O'Neill (COBRA), and Vico Ortiz (The Sex Lives of College Girls). Other co-stars include Ewen Bremner (Will), David Fane (The Brokenwood Mysteries), Joel Fry (Cruella), Guz Khan (Turn Up Charlie), and Matthew Maher (Mozart in the Jungle).
Recurring roles in the series will be played by Leslie Jones (Ghostbusters), Nat Faxon (Robot Chicken), Fred Armisen (Los Espookys), and Samba Schutte (The Grind). The series was initially created by writer David Jenkins (People of Earth), who penned all episodes along with Garrett Basch (What We Do in the Shadows) and Dan Halsted. Waititi directed the premiere. 
Our Flag Means Death will stream on HBO Max later in 2022. There is no word if it is planned as a weekly release or as a binge drop yet.
---
By
for on January 22nd, 2022