By
for on August 30th, 2021
The Official Preview For 'Guilt' Might Be A Guilty Pleasure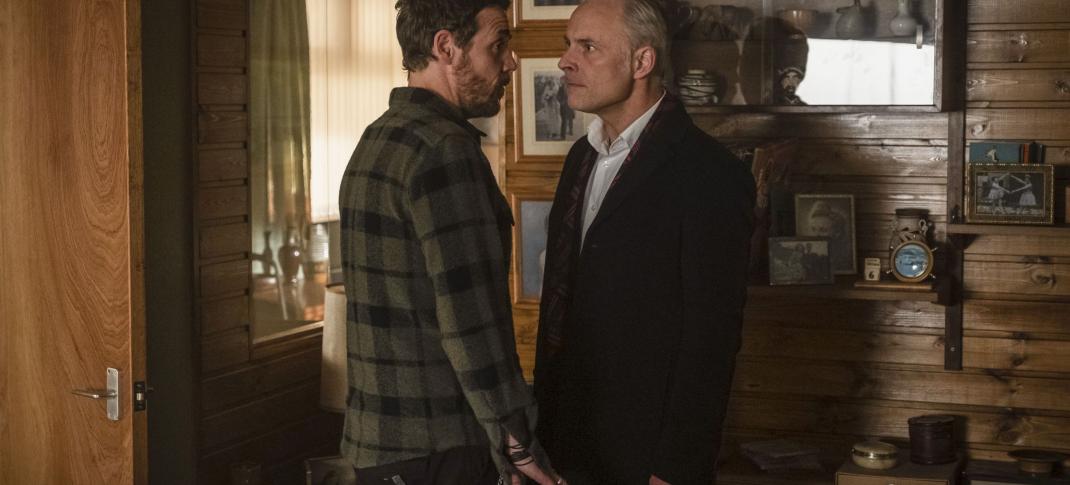 Masterpiece's September is going to kick off with a slightly unusual entry, a comedy called Guilt. Though comedies aren't unknown to Masterpiece, the franchise is far better known for the historical period drama (hello Downton Abbey) and mystery series set in some quaint little village (I see you, Grantchester). When Masterpiece does do comedy, it's either classics like Emma, dramedies like Us, or political weirdness like Roadkill. A straight comedy from the U.K., like last year's The Trouble With Maggie Cole, comes to PBS through other sources, not Masterpiece.
That brings us to Guilt, which debuts on Sunday, Sept. 5. When the series was first announced in 2020 as coming this year, it was presented as part of the titles picked up on a pandemic buy, series that had aired overseas already (or were about to) that could cover schedule holes, along with Atlantic Crossing and Us. The series initially aired in 2019 on BBC Scotland and starred Scottish actors Mark Bonnar and Jamie Sives as a pair of hapless idiots who accidentally hit the elderly Walter on their way home while drinking and driving. Rather than do the sensible thing and call an ambulance, they attempt to cover it up. Think Edgar Allan Poe's The Telltale Heart, but funny.
With the series about to premiere, Masterpiece has released the show's official preview to give viewers a better sense of the show's brand of humor.
Guilt aired initially in four one-hour installments; the PBS cut will air as a pair of two-hour episodes over consecutive Sundays. The series stars Mark Bonnar and Jamie Sives as Max and Jake McCall, and Ruth Bradley (Pursuit) as the show's main love interest, Walter's niece Angie, with whom Jake falls in love. The rest of the cast includes Emun Elliott (The Paradise) as Kenny, a private detective; Sian Brooke (Sherlock) as Claire, Max's wife; Moyo Akandé (The Hurricane Heist) as Claire's girlfriend, Tina; Ellie Haddington (Foyle's War) as Walter's pathologically vigilant neighbor, Sheila; and Bill Paterson (Wives and Daughters) as Roy, a Scottish mob boss, because why not?
Unlike Atlantic Crossing, a new team-up with European public television stations Masterpiece hadn't worked with before, and Us, an untested piece, Guilt comes to this side of the pond as an already established hit. The show was meant as a limited series when it aired in pre-pandemic times, but it did so well for the fledgling BBC Scotland that a second season was commissioned, which has also just confirmed it will air on the BBC this Fall. Notably, the returning cast does not include Silves but instead follows Mark Bonner's Max McCall on a new adventure. It has not been announced if the new season will come to Masterpiece next year, but it seems likely.
Guilt Season 1 premieres on Sunday, Sept. 5, 2021, at 9 p.m. on most PBS stations; as always, check your local listings. The entire series will also stream on PBS Passport starting the same day.
---
By
for on August 30th, 2021
More to Love from Telly Visions