By
for on June 28th, 2019
No 'Great British Baking Show' This Summer On PBS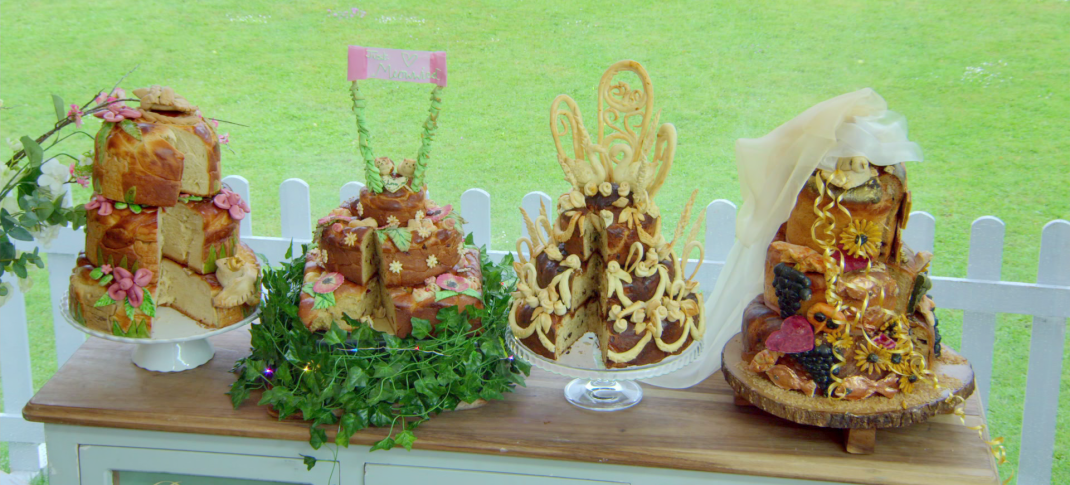 PBS' time with The Great British Baking Show seems to have come to an end, at least until 2020.
By this time last year, The Great British Baking Show had returned to PBS for a new round, dubbed "Season 5" by the channel. But this was not Season 5, nor was it new. U.K. to U.S. season numbering aside, the BBC had lost the rights to the series overseas. New seasons were broadcasting on Channel 4, which had no contract with PBS. What viewers were watching, whether they knew it or not, was the original Great British Bake Off Series 3 from way back in 2012, a season the show had not planned to ever air over here in the first place. (This initial plan to not air Series 1-3 explains the numbering discrepancy. GBBS Season 4, for example, was GBBO Series 7, which lines up when the first three series are removed.)
At the time, it seemed like perhaps the BBC and PBS would keep things going, and 2019 could see a "Season 6" which was really Series 2 from back in 2011, the first year the show began to resemble the series viewers know and love today. But with nothing on the horizon, it looks like that will not be so.
As it was, most viewers who stream Netflix has already experienced the deep confusion of a very different Season 5 of GBBS — the Channel 4 version, aka Series 8 — premiering on the streaming service mere weeks after PBS' "Season 5" concluded, and a "Season 6" (aka Series 9) followed less than two months later, as Netflix caught up with what had been aired so far. As for PBS' "Season 5," it went to Netflix as all PBS shows evenutually do, rebranded as "Great British Baking Show: The Beginnings Season 1."
But those hoping for a Season 2 are going to be disappointed. When Netflix and Love Production made the deal to bring the Channel 4 version of the show to Netflix US in August of 2018, the service not only got to call these new seasons "A Netflix Original Production," but it got to be the only home for new seasons of Baking Show. That includes both the forthcoming seasons to be, or the ones that would be new to the U.S., like the unaired Series 1 and 2.
The deal is good through two years, which means that the first chance PBS will get to air new episodes is in the summer of 2020, and then only if Netflix decides to let the deal expire. (Considering the "Netflix Original Production" label means they get to count it as part of their original programming line up, and that it can't leave the service just because a production company wants to go start their own competing service, this is unlikely.)
For fans of the new line up with Prue Leith as a judge, and Noel Fielding and Sandi Toksvig on as hosts, this is excellent news. Once Series 10 finishes airing in the UK, there will be about a week's delay, and then the entire run of new episodes will be available under the moniker of GBBS Season 7, and the holiday specials will most likely follow come Christmas time. (We think, anyway.)
As for 2020, fans will have to wait to see how things play out in the content wars. Netflix has far more money to spend than PBS does, but PBS has the more extensive reach, being on broadcast TV. It remains to be seen if Channel 4 will continue to partner with Netflix, or if the show could return to PBS at some point in the future. As for the spinoffs, like GBBO: The Professionals, and The Great British Sewing Bee, neither PBS nor Netflix seems to have considered testing them on a U.S. audience as yet. Perhaps it's time they should.
---
By
for on June 28th, 2019
More to Love from Telly Visions