By
for on November 4th, 2011
News of the Day: Downton Abbey Renewed!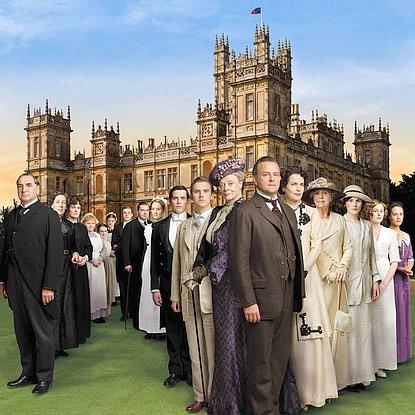 Exciting news for Downton Abbey fans – the period drama was picked up for a third series yesterday by ITV! [Pause for happy dancing and various forms of enthusiastic celebration. A long pause.]
Downton's second season, which wraps in the UK this weekend and will air in America starting January 8, has been doing fairly gangbusters ratings for ITV, so this isn't exactly shocking news, though it's certainly very welcome. Downton Series 3 will be comprised of eight episodes, set over the two year period of 1920 and 1921. Crowleys in the Roaring Twenties? Yes, please!
Obviously, as this news was just announced yesterday, there's no indication of when Series 3 will debut, either abroad or here in America, and it's highly likely no one involved has given any thought to any of that just yet. I wouldn't expect to hear anything on that front for quite a while, actually, but stay tuned for updates as news becomes available.
---
By
for on November 4th, 2011