By
for on February 24th, 2022
The New 'Sanditon' Season 2 Teaser Preps Fans For New Love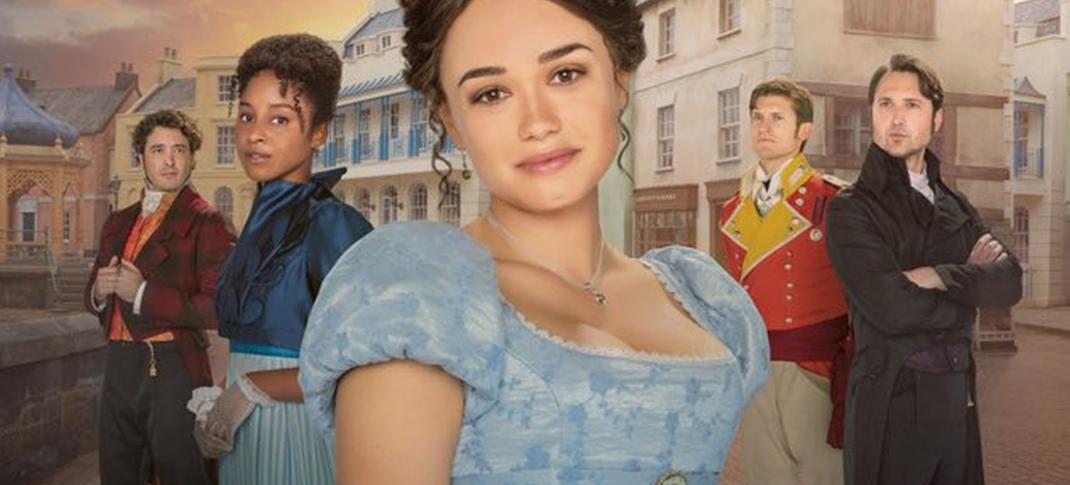 When Masterpiece and BritBox UK announced Sanditon had magically been renewed for not one but two new seasons after its untimely 2020 cancelation by ITV, the news brought both joy and heartbreak. Though fans were ecstatic at the prospect of the series' return, the gap between seasons meant that some cast was no longer available, having been released from their contracts to take other jobs. Among those who couldn't return due to conflicts: Mark Stanley as Lord Babington, Leo Suter as James Stringer, and most distressingly, Theo James as Sidney Parker. The latter of these three was, as far as many fans were concerned, Charlotte's (Rose Williams) true love, and despite his heading off to marry Rose Leslie in The Time Travelers Wife, there was still hope he might eventually return.
But time heals all wounds, and Sanditon seems, by all accounts, to be letting this be true for losing its original leading man. Charlotte may be bereft of her former beau (and her alternate beau, which was Suter's Young Stringer), but there will be new options for her heart when she returns to the seaside resort town. (At least with men who didn't pick Vikings: Valhalla over her.) Moreover, and perhaps more importantly, there will be lots of options. The new trailer shows her being courted by not one, not two, but three different handsome men whose acquaintance viewers will be making this coming season.
"All who set foot in Sanditon fall in love on the spot," Tom Parker (Kris Marshall) declares in the new trailer. Let's hope Charlotte is luckier this time, as are her friend Georgiana (Crystal Clark) and her little sister Alison (Rosie Graham). Check out the possible pairings heading our way in the new teaser.
By the way, for those who haven't seen it floating around YouTube, there's also a U.K. cut of the same trailer for BritBox UK, which will be streaming new episodes a day after they air in the states. I like it better in some ways, but that just may be the fault of the hot air balloon.
Here's the Season 2 synopsis:
After the first season's finale left viewers hanging in suspense, the story continues with its high-spirited heroine, Charlotte Heywood, returning to the picturesque coastal resort of Sanditon and the companionship of her friend Georgiana Lambe. What adventures, scandals, intrigue, and above all else — romance — await Miss Heywood this season?
Season 2 of Sanditon will see the return of most of the original cast from the first run, including Anne Reid, Jack Fox, Charlotte Spencer, Lily Sacofsky, Kris Marshall, Kate Ashfield, Turlough Convery, Kevin Eldon, and Adrian Scarborough. And there will be newcomers as well, mainly in the form of the aforementioned good-looking men, including Ben Lloyd- Hughes, Tom Weston-Jones, Maxim Ays, Frank Blake, and Alexander Vlahos.
Sanditon Season 2 debuts on most PBS stations starting Sunday, March 20, 2022, at 9 p.m. ET and will run on a weekly debut schedule over six episodes. As always, check your local listings. It will be available as a binge-watch on PBS Passport starting the same day. Season 1 is streaming on PBS Passport now.
---
By
for on February 24th, 2022