By
for on February 7th, 2023
Rufus Sewell & Gillian Anderson to Lead Netflix's Star Studded Prince Andrew Film 'Scoop'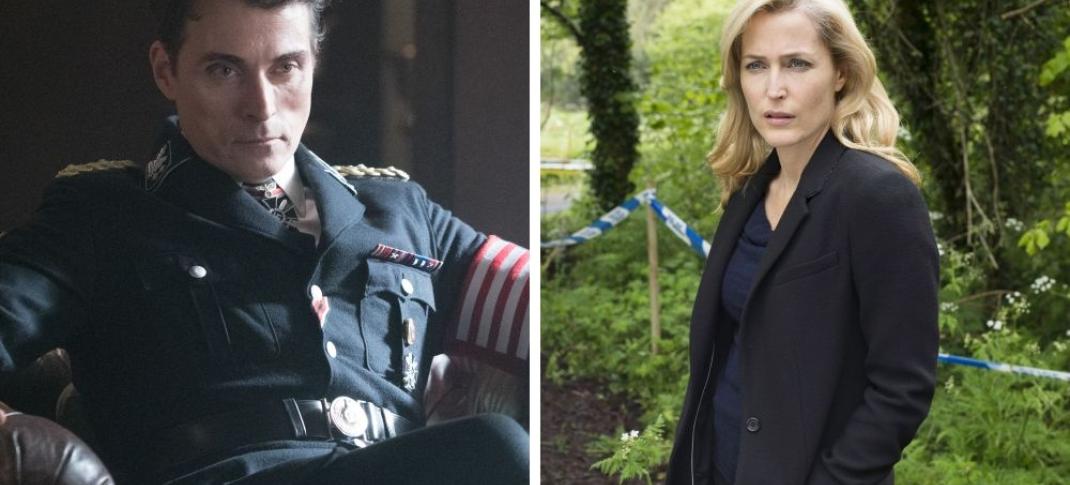 Production is officially underway on the upcoming star-studded Netflix film Scoop, a project that aims to dramatize the behind-the-scenes story of the bombshell 2019 BBC Newsnight interview with Prince Andrew, the second (and rumored favorite!) son of Queen Elizabeth II, during which he faced many uncomfortable questions about his friendship with the sex offender and financier Jeffrey Epstein. 
Titled Prince Andrew & the Epstein Scandal, the original interview aired on BBC Two on November 19, 2019. Though Andrew is reported to have initially believed the interview went well before it was broadcast, it was an utter disaster, during which he failed to show any remorse for his friendship with Epstein, explain why he continued to associate with the man after his conviction, or express things like basic sympathy for the victims. 
The Newsnight interview essentially ended Prince Andrew's career as a working royal. He was banned from appearing at public events with the family, except in cases where he could appear as a private citizen (for example, the funeral of his mother, the Queen last year, stripped of many of his patronages, and barred from styling himself "His Royal Highness." 
Scoop is based on Newsnight producer Sam Alister's memoir Scoops: Behind The Scenes of the BBC's Most Shocking Interviews and is billed as an insider account of the inner workings of both Buckingham Palace and the BBC, which aims to spotlight the tenacious journalists who broke through the establishment of both institutions to land the scoop of the decade.
Rufus Sewell (Victoria) will play the disgraced Prince Andrew. (Considering Sewell's most popular recent role was playing a literal Nazi in Prime Video's The Man in the High Castle, I'm going to need him to make an uber-saccharine rom-com pretty much immediately after this project.)  Alongside Sewell, Gillian Anderson (The Crown) will tackle the role of Emily Maitlis, the former lead presenter of Newsnight who conducted the onscreen exchange. Keeley Hawes will portray the Prince's private secretary Amanda Thirsk. The role of Newsnight's Alister will be played by Billie Piper (I Hate Suzie) in the film.
Emmy and BAFTA winner Philip Martin (The Crown) will direct the project, while Hilary Salmon and Radford Neville will produce for The Lighthouse, and Sanjay Singhal will produce for Voltage TV.
"I'm thrilled to be directing this film for Netflix and – together with an extraordinary cast – to be bringing Sam McAlister's revelatory insider's account to the screen," Martin said in a statement. "Uptempo, immersive and cinematic, I want to put the audience inside the breathtaking sequence of events that led to the interview with Prince Andrew – to tell a story about a search for answers in a world of speculation and varying recollections. It's a film about power, privilege, and differing perspectives and how – whether in glittering palaces or hi-tech newsrooms – we judge what's true."
---
By
for on February 7th, 2023
More to Love from Telly Visions