By
for on October 17th, 2020
Netflix's Regency Drama 'Bridgerton' Looks Lush, Romantic and Great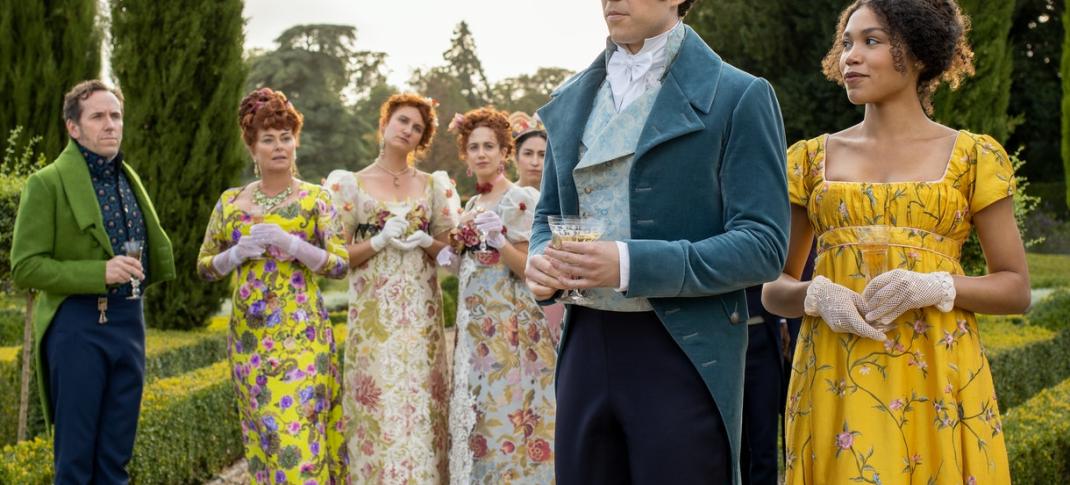 Period drama fans look as though they'll be getting a pretty incredible gift this holiday season.
Streaming giant Netflix released its first look at upcoming period drama Bridgerton, a Regency-era drama that celebrates friendship, family, and romance. Based on a popular series of novels by author Julia Quinn, the show sounds like pretty much exactly the sort of colorful, fluffy, swoony fun we need to close out this dreadful year.
It appears as though Bridgerton's first season will be largely based on Quinn's first novel in the series, The Duke and I, and will follow the story of Daphne Bridgerton as she gets ready to make her debut into London's "competitive marriage market." However, when the path to true love turns out to be a bit rockier than she once hoped and suitors become few and far between, she'll begin a fake courtship with Simon, the rebellious Duke of Hastings. But, as anyone who's ever read a romance novel has surely already guessed, things get tricky when their fake relationship suddenly starts to feel very much like a real one.
And, since Daphne is only one of eight children, she's hardly the only Bridgerton that will encounter some drama this season.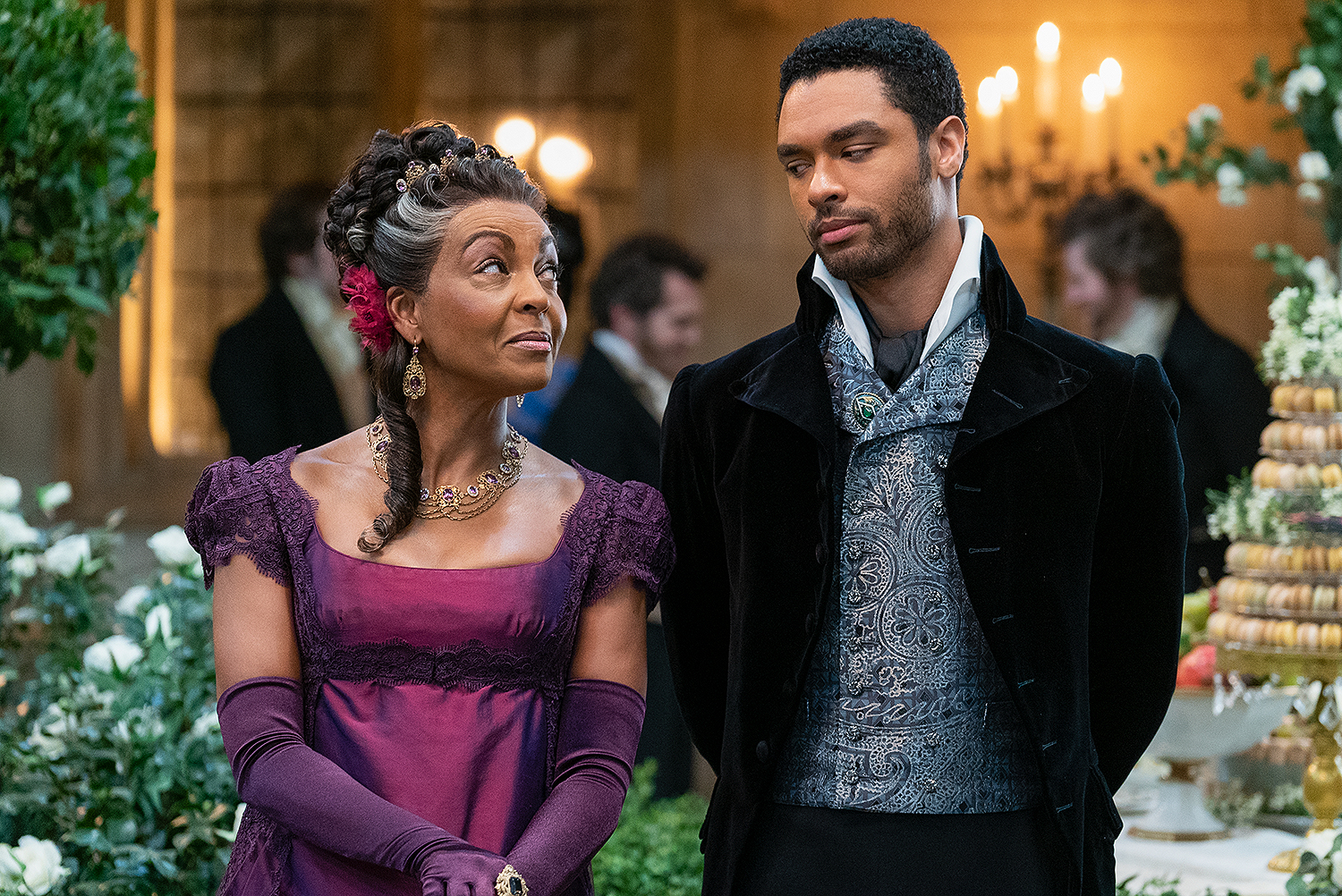 The series is the first for Netflix from Shonda Rhimes, the producer and writer best known for popular broadcast hits like Grey's Anatomy and Scandal. 
Netflix's describes Bridgerton as "a romantic, scandalous, and quick-witted series that celebrates the timelessness of enduring friendships, families finding their way, and the search for a love that conquers all", which I think we can all agree is a bit of a different sort of story for Rhimes and company, but I'm already keen to see how she'll put her traditional soapy spin on a genre that has always been primarily driven by love stories.
"I've always loved period shows," showrunner Chris Van Dusen told Entertainment Weekly. "The sets and the costumes and the rules of society are what really strike me. They're just so ripe with conflict, but at the same time, they're considered a little traditional and a little conservative. But with Bridgerton and these books, I knew I could make the period show I wanted to see and one I hadn't necessarily seen before. Taking everything you love about a period show and really turning it into something fresh and topical and timely."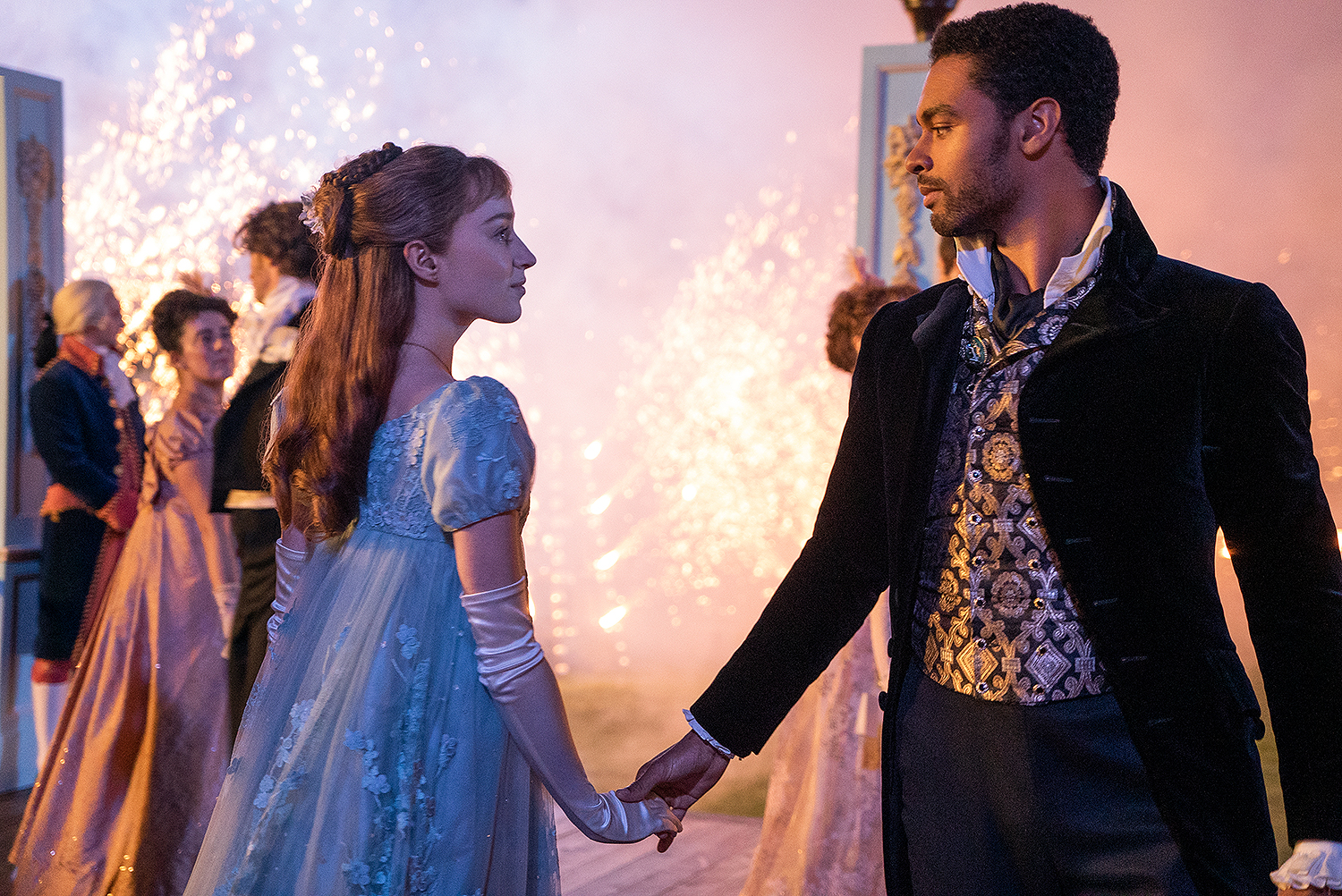 The cast is both massive and utterly stacked with talent, and the show's race-blind casting philosophy means that this series is generally much more diverse than many period dramas set in a similar time frame. Phoebe Dynevor and Regé-Jean Page star as Daphne and Simon, but the ensemble includes a ton of faces who will be very familiar to British TV fans.
These include Broadchurch's Jonathan Bailey, Dunkirk's Luke Thompson, Derry Girls' Nicola Coughlan, Vanity Fair's Claudia Jessie, Da Vinci's Demons' Ruby Stokes, Cursed's Florence Hunt, Home Fires Ruth Gemmell, Silent Witness' Adjoa Andoh, Beecham House's Bessie Carter, Death in Paradise's Ben Miller, Age Before Beauty's  Polly Walker, and more. (Whew!!)
Plus, the show even has the great  Julie Andrews providing the narrative voice of Lady Whistledown, a sort of Regency-era Gossip Girl who anonymously publishes a scandal sheet full of the lastest dirt on everyone who's anyone in society.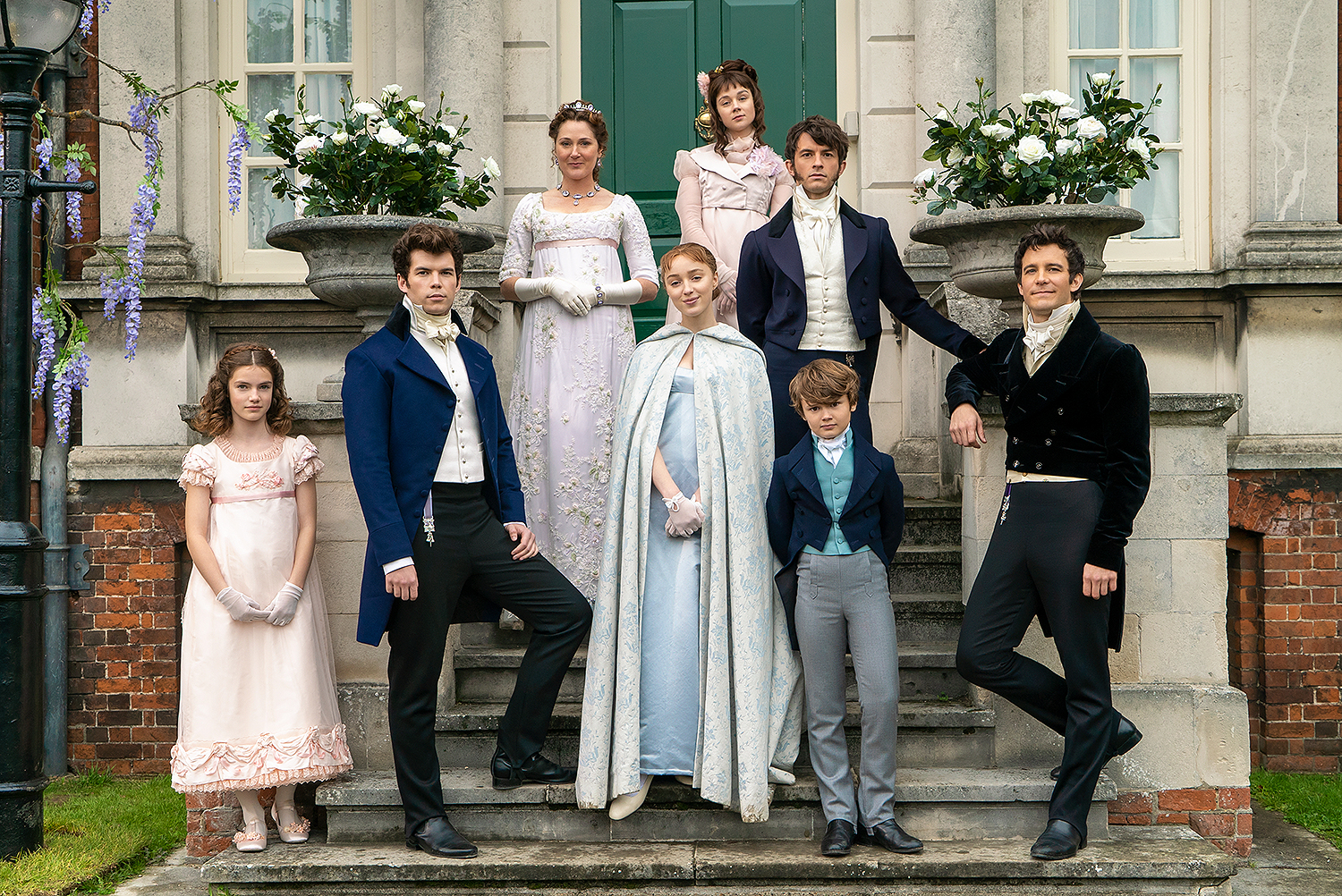 The eight-part series will premiere on Netflix on Christmas Day, promising the sort of holiday treat that viewers will likely wholeheartedly embrace. 
And given the scope of this first season - which introduces many characters from later novels in Quinn's series of books, including several members of the Featherington family who befriends and eventually marries into the Bridgerton clan - there seems to be every reason to bet on Bridgerton being around for a few holidays to come in future if the series is any sort of hit. And given the Shonda Rimes pedigree attached, that certainly seems more likely than not.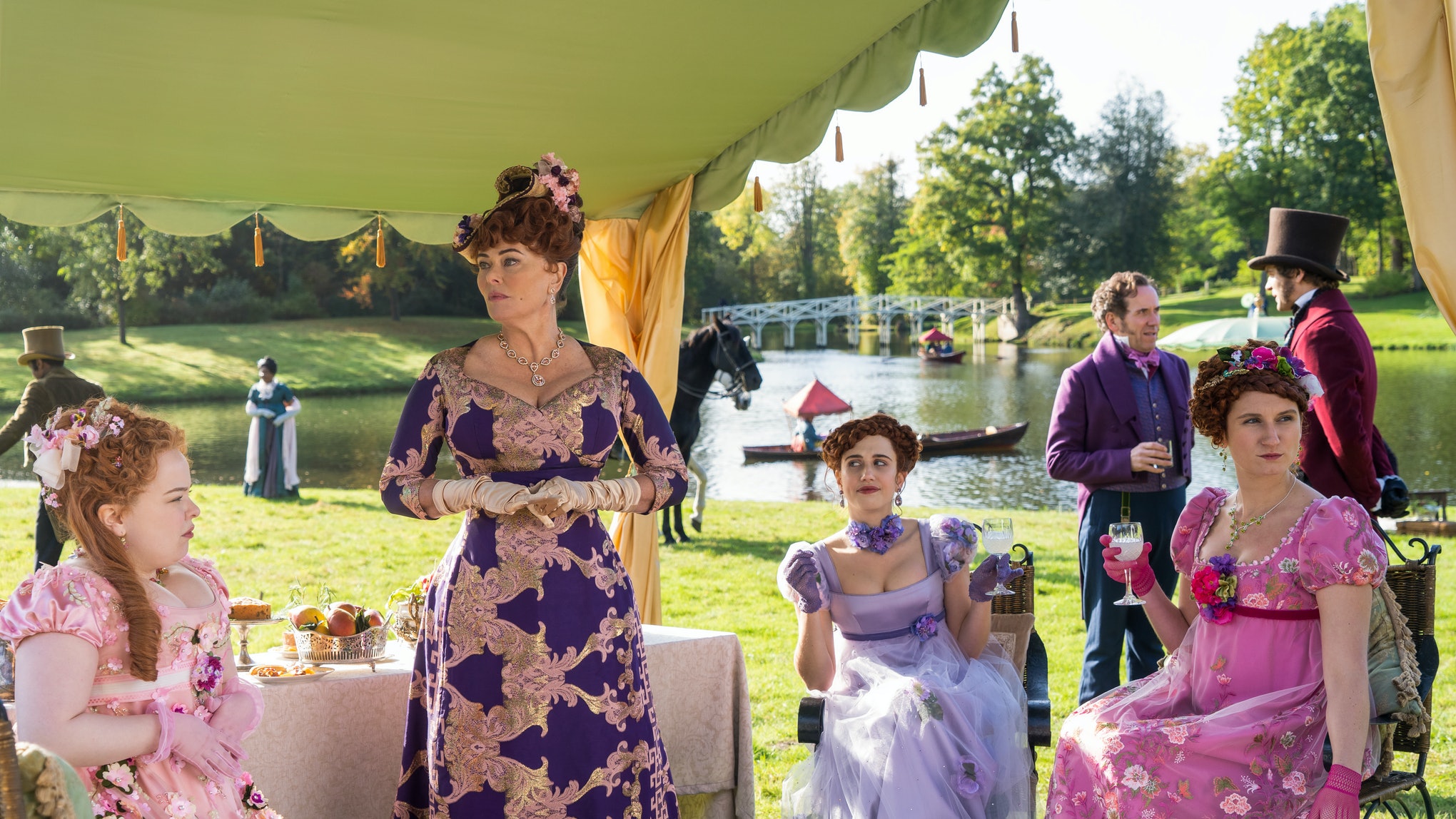 Bridgerton will premiere on Netflix on December 25, 2020. 
What do you think of the look of Bridgerton? Have you read the books? Are you looking forward to the Netflix version? Let's discuss in the comments.
---
By
for on October 17th, 2020
More to Love from Telly Visions