By
for on September 14th, 2020
Netflix Period Drama 'La Revolution' Will Offer a Reimagined History of France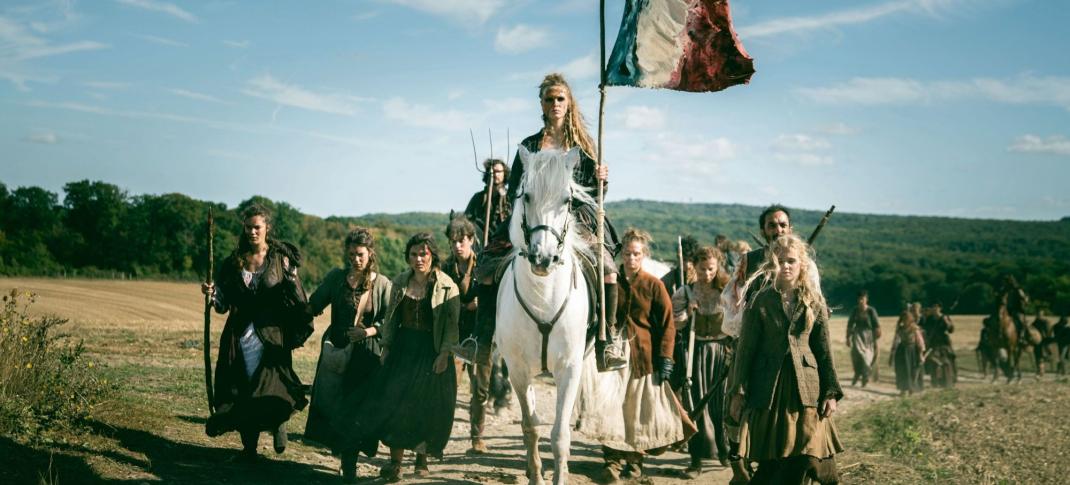 Alternate histories are all the rage at the moment, but Netflix's upcoming period drama La Revolution sounds particularly intriguing. Set during the latter years of the 18th century, the French-language series will reimagine the history of the French Revolution. But this time, instead of a starving populace rising up against the opulent court of King Louis XVI, the story will be centered around a strange disease - known as Blue Blood - that not only turns their blood a different color but drives the aristocracy to murder commoners.
(Which, you know, is probably reason enough for them to try and rise up to overthrow the elites if that's still where we're going with all this. Just guessing.) 
Whether the strange disease that literally turns people's blood blue is caused by supernatural forces or something more human is yet to be determined, but wherever it comes from, something truly sinister appears to be at work. Thankfully, Joseph-Ignace Guillotin - yes, the man who would go on to invent France's most famous killing machine, the guillotine - is on the case and attempting to investigate what's happening. 
After releasing a creepy teaser that simply showed blue blood cascading over a series of aristocratic-looking statues, Netflix has now dropped the full trailer, and its as dark and bloody as you might have expected. The series is in French with English subtitles, but the fact that it's in a different language certainly doesn't detract in any way from the show's gritty feel and overall suffocating sense of creeping dread. 
Watch the trailer for yourselves below.
The series will premiere on Netflix on Friday, October 16. Here's hoping it turns out to be as good as it looks.
Does La Revolution sound like something you'd watch? How do you feel about alternate history series? Let's discuss in the comments. 
---
By
for on September 14th, 2020
More to Love from Telly Visions