By
for on September 12th, 2022
'My Policeman' Debuts At TIFF To Good Reviews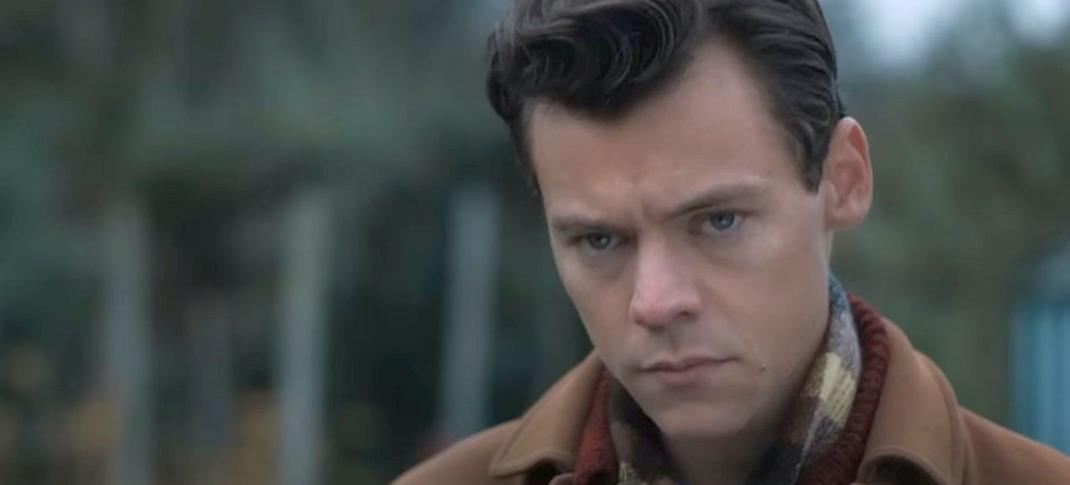 Whether or not you were into Simon Cowell's The X-Factor, the pop sensation that emerged from it, One Direction, or the current Britpop-70s soft rock mishmash dominating Spotify, you have heard of Harry Styles. The singer has been pushing his way onto the silver screen as he ages out of the preteen demographic, with cameo turns in Oscar-winner Dunkirk and Marvel blockbuster Eternals. But 2022 has focused that push in a big way, with back-to-back debuts at the Venice and Toronto Film Festivals with Don't Worry Darling and My Policeman, respectively. While the former, an Americana dystopia mystery, has generated more gossip than good reviews, the latter has come out of the gate with far more optimistic assessments. 
Co-starring Emma Corrin (The Crown) and David Dawson (Peaky Blinders), the Amazon-backed film is a fictionalized retelling of the real-life story of Edwardian era author E.M. Forster, famous for novels A Room with a View, Howards End, and A Passage to India. Forster, who was as openly gay as one could be in his era, spent most of his life in a long-term relationship with Bob Buckingham, a policeman; their affair lasted forty years. However, Buckingham was married when he met Forster, and his wife, May Hockey, took a long time before she cottoned onto the reality of her marriage. Despite that, when Forster suffered a series of strokes late in life, Buckingham and Hockey took him in and cared for him until he passed.
The movie is an adaptation of Bethan Roberts' novel of the same name, which changed all the names, and moved the story up from the Edwardian and inter-war periods to the 1950s, with a time jump ahead to the 1990s. Dawson plays Forster stand-in Patrick Hazlewood, while Styles and Corrin are the titular policemen and his wife. Despite the premise easily sliding into soap opera territory, reviews of the film out of Toronto have been generally positive, calling the film an upscale production and high-class, though a somewhat sexually explicit one. 
Here's the film's synopsis:
My Policeman tells the story of Tom, a policeman who's in the midst of a love triangle with Marion, a teacher, and museum curator Patrick, at a time when homosexuality was forbidden in 1950s Britain. Flashing forward to the 1990s, Tom, Marion, and Patrick are still reeling with longing and regret, but now they have one last chance to repair the damage of the past.
Dawson, Corrin, and Styles star as the love triangle in the 1950s; for the later years, the roles are taken over by Rupert Everett (My Best Friend's Wedding), Gina McKee (Phantom Thread), and Linus Roache (Vikings), respectively. Co-stars include Kadiff Kirwan (Mary Queen of Scots), Tristan Sturrock (Poldark), Andrew Tiernan (Marcella), Jack Bandeira (Lockwood & Co), and Maddie Rice (The Other One). Tony and Olivier Award winner Michael Grandage (King Lear) directed from a screenplay adapted by Ron Nyswaner (Philadelphia).  The film was given a standing ovation upon its premiere at TIFF on Sunday, Sept. 11, and took home a TIFF Tribute award for Best Performance by a Cast.
My Policeman will next premiere worldwide in theaters starting Friday, Oct. 21. The film will then move to streaming two weeks later, debuting on Prime Video on Friday, Nov. 4, 2022.
---
By
for on September 12th, 2022
More to Love from Telly Visions