By
for on March 5th, 2014
Missing 'Call the Midwife'? Here's What You Should Watch Instead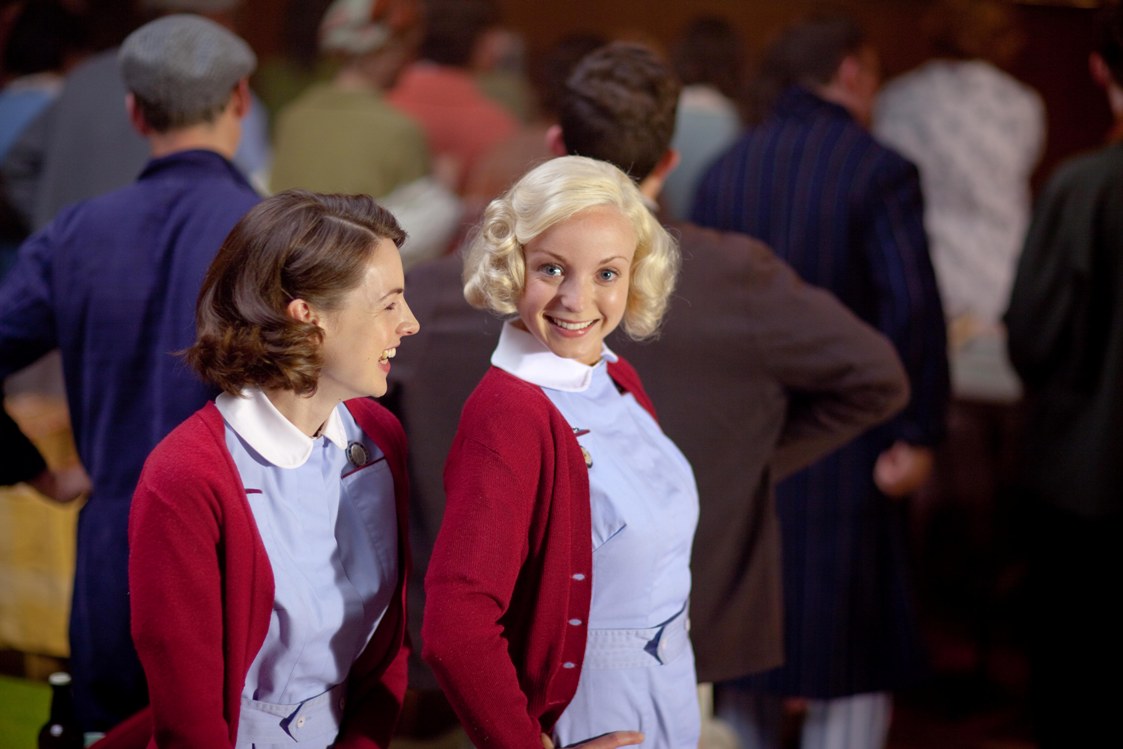 It won't be too long now for fans of the heartwarming period drama, Call the Midwife. Episode one of Series 3 is set to air on March 30.  However, if the appetizer that was the Christmas special whet your appetite, I'm sure you're chomping at the bit for more medical drama and strong female bonding. 
Never fear, we at Telly Visions are here to bridge that gap and find you something to watch while you wait for the return of the midwives and nuns, formerly of Nonnatus House. 
London Hospital. Based on actual cases from Whitechapel's Royal London Hospital at the beginning of the 20th century, this series puts doctors and nurses through their paces as they boldly struggle to save lives with emerging treatments and technologies of the time.  The drama runs the gamut from family tragedies to administrative wrangling and, of course, a bit of forbidden romance on the side. It's an Edwardian version of ER without antibiotics or the NHS and it's compelling viewing to be sure.
You may even recognize the pastel uniforms the nurses wear as a slightly different versions of the one Nurse Lee wore when she was seconded to a hospital very much like the Royal London, only about fifty years later… 
Starring Nicholas Farrell as the head of the London, Sydney Holland; Cherie Lunghi as Matron Luckes; and Sarah Smart as dedicated yet conflicted Nurse Russell, London Hospital (known in the UK as Casualty 1907 & 1909) is available to stream on Hulu Plus and Amazon Instant Video.
Getting On. Moving ahead about a century, we see that while many miraculous advances have been made in the world of medicine; nursing hasn't really changed a great deal. Much like the duties involved in the midwives' community care work, Getting On highlights that, while nursing is far from glamorous, it is a vital profession.
This sitcom series follows geriatric ward nurses Kim (Jo Brand) and Den (Joanna Scanlan) as they cope with the daily grind of their jobs. Unpleasant bodily functions, difficult patients and demanding doctors make the job a tad stressful at times. Yet despite oppressive hospital regulations, they get on with their work. At the worst of times, they are adequate drudges; however, at their best, they are compassionate caregivers. 
Doctor Who's Twelfth Doctor Peter Capaldi has a recurring part in this show and directed over half the episodes as well. Also starring Vicki Pepperdine as self-centered Dr. Pippa Moore, Getting On is available to view on Hulu Plus. (And there's even an American remake currently airing on HBO.)
William and Mary. If your favorite aspect of Call the Midwife is actually the midwifery, perhaps you'll enjoy this lovely romantic drama starring Doc Martin's Martin Clunes as William Shawcross, a kindly undertaker, and The Bletchley Circle's Julie Graham as Mary Gilcrest, a feisty midwife. The two meet through a video dating service and while William is smitten from the start, it takes the more cautious Mary awhile to warm up to the mortician. 
As a midwife, Mary works in hospitals, birthing centers and supervises home deliveries as well.  Her headstrong manner sometimes gets her into trouble with the powers that be but that's only because she is fiercely dedicated to her patients, both their safety and their wishes concerning the birth experience. 
William and Mary provides a touching contrast between the people who bring life into the world and those who deal with the aftermath when death comes calling.  This series is currently available to stream on Acorn TV or for purchase on Region 1 DVD.
Land Girls. Listen to this premise – a period drama about four young women from different backgrounds living and working together in rather austere surroundings for the betterment of their community and/or country. Sound familiar? The Land Girls aren't nursing anyone back to health or birthing any babies, but they are banding together to do their bit for the war effort – namely farming to build up England's food stores during a time of severe rationing.
The girls are a mixed bag of temperaments with varied amounts of willingness to be a part of the Women's Land Army.  Billeted at the Hoxley estate are spoiled rich girl Nancy (Summer Strallen); lonely but eager to help war bride Joyce (Becci Gemmell); and two sisters, the protective and rational older sister Annie (Christine Bottlomley) and headstrong, but naïve younger sibling Bea (Jo Woodcock). Personal problems are inevitable though when placed in context, the war helps put these young ladies' woes in perspective. 
Unlike most period dramas, Land Girls was produced as a daytime program. All three series can be streamed on Netflix and Hulu Plus.
The Bletchley Circle. PBS viewers are no doubt familiar with the quartet of clever ladies that make up The Bletchley Circle.  Seven years after the war, former code breaker Susan Gray (Anna Maxell Martin) is becoming restless with her settled life as a wife and mother. When she notices a pattern emerging from a series of London murders, she calls on her former colleagues from Bletchley Park to help her find the culprit before he kills again.
Like Call the Midwife, this series takes place in 1950's London and features strong, smart women coming to the aid of their community once again, just on a smaller scale than breaking Nazi codes. 
Series 1 of The Bletchley Circle is available to stream on Amazon Instant Video and Netflix. Series two will be aired on PBS stations this coming April.
I hope one or more of these series will bring some warmth into a dark and cold evening, at least until the spring when the Nonnatus nuns and their midwives return to our screens. In its own way each will bring hope to your hearts and quite possibly a tear or two to your eye, just like Call the Midwife. Happy viewing!
---
By
for on March 5th, 2014