By
for on July 30th, 2018
'The Miniaturist' to Premiere on Masterpiece This September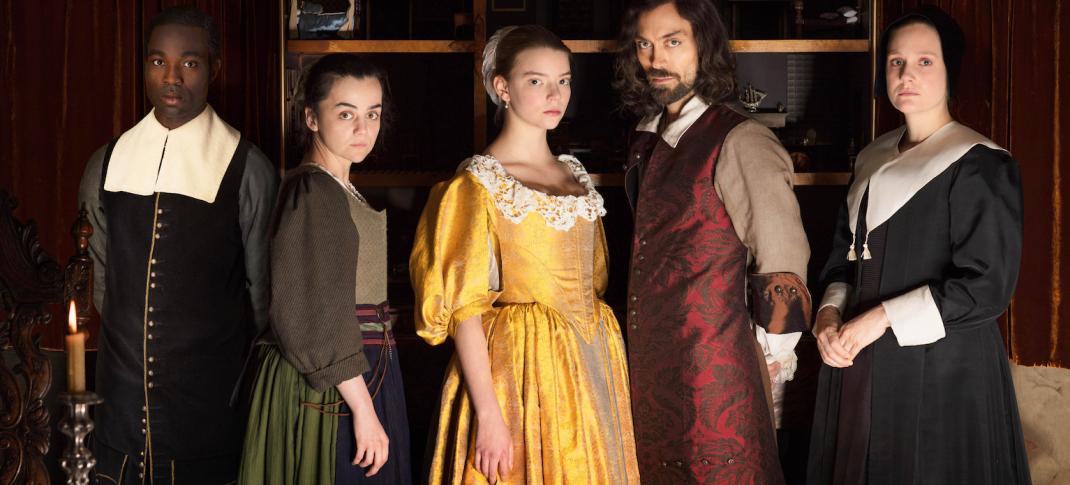 Period drama The Miniaturist finally has a U.S release date!
An adaptation of Jessie Burton's best-selling novel, The Miniaturist follows the story of a young woman in 17th century Amsterdam who, excited for her new life as the wife of a prosperous merchant, finds herself in a world of betrayal and fear instead.
Anna Taylor-Joy, Romola Garai and Alex Hassell star in this three-part drama that's set to premiere on Masterpiece beginning Sunday, September 9.
Taylor-Joy plays Nella, the young bride who suddenly finds herself the recipient of mysterious packages from a maker of miniatures – tiny that seem to predict the future.
The official synopsis goes into a bit more (disturbing) detail:
In 1686, eighteen-year-old Nella Oortman (Taylor-Joy) knocks at the door of a grand house in the wealthiest quarter of Amsterdam. Full of hopes and dreams, she has come from the country to begin a new life as the wife of wealthy merchant Johannes Brandt (Hassell). But instead of Johannes, she's met by his cold sister Marin (Garai) and their servants and quickly realizes that nothing is as it seems in the Brandt household. When Johannes finally appears he presents her with an extraordinary wedding gift: a cabinet that is a miniature replica of their home. It is to be furnished by an elusive Miniaturist, whose tiny creations mirror what is happening within the house in unexpected ways and seem to be predicting and unraveling the future with unsettling precision.

As Nella begins to uncover its secrets and those of the Brandt household she realizes the escalating dangers that await them all. Does the Miniaturist hold their fate in her hands? And will she be the key to their salvation or the architect of their downfall?
For some reason, there doesn't seem to be a full trailer, as such, for The Miniaturist as yet, since the BBC didn't release one last year. Here's hoping Masterpiece corrects that in the coming weeks. 
But what we do have are a handful of preview clips, one of which really give us a great feeling for how suffocating and dark this series could turn out to be.
Are you looking forward to The Miniaturist? Have any of you read the novel? Let's discuss in the comments. 
---
By
for on July 30th, 2018
More to Love from Telly Visions