By
for on July 27th, 2022
Max is Officially Back in The 'Guilt' Season 2 Trailer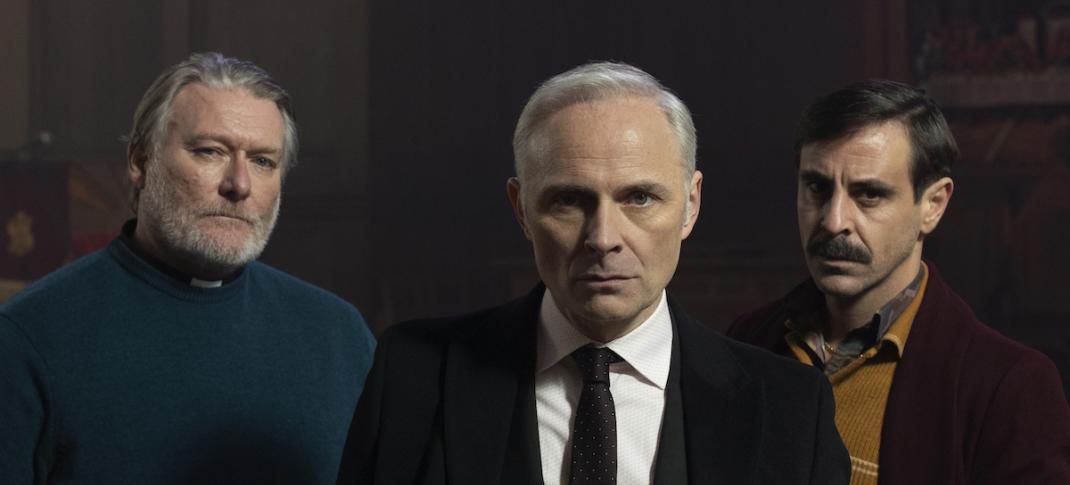 Scottish thriller Guilt will officially return to the Masterpiece this August, but Season 2 of the darkly comedic series will look slightly different than its first. Season 1 followed the story of Max (Mark Bonnar) and Jake (Jamie Silves), a pair of bumbling brothers who accidentally kill a man while driving home after a night of drinking and go to great lengths to cover it up.
Season 1 of Guilt had a reasonably definitive ending, which saw elder brother Max carted off to jail for attempting to cover up the accidental vehicular manslaughter he and his brother Jake committed. It feels a bit weird that the show is set to return for a second outing. What story is still to tell here? What is left for either of these characters to do?
In light of these questions, it's perhaps even more surprising that the series' second outing will focus solely on Bonnar's character and that original costar Silvas will not return for this run of episodes. (Though apparently, Silvas is slated to be back for Guilt's already announced third season. Go figure!
Instead, Max will apparently be on his own for Season 2, freshly out of prison and possibly on the hunt for revenge. (For what precisely, I don't know, the man was pretty guilty of the crime he went to prison for!) At any rate, it'll certainly be interesting to see how the show evolves now that it's no longer going to be the dark pseudo-buddy comedy we saw in Season 1.
Watch the trailer for Season 2 below, which gives us our first look at post-prison Max and some of the new faces that will be along for the ride in these episodes.
The official synopsis describes the new season as follows. 
The contemporary dramedy continues with riveting plot twists and a strong vein of dark humor. When disgraced lawyer Max McCall is released from prison, he finds himself entwined in a gripping new story with characters old and new, as they battle the consequences of their actions amidst shocking new developments.
Alongside Bonnar, Guilt Season 2 sees the returns of Emun Elliot (Vera) as Kenny, Stuart Bowman (Versailles) as Roy Lynch, taking over from Bill Paterson, plus Sandy McDade (The Lady Vanishes), Henry Pettigrew (Line of Duty) and Robin Laing (River City). New cast members include Sara Vickers (Endeavour) as Erin, Phyllis Logan (Downton Abbey) as Maggie, Ian Pirie (The Capture) as Sandy, Rochelle Neil (The Nevers) as Yvonne, and Greg McHugh (Gary Tank Commander) as Teddy.
Guilt returns on Sunday, August 28, 2022, at 9/8c on Masterpiece, and all episodes will stream on PBS Passport starting the same day. Though, as always, check your local listings.
---
By
for on July 27th, 2022