By
for on July 17th, 2021
Masterpiece's 'Guilt' Trailer Is Much Needed Comic Relief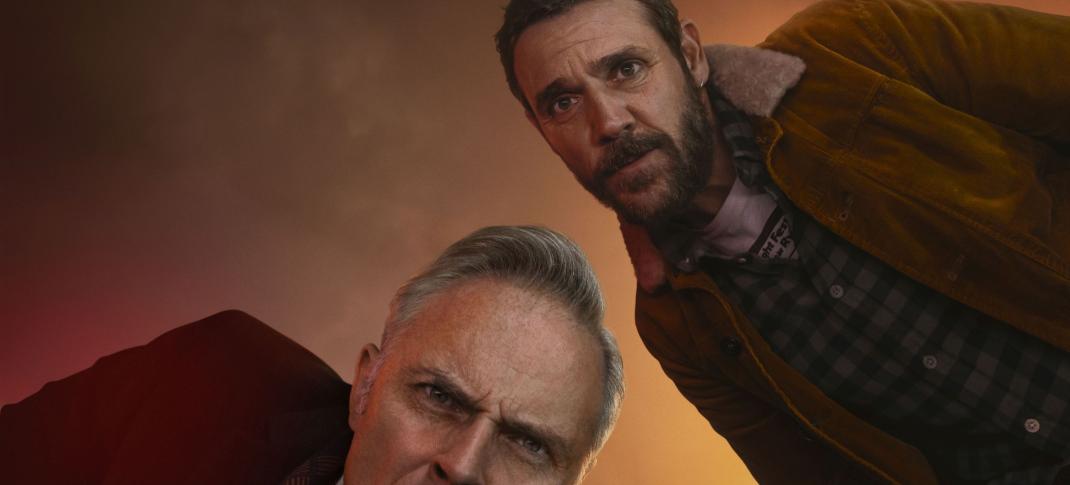 When the coronavirus pandemic hit in March of 2020, productions across the world went on hold. Though at the time, most believed the crisis would be over in a few weeks, Masterpiece hedged its bets by snatching up a few titles that the company might have otherwise have passed on. So far, the track record of those deals has been uneven. Atlantic Crossing, made in conjunction with Denmark and Sweden's public television stations, was excellent in parts but not so much in others. Us, which aired on the BBC in 2020, wasn't a bad notion on paper but wasn't great in practice.
Now the third and final of those acquisitions, Guilt, is on its way, filling in the September schedule ahead of the deluge of returning shows like Grantchester, Call The Midwife, and Baptiste. Much like Atlantic Crossing, it's a bit different than what one usually finds on the Masterpiece schedule, a comedic mystery thriller about a hit-and-run accident. Starring Mark Bonnar (Unforgotten) and Jamie Sives (Chernobyl), this odd play on a "telltale heart" type situation looks like it's so crazy, it just might work.
Here's the series official synopsis:
"It's not the crime, it's the cover-up," goes the old saying. But that didn't stop brothers Max and Jake from hiding their guilt after running into an elderly pedestrian, Walter, during an inebriated drive home from a wedding. Arriving in Edinburgh from her home in Chicago, Angie, the niece and closest relative of the hit-and-run victim, meets Max and Jake at Walter's wake, where they have come to retrieve incriminating evidence. Angie and Jake hit it off, which complicates Max's plan to escape justice.
Check out the trailer, which gives viewers a good idea of the show's tone.
Guilt also stars Ruth Bradley (Pursuit) as Angie. The series costars Emun Elliott (The Paradise) as Kenny, Max's alcoholic private detective; Sian Brooke (Sherlock) as Claire, Max's suspicious wife; Moyo Akandé (The Hurricane Heist) as Claire's more-than-gym buddy, Tina; Ellie Haddington (Foyle's War) as Walter's pathologically vigilant neighbor, Sheila; and Bill Paterson (Wives and Daughters) as Roy, a sinister mob boss in Edinburgh.
Fans should note that, unlike Us and Atlantic Crossing, Guilt was already a certified hit overseas when Masterpiece picked it up. A second season was commissioned in 2019, with new costars that include Phyllis Logan (Downton Abbey), Sara Vickers (Endeavour), Stuart Bowman (Bodyguard), and Ian Pirie (The Spanish Princess). Whether or not Guilt Season 2 winds up coming to Masterpiece in 2022 remains to be seen.
Guilt initially aired in four parts on the BBC. Here, the series will be smashed together into two double episodes, airing Sept. 5 and Sept. 12 on most local PBS stations. As always, check your local listings.
---
By
for on July 17th, 2021