By
for on September 25th, 2023
Martin Clunes to Headline New ITV Thriller 'Out There'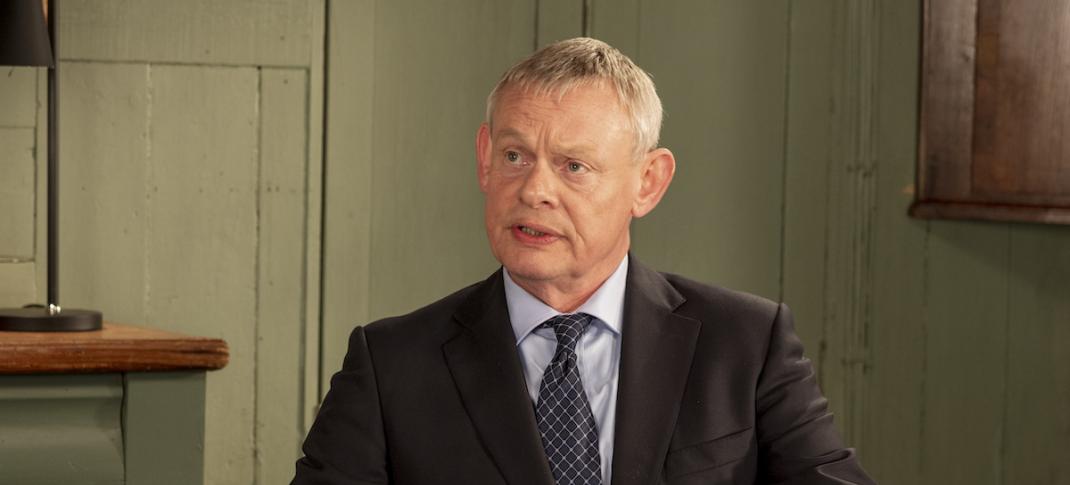 Now that his decade-long stay in Portwenn has come to an end, Doc Martin star Martin Clunes is set to tackle a slightly darker role in the upcoming ITV thriller Out There. 
Out There will focus on the story of a family whose home and way of life are threatened by the rise of local county lines drug dealers, urban gangs who traffic drugs into rural areas and smaller towns, purposefully avoiding major cities. These groups often lure local youths into their organizations to help move drugs and money between inner-city hubs and provincial areas.
Clunes stars as Nathan Williams, owner of a farm that's been in his family for generations. Still reeling from the death of his wife two years earlier, he's trying to single parent his son and manage the seemingly neverending work required to keep the farm going. But when a county lines gang threatens to engulf his son in their criminal world, Nathan will have to find a way to fight back. 
As he struggles to protect his child, his homestead, and their way of life, Nathan will be pulled increasingly out of his comfort zone into a darker and more perilous world. He's missed the clues that the rustic community of his childhood has been fatally compromised, and he'll have to try and save his son in a world he doesn't fully understand.
The series, which hails from the folks behind the excellent crime drama Manhunt, feels like something of a departure for Clunes, who is generally known for more comedic and less overtly dark roles. But it seems natural that the actor might want to explore different sorts of opportunities now that Doc Martin has officially concluded. 
Alongside Clunes, the series' ensemble cast also includes Louis Ashbourne Serkis (No Return) as Nathan's teenage son Johnny, Mark Lewis Jones (Keeping Faith) as Caleb Williams, Natalia Kostrzewa (Save Me) as Eva, Carly-Sophia Davies as Sadie and Gerran Howell (1917) as Rhys.
"I'm very happy to be working with Marc Evans and Ed Whitmore again after the success of Manhunt," Clunes said in a statement. "Out There couldn't be more different from Doc Martin. It's pretty dark, but definitely a story worth telling."
Written by screenwriter Ed Whitmore (Manhunt), Out There is produced by Philippa Braithwaite (Doc Martin) and Evie Bergson-Korn (Farewell Doc Martin) and directed by Marc Evans with Philippa Langdale directing the final two episodes of the series. 
"County lines is a particularly vicious and ruthless wave of drug dealing that uses fear and violence to coerce, often vulnerable, young people into working as runners and dealers. It has become a serious and rapidly increasing problem across the whole of the UK, so it felt like an important and timely story to tell," Whitmore said. "I've always been fascinated by the notion of things being hidden in plain sight and the way in which different social worlds can co-exist cheek-by-jowl until, one day, they collide.  The fundamental premise of Out There - a widowed farmer who discovers that his son has fallen foul of county lines - immediately spoke to me as a story I wanted to tell."
Filming on Out There is currently under way in Wales. 
---
By
for on September 25th, 2023
More to Love from Telly Visions