By
for on January 31st, 2021
'The Long Song' Episode 1 Recap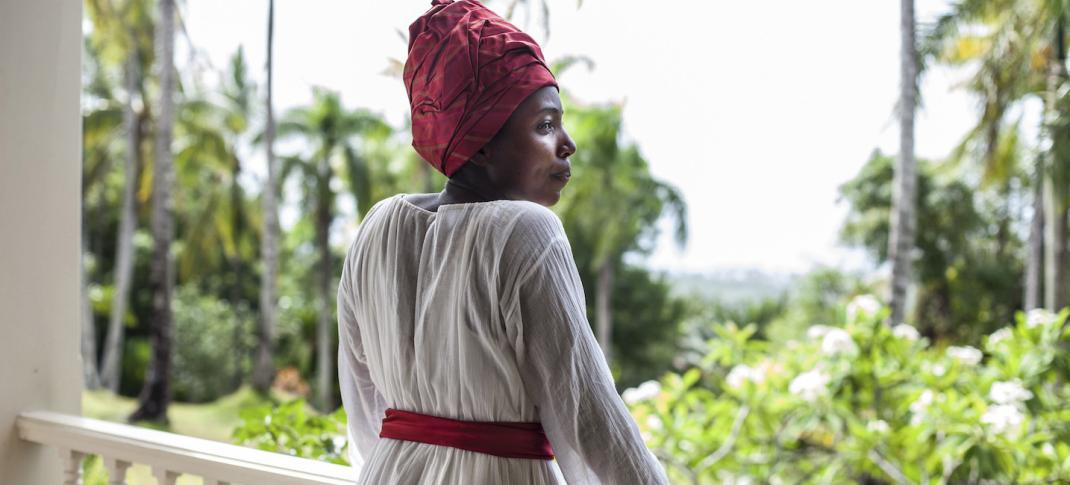 It's taken just over two years for The Long Song, originally broadcast as a BBC One Christmas season mini-series in the U.K., to make it to our shores. But this small-screen adaptation of Andrea Levy's Man Booker Prize-nominated novel's message remains as relevant as ever. Because in this story about the challenges, trauma, and hard-won survival of a former plantation slave during the final days of slavery in 19th century Jamaica, the most significant aspect is the character who has control of the narrative.  In The Long Song, the audience experiences this tale as told from the POV of someone born into a barbaric system and forced to navigate the racism and oppression that propelled the British Empire.
In fact, we know this from the start when our elderly narrator tells us that this isn't a story about a lonely white woman's struggles to access luxuries like beef and fashionable accessories on a sugar plantation. Instead, Caroline Mortimer (Hayley Atwell) will obviously be the antagonist and a frivolous one at that. The true heroine of our story is July (played artfully by Tamara Lawrance). Her mischievous looks to the camera frequently break the fourth wall, inviting us to help keep her frock sabotage and delay tactics from her mistress.
But as old July suggests let's start at The Beginning. 
When John Howarth (Leo Bill), the Amity plantation owner, and his sister happen upon a field slave named Kitty (Sharon Duncan-Brewster) and her illegitimate daughter walking in the road, Caroline is enchanted. Her brother suggests she take the child home with them as an amusement and since she is his property, he sees no reason not to tear the child from her mother. Delighted with her new acquisition, Caroline immediately calls the little girl Marguerite, as one would rename a newly adopted pet. Kitty is heartbroken, often sneaking to the house to get a glimpse of July, Meanwhile Caroline tells the grieving little girl her mother has been sold away.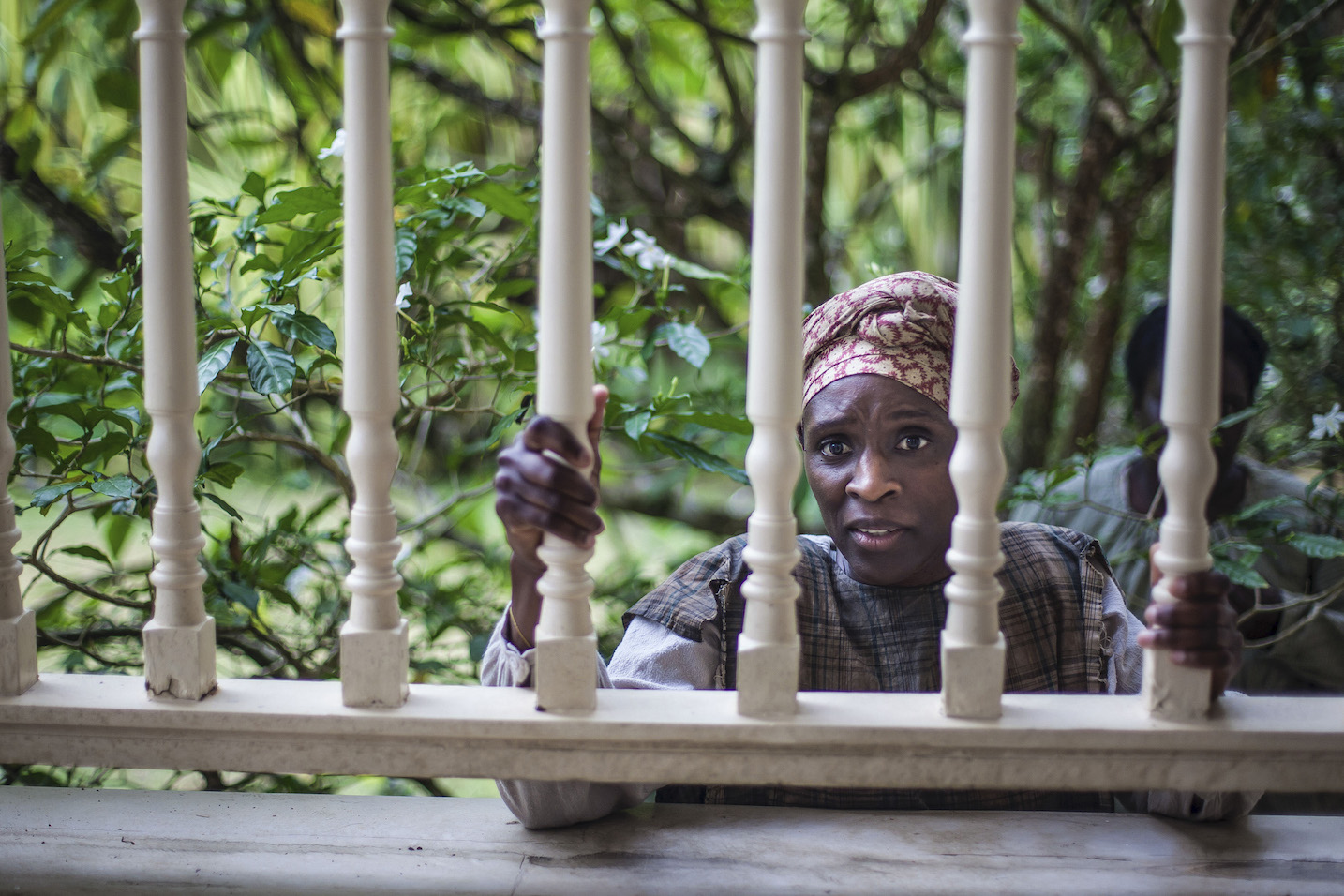 As time passes, July graduates to the position of Caroline's lady's maid. Though she's far from a model obedient servant, the young woman has no fear she'll be sent to work in the fields since, even after all these years, her mistress remains a lonely, friendless widow. "Marguerite" is her only companion.
As Christmas approaches, Caroline becomes obsessed with the idea of hosting a lavish dinner party to impress the wealthy families on the island.  The head of the house slaves, Godfrey (Sir Lenny Henry) tactfully suggests that her plans are far too extravagant for such a small number of guests.  When she doesn't get the hint, he tells her plainly that she can't afford it. Caroline lashes out in anger and, though he seems to accept this humiliation, Godfrey finds subtle ways to get back at his mistress. Covering the dining table with a soiled bed sheet rather than the fancy Irish linen Caroline expressly requested is a prime example of his quiet rebellion.
Later, John berates Caroline over her plans to throw a party during the plantation's busiest season with money they don't have. Meanwhile, all around them, field slaves are being brutally whipped while a wide-eyed July tries to keep her mistress under the shade of her parasol.
The holiday party proceeds as planned at Amity, but dinner conversation is far from jovial. Baptist abolitionists are sowing discontent amongst the slaves which will surely spell the ruin of everyone at the table. A far more convivial shindig is underway in the slave village with music, dancing, and more than a little catty banter between July and Miss Clara, a haughty lady's maid from a neighboring plantation.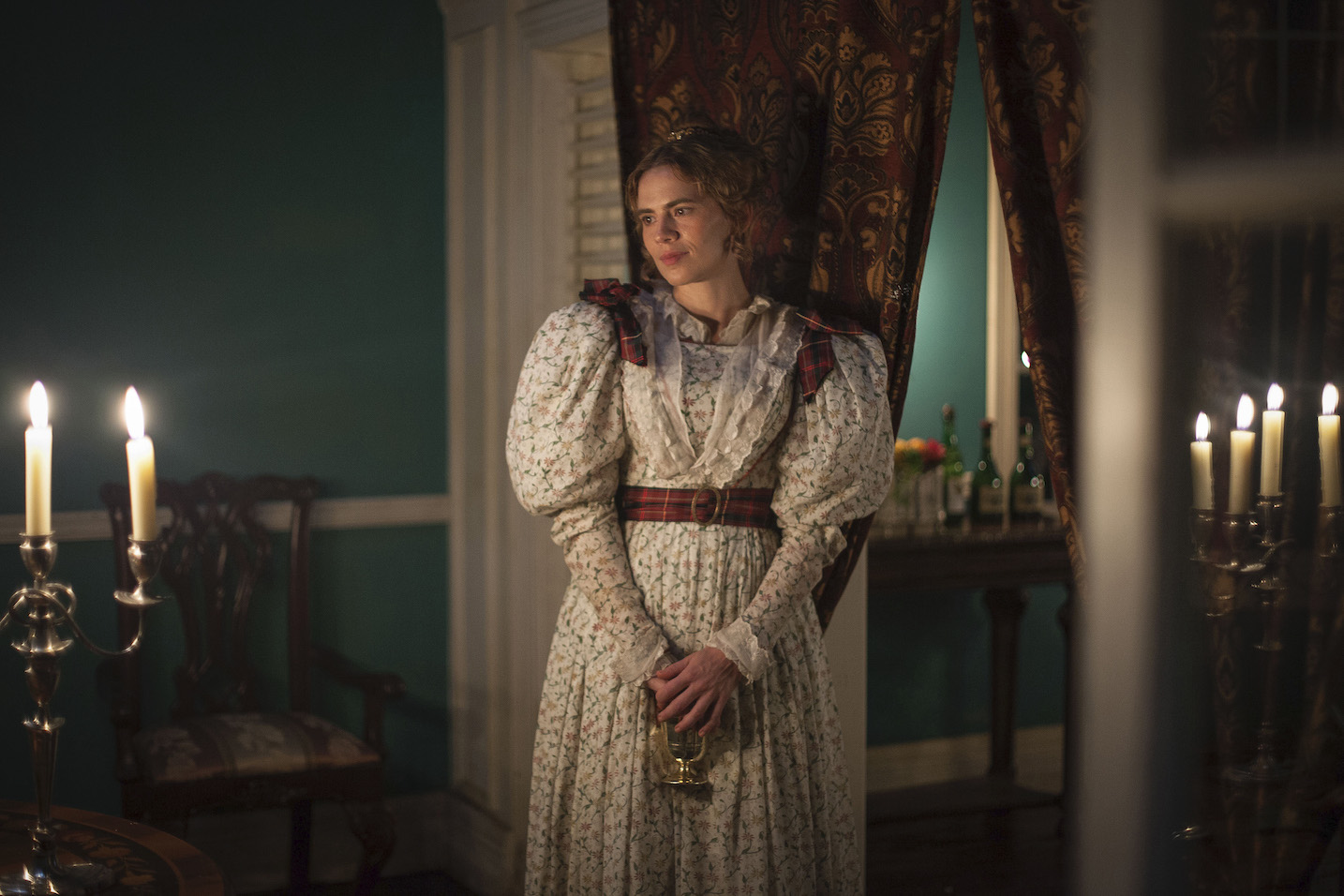 But in the end, these festivities are overshadowed by news of the Christmas Rebellion of 1831. Slaves are reportedly rising up all over the island. Soldiers arrive at the party calling on the white men to help quash the revolt. Young Mr. Nimrod (Jordan Bolger), a free black man, informs the Amity slaves that the island is ablaze and many of the white folk plan to flee Jamaica. July convinces Caroline she must leave as well since she has been abandoned by her brother. Godfrey agrees to secretly transport Caroline to town, but only if she calls July by her name and if she pays him for this dangerous task.
With the plantation master and all his overseers gone to fight and Caroline on the run, July enjoys an evening as mistress of Amity – sampling Caroline's perfume, drinking her wine, and bedding the handsome and seductive Nimrod in the master's chamber. The aged July recalls this night with a mixture of reverie and regret since the consequences of her foolish dreams proved very dire indeed.
In the morning, the family returns to the plantation. John, distraught from a murderous night and the inevitable ruin of his business, shoots himself. Nimrod is discovered under the bed by Tam, the Scotch overseer, who intends to frame him for John's death. July rescues her new lover and they escape the house for the shelter of the field slaves' village. The couple are quickly tracked down and Nimrod is executed by Tam. Just as the Scotsman (July's own father, you'll recall) is about to kill her as well, Kitty arrives and stabs him in the back with her machete. The before they can properly appreciate this emotional reunion, Kitty begs her child to run, thus sacrificing herself for her beloved July.
It also turned out that July's one night of freedom had another consequence- she gave birth nine months later to a baby boy. Unable to bear seeing him as a slave as well, July left him on the doorstep of the Baptist church, hoping fate would be kinder to him than it had to her.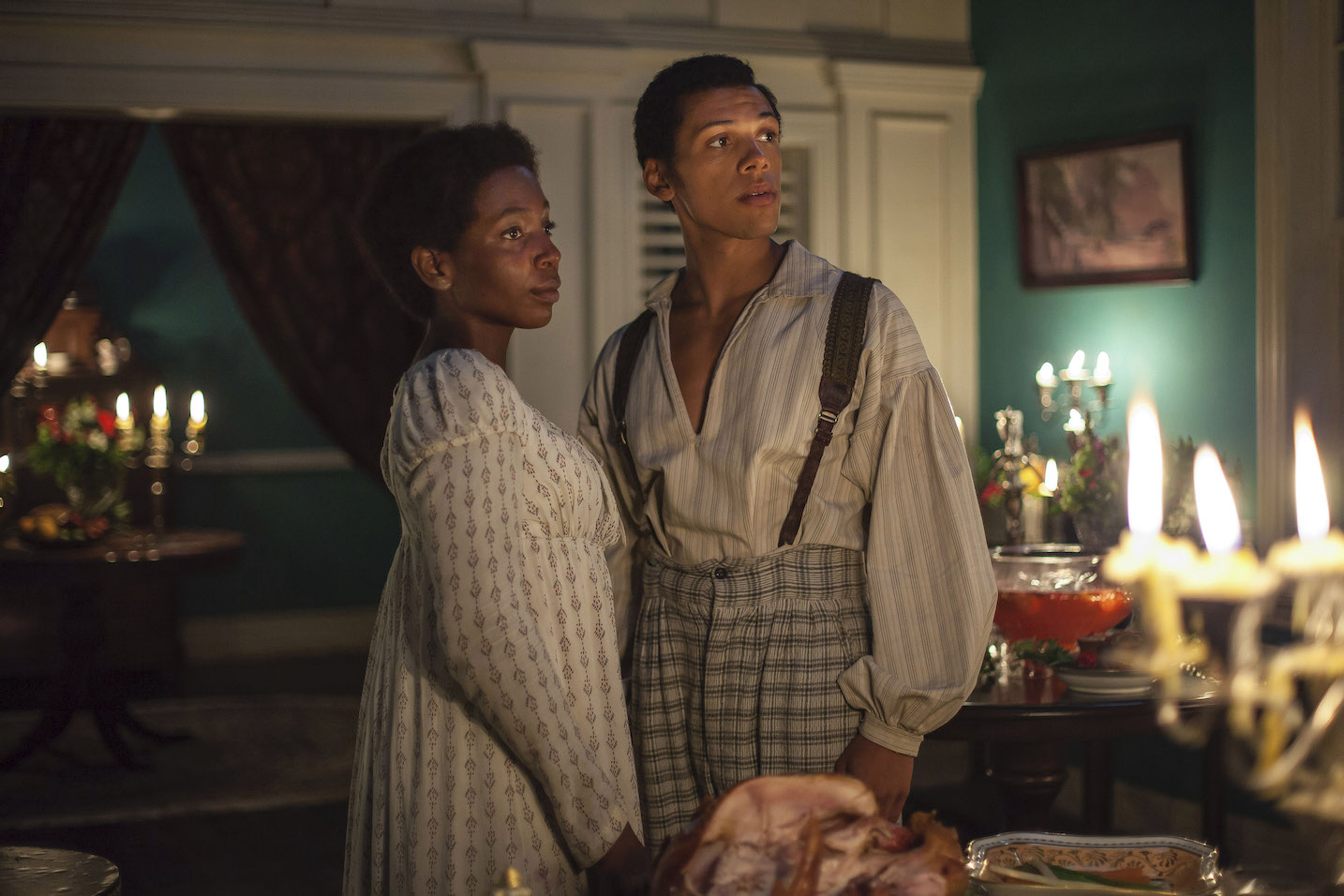 Though Caroline spared her life, July was sent into the fields for some indeterminate amount of time. That was until Caroline decided she could do without her companion no longer. July returned to her mistress's service, but this time as a housekeeper.
As time passes and uprisings continue, it is officially decreed that slavery is to be abolished throughout the British Empire. And at Amity, that new era means the coming of a new overseer with idealistic plans to move the plantation forward. But as elder July warns, this tale isn't going to be so simple.
Next week we'll see what improvements the handsome new overseer, Robert Goodwin (Jack Lowden) has up his sleeve. Until then, what did you think of this first installment? Let's discuss any aspect you wish- performances, setting, music, and of course the history of this new Masterpiece classic. 
---
By
for on January 31st, 2021
More to Love from Telly Visions