By
for on October 19th, 2013
'Last Tango in Halifax' Will Return For A Second Season; Filming on Series 2 Already Under Way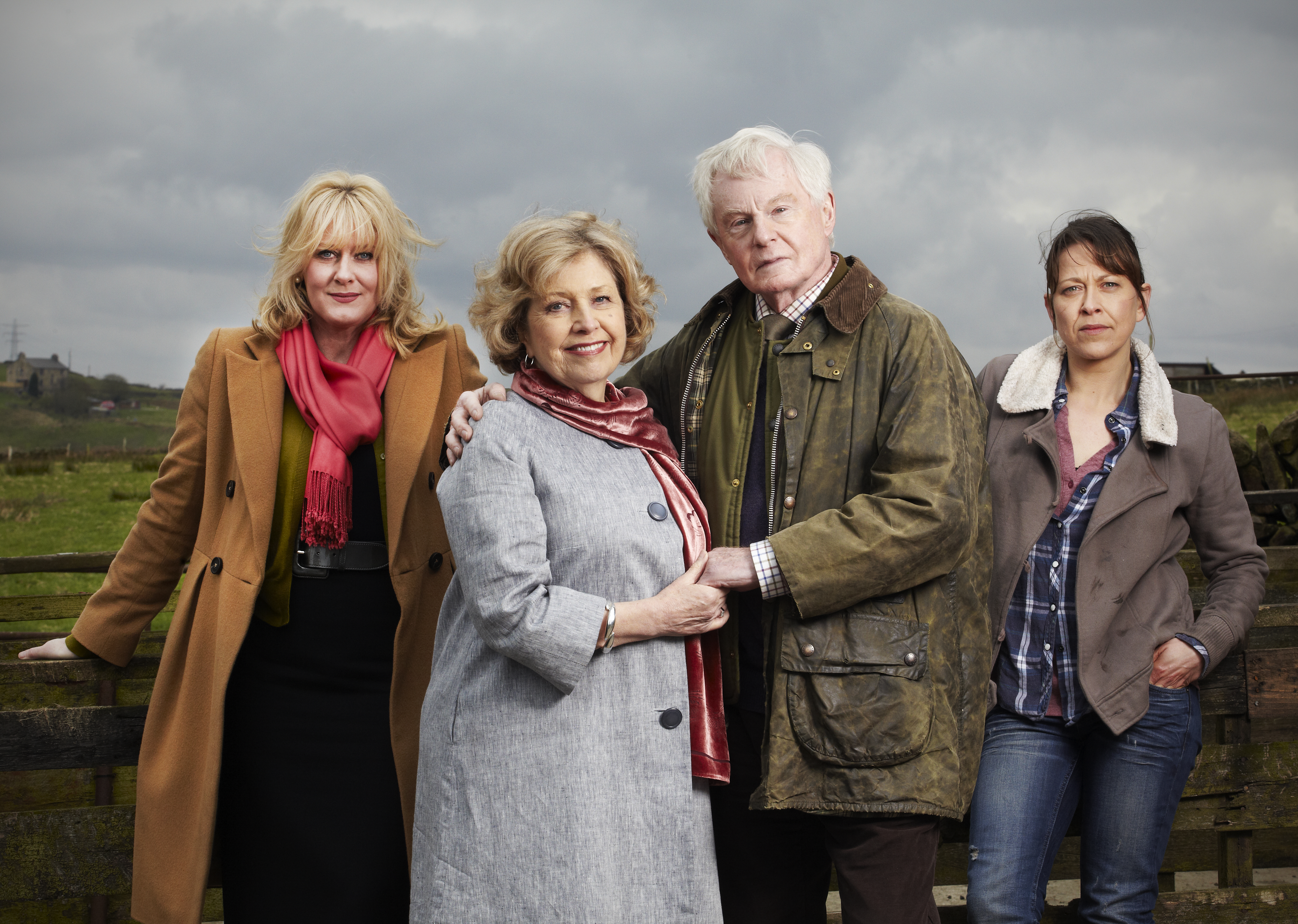 For those that enjoyed heartwarming romantic drama Last Tango in Halifax, you can look forward to spending more time with Alan, Celia and their various contentious family members next year. Halifax was renewed for a second series at the end of 2012, following its successful UK broadcast.
The series stars Sir Derek Jacobi and Anne Reid as a couple who find a second chance at love with one another, sixty years after they first met. Series 1 concluded with a cliffhanger on several fronts, as Alan suffered a serious heart attack, leaving the couple's nuptials in doubt and fans questioning whether Celia might have to go through losing the love of her life – again. 
The six-part Series 2 is expected to pick up right where we left off, dealing with the fallout from Alan's heart attack, as well as the struggles of Celia's daughter Caroline (played by Sarah Lancashire) to deal with her newfound sexuality. Alan's daughter Gillian (played by Nicola Walker) will find herself in a disastrous love triangle after cheating on her partner Robbie with Caroline's husband.     
"The second series will bring even more dramatic twists, trials and tribulations for the characters with Alan and Celia's love story continuing to be the beating heart of the series," said award-winning writer  Sally Wainwright.
It doesn't sound like she's kidding, huh?
Executive Producer Nicola Shindler said: "When we started developing Last Tango In Halifax we wanted to make a love story first and foremost. The audience instantly warmed to the simple and sincere affection between Alan and Celia, which endured despite the dramatic events that transpired around them. Series 2 promises even more ups and downs putting even the strongest bonds to the test."
Filming has been underway on Series 2 since mid-summer, with no firm transmission date set as yet on either side of the pond. You can get a quick glimpse of some new footage in the BBC's second Fall "Original British Drama" trailer, but it's not a lot to go on. More details as we know them.
Are you looking forward to Last Tango in Halifax Series 2?
---
By
for on October 19th, 2013