By
for on October 6th, 2022
The First Images from 'Lady Chatterley's Lover' Feature Emma Corrin and Jack O'Connell's Forbidden Romance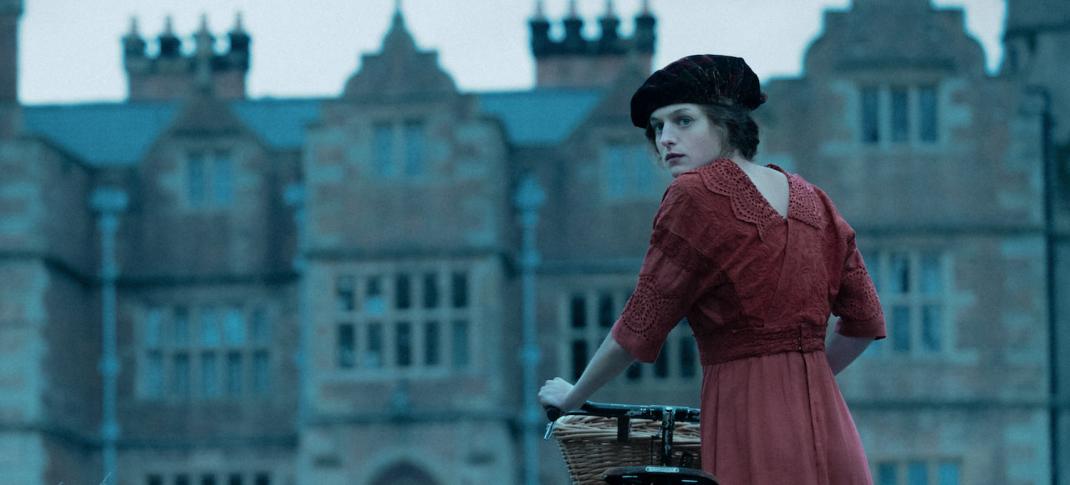 The fourth season of the period drama The Crown launched the series into the entertainment stratosphere, thanks in large part to the introduction of Lady Diana Spencer, Princess of Wales, initially played by Emma Corrin. Unfortunately, the show's habit of recasting its major stars as the story of the Royal Family moves forward in time means we only got to see a single season of Corrin's fantastic performance before Elizabeth Debicki takes over when Season 5 premieres next month. 
Not to worry though: Corrin isn't going far, and they can still be seen on Netflix this winter. Just in a very different sort of project: Playing the titular Lady Chatterley in the new feature film adaptation of D.H. Lawrence's classic (and classically scandalous) novel, Lady Chatterley's Lover. 
The streamer released its first batch of images from the project alongside its announcement that the film will debut on the service in early December. And they look great: Moody, lush, and vaguely depressed—essentially precisely what you'd expect from a Lawrence adaptation.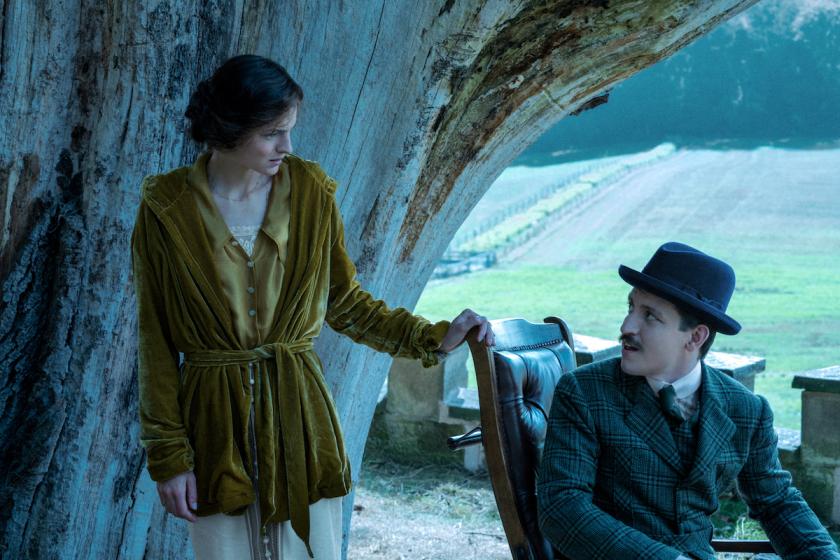 In the years following World War I, Lady Chatterley's Lover follows the story of Constance Chatterley, a baronet's wife who finds herself less than happy with her life with her husband, Sir Clifford, who has returned from the war paralyzed from the waist down. Her electric connection with dreamy gamekeeper Oliver Mellors leads to a torrid affair, one made all the more scandalous by the fact that, as her employee, he's of a distinctly different class than she is. 
The novel was quite controversial when it was first published. Its explicit sexual scenes caused it to be banned for obscenity in several countries, including the United States, Canada, Australia, and Japan.
An unexpurgated edition—an unabridged edition that didn't have the racy bits cut out—was not published openly in the United Kingdom until 1960, immediately after which it became a watershed subject obscenity trial against the publisher Penguin Books. (Penguin won the case, and the book sold three million copies immediately.)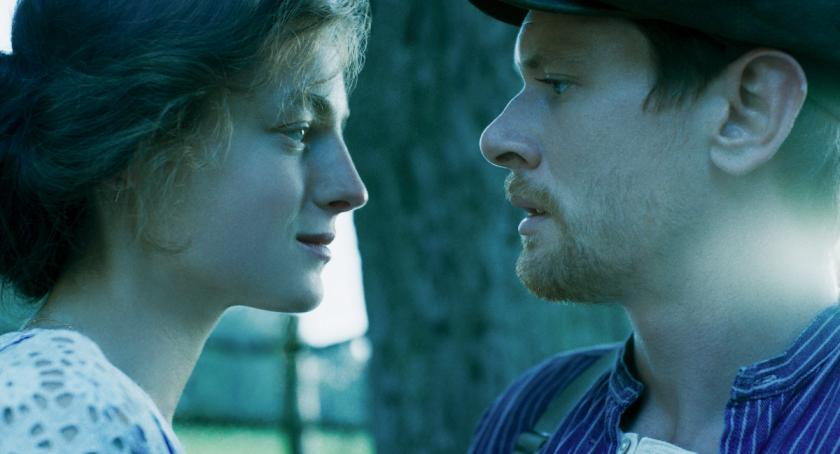 The film's logline reads as follows.
Based on the classic D.H. Lawrence novel, a story well ahead of its time, we follow the life of Lady Chatterley, a woman born to a life of wealth and privilege, who soon finds herself married to a man that she eventually falls out of love with. Lady Chatterley engages in a torrid affair with a gamekeeper on their English estate, discovering more desire and intimacy than she thought possible. When she realizes that she has fallen heart and soul, she breaks all traditions of the day and seeks happiness with the man she loves.
Other notable cast members include Ella Hunt (Dickinson) as Constance's confidant Mrs. Flint and Faye Marsay (McMafia) as Lady Chatterley's protective older sister, Hilda. Joely Richardson (The Sandman), who herself starred as Constance Chatterley in the 1993 adaptation of the novel opposite Sean Bean (Game of Thrones) here plays Clifford's devoted nurse, Mrs. Bolton. 
Lady Chatterley's Lover will have a limited release in U.S. theaters beginning Friday, November 23 before arriving on Netflix two weeks later, on Friday, December 2. 
---
By
for on October 6th, 2022
More to Love from Telly Visions