By
for on July 25th, 2018
Know Your GBBS History: Pudding Week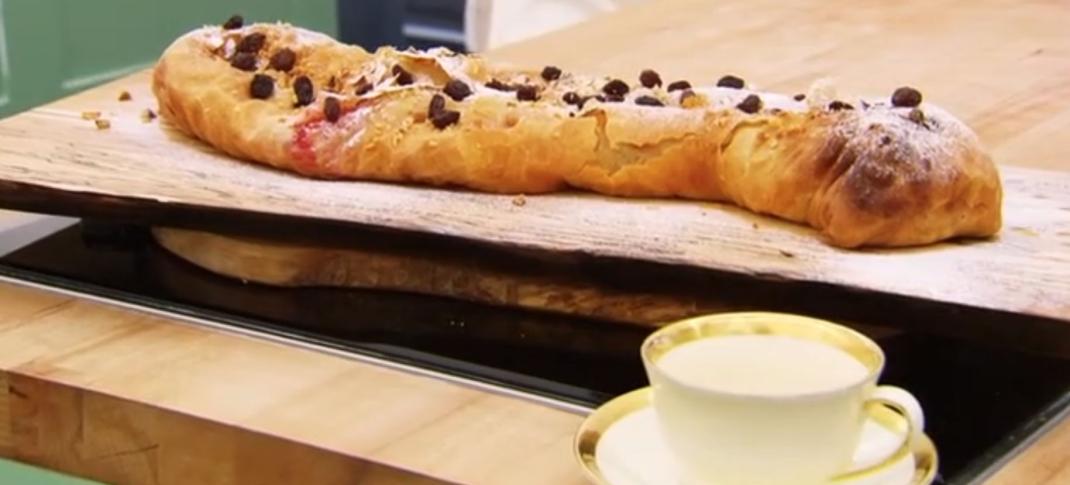 ​Our latest series runs down the truth behind the popular bakes featured on The Great British Baking Show. This week: Puddings!
Puddings
Pudding is a British slang word for desserts of any kind. Like the "Dessert" category, this is a bit of a catch-all for stuff that doesn't go anywhere else. It was only a category week in the very first version of the show and in this season, as having both it and a "Dessert" week was a bit redundant.
Sponge Puddings
The "Sponge pudding" is also known as the "steamed pudding." It was the first "pudding' to be sweet. Up until the introduction of the pudding cloth and steamed pudding in the 18th century, "pudding" actually referred to a savory sausage dish. (In fact, the word is a bastardization of the Latin word botellus, meaning sausage.)
The treacle sponge pudding is the most famous from the time period, which evolved into the sticky toffee pudding, which is probably the most famous modern British variant. The tendency towards sweet puddings being stuff made from sweet milk pottages is why the word "pudding" in North America is used to refer to a kind of custard. 
Queen of Puddings
A very specific pudding variation, the "Queen of Puddings" is defined as "baked, breadcrumb-thickened mixture, spread with jam and topped with meringue." The very first version dates back to 1699, in a book called The Closet of Sir Kenelm Digby Knight Opened, but the name is actually from the 1840s when the dessert was dubbed in honor of Queen Victoria.
The New York Public Library has an almost exact version of the modern recipe in an undated book assumed to be from the early 1900s. But the pudding rose to the height of its popularity post-World War II, when the modern kitchen was equipped for making such an impressive looking creation easily.
Strudels
Perhaps one of the most famous German pastries, the name strudel comes from the German word for "whirlpool", as the rolled version of the layered and filled pastry "looks like the inside of a whirlpool." The oldest known variation of the recipe dates back to 1696 in a handwritten cookbook at the Wienbibliothek im Rathaus.
The dessert is nowadays associated closest with Austria, but when it first came to prominence it was popular throughout the entire Habsburg Empire. The Viennese version, however, is the one that became most well known outside of the Austro-Hungarian empire, with its delicate, thinner layers of dough. The most traditional version is the apple strudel, which is the national dish of Austria. (It's also the national dessert of Texas.)
Next week: Sweet Doughs!
---
By
for on July 25th, 2018
More to Love from Telly Visions