By
for on August 14th, 2018
Know Your GBBS History: Pâtisserie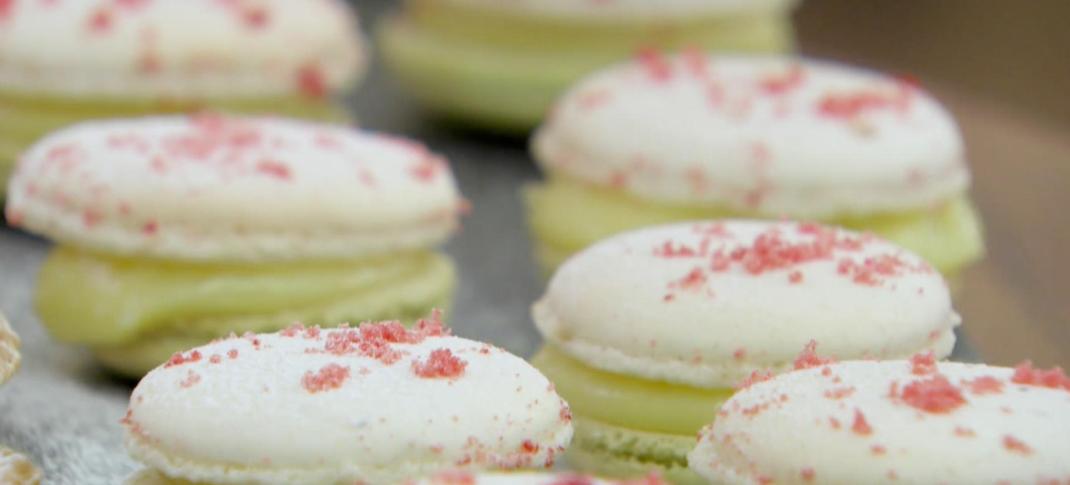 ​Our latest series runs down the truth behind the popular bakes featured on The Great British Baking Show. This week: The Pâtisserie Semi-Final!
Pâtisserie (Semi-Final)
The word "pâtisserie" is French for "Bakeshop." This round is all French pastry all the time, and it is always one of the final rounds in the show. Series 6, for instance, didn't have it as the semi-final, but it was one round prior because this is not a challenge for the faint of heart. The sole exceptions where this round did not appear at all were the very first season, where the final was merely "Pastry" and more UK-oriented, and Season 4, which referred to this round as "French Pastry" instead of the fancier term. 
Petits Fours
The word "Petits Fours" actually translates as "small oven." In the 18th and 19th centuries, most French bakeries had massive brick ovens which took hours to cool down. So after making the daily bread, bakers would use small areas of the brick ovens with residual heat to make "small oven" pastries.
Petits Fours are divided into three categories Glacé ("glazed"), which are the iced or decorated tiny cakes, Sec ("dry"), which are dainty biscuits and puff pastries and Salé ("salted") which are savory bite-sized appetizers. hence the request by the judges for three samples.
Fraisier Cake
A Fraisier Cake comes from the French word "fraise," meaning "strawberry." Made from a genoise sponge, this is not actually a cake but a gâteau, which "denotes a structure made up of various fruit and/or cream layers, all supported by thin layers of sponge." It was first invented in France in the late 1800s and is a staple of fine French baking today.
Today the Fraisier is considered the "traditional" birthday cake in France. It's perfect for something like the Technical challenge because each of the layers (crème mousseline, marzipan, genoise, etc) are each difficult on their own, let alone all for one fruitcake.
Choux Pastry Gateau
Choux Pastry is one of The Great British Baking Show's favorite final challenges. The pâte à choux dough was rumored to be invented in 1540 by Pantarelli, baker to the famous de' Medici family. Supposedly he called it pâte à Pantanelli, but the name was then changed to pâte à popelin, as the dough was used to make little round cakes that looked like breasts. In the 18th century, a famous baker by the name of Avice evolved the recipe into choux buns. 
The most famous choux pastry cake is the Gâteau Saint Honoré, which is said to hail from the late 18th century, appearing not long after the invention of choux buns. Named for Saint Honoré, the patron of the French patissiers, it's a mixture of full puff and choux pastry and filled with pastry cream. 
Next week: The Fanciest of Finals
---
By
for on August 14th, 2018
More to Love from Telly Visions