By
for on June 1st, 2022
'The Jubilee Pudding' & 'Platinum Party at the Palace' To Broadcast Stateside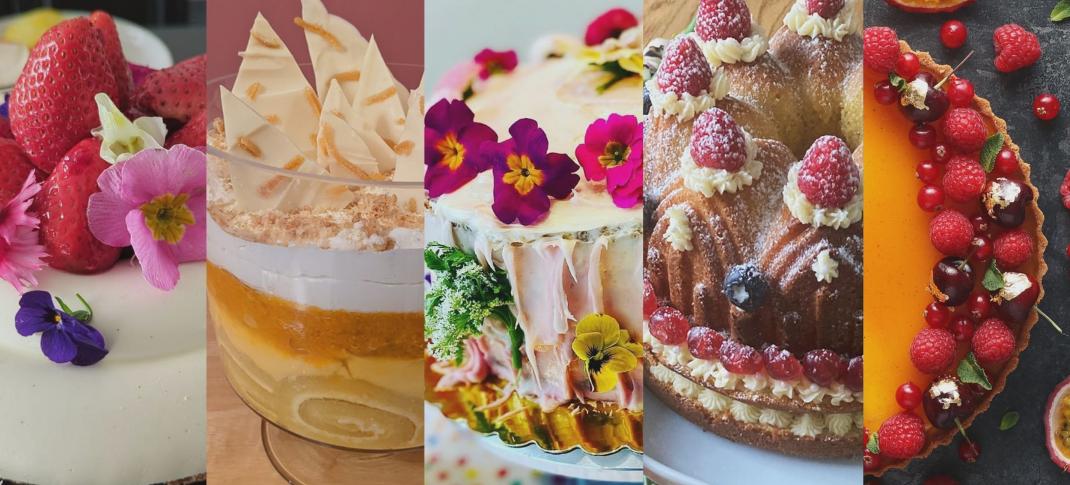 The official beginning for the Queen's Platinum Jubliee starts on Thursday, June 2, and runs through June 5, a rare extra long bank holiday to celebrate one of the longest reigns in modern history. Queen Elizabeth II may last a couple more years and beat out Louis XIV of France (whose 72 years, 110 days still stands as champion, Liz II has only done 70 years and change as of this writing). However, this is probably the last major milestone of her reign (and the Second Elizabethan Era, as this will be called once she leaves us). The U.K. is going all out to celebrate.
So far, anglophiles have been able to watch The Queen's Platinum Jubliee Celebration and The RHS Chelsea Flower Show specials to honor the Queen on BritBox. The streaming service's exclusive rights to EastEnders means the EastEnders Jubliee special will wind up there too. (The Repair Shop, which is currently coming over in seasonal batches to Discovery+, will probably eventually include the Jubilee special, but probably not for a while yet.) But for Jubilee Weekend proper, the two major titles will be broadcast on linear and streaming, on PBS and ABC.
PBS and Passport will air and stream The Jubilee Pudding: 70 Years in the Baking, a Great British Baking Show type competition, where five bakers compete in a one-hour special to create the official dessert for Jubilee Weekend, judged by former Great British Baking Show judge Mary Berry, winner Rahul Madul, plus Monica Galetti, Jane Dunn, Matt Adlard, and Regula Ysewijn. The special aired on the BBC back on May 12; it will air on PBS on June 5 but be available streaming from June 1. Though it may feel like a modern reality competition, these U.K.-wide baking and cooking contests to make official dishes for major milestones are one with a long and storied history, with dishes like the Victoria Sponge and Coronation Chicken.
The other significant special, The Queen's Platinum Jubilee Concert: Platinum Party At The Palace, will debut on ABC and then stream on Hulu. The Platinum Party is the headline event of the weekend. The lineup includes Queen + Adam Lambert as the opening act, Alicia Keys, Hans Zimmer, Ella Eyre, Craig David, Mabel, Elbow, George Ezra, DuK.ran Duran, Andrea Bocelli, Mimi Webb, Jax Jones, Celeste, Nile Rodgers, Sigala, Diversity, and Eurovision 2022 first runner-up Sam Ryder, with Diana Ross closing the concert in her first U.K live performance in 15 years. There will also be a prerecorded performance from Sir Elton John.
Kirsty Young and Roman Kemp will host the concert live in front of Buckingham Palace, with appearances by Sir David Attenborough, Emma Raducanu, David Beckham, Stephen Fry, Dame Julie Andrews, The Royal Ballet, and Ellie Simmonds. All told, the concert is scheduled to run two and a half hours but will probably run three. ABC will be editing it down to fit into an hour-long special (with commercials) which will air after the concert ends in the U.K. on June 4. The special will then stream on Hulu starting the next day.
The Queen's Platinum Jubilee Concert: Platinum Party At The Palace one-hour special airs on ABC at 8 p.m. on Saturday, June 4, and streams beginning Sunday, June 5, at 3:01 a.m. ET on Hulu. The Jubilee Pudding: 70 Years in the Baking streams on Passport starting Wednesday, June 1, and airs on local PBS stations at 8 p.m. ET on Sunday, June 5. As always, check your local listings.
---
By
for on June 1st, 2022
More to Love from Telly Visions