By
for on November 9th, 2014
Johnny Worricker Returns: Is He the Consummate British Spy?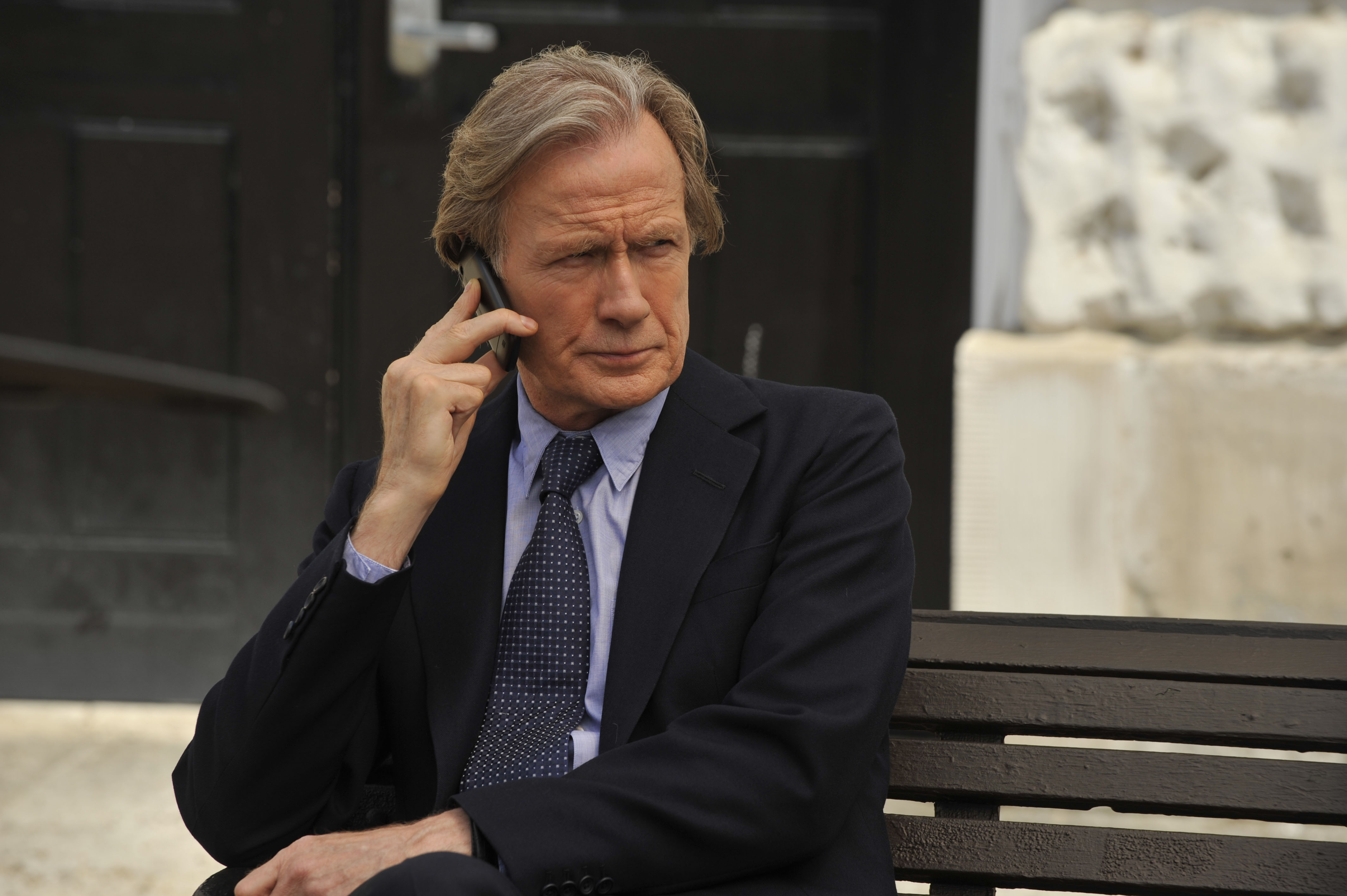 After a considerable break, PBS'
Masterpiece Contemporary
is bringing British intelligence officer Johnny Worricker back to finish his story. You may remember the 2011 political thriller
Page Eight
from a few years back.  If not, let me refresh your memory.
Bill Nighty starred as Johnny Worricker, an MI-5 agent, now retired from the field and working as intelligence analyst. As the story begins, he is given a file by his boss and best friend Benedict Baron (Michael Gambon).  This dossier contains very damning information regarding Prime Minister Beasley (Ralph Fiennes) and his collusion with the American government's operation of secret torture camps. Dear old Ben dies and Worricker spends the rest of this adventure falling back into spy mode, staying one step ahead of the British intelligence community until he has proof that the source of the aforementioned report can be trusted. In the end his refusal to return the file and keep quiet means Johnny's career is over and he is forced to flee the country.
And this is where the story picks up this next installment of the Johnny Worricker Trilogy entitled Turks & Caicos (which just so happens to be the group of British islands where our hero has chosen to hide out). While lying low under the assumed name, Tom Eliot, Johnny encounters a CIA operative, Curtis Pelissier (Christopher Walken). Pelissier recognizes the British agent and, knowing his status as the UK's most wanted blackmails him into helping with a sting operation. Worricker decides to go along with his American peer if he will allow him 24 hours to escape the island after the job is done.
The lesson here; never trust a spy.
The final chapter, Salting the Battlefield, follows Worricker as he goes on the run across Europe with a former agent and love interest Margot Tyrrell (Helena Bonham Carter) in tow. When he realizes his daughter Julianne (Felicity Jones) has become a pawn in the game to snare him, Worricker must come up with a way to come home and end the cat and mouse game the Prime Minister is playing with him. 
I found the trilogy to be quite good and it improved with each episode so if you felt Page Eight was a bit slow, you might want to give the rest of the series a try. Turks and Caicos airs this Sunday, November 9 at 9pm ET and Salting the Battlefield will be broadcast the following Sunday, November 16 at 9pm.
While watching this series, I started to reflect on the British spy genre and if Worricker, in fact, fits the stereotypes. Let's examine a few and see.
Is he as suave as James Bond?        
Yes, in fact he is in a quiet less misogynistic way. Between the three installments Worricker woos no fewer than five women who are all noticeably younger than he is. In fact, Johnny doesn't seem to make any effort at all.  The ladies are enthralled by his kind face, his polite demeanor and his love of art and jazz. Ha! They sense he is a mysterious man who leads a dangerous life and they are drawn to him like the proverbial moth to a flame.
Does his job affect his personal life?
Like many of the agents in the long-running spy drama Spooks (aka MI-5) Worricker also has complicated relationship issues. Imagine not being able to talk about your work or whereabouts with your loved ones like Agent Tom Quinn (Matthew Macfayden) or putting your family in harm's way solely based on what you do for a living, such as the kidnapping and murder of the wife of Agent Adam Carter (Rupert Penry-Jones).
While not quite as drastic as those examples from MI-5's section D, working for the Services has created numerous irreparable fractures in his Johnny's domestic life. He mentions having been married multiple times; however, it is his rocky relationship with his grown daughter, Julianne, which haunts him the most. In a career where the job must always come first, it's no wonder family suffers.
Does Worricker have lots of cool gadgets and cars like The Avengers' John Steed?
I'm afraid not. Though Johnny is a pretty sharp dresser, there is no sword sheathed in his umbrella, nor does he have a bowler hat that can stop a speeding bullet. He abandons his nice but not very flashy car in Cambridge when he decides to become a fugitive. In fact, not once does Worricker even appear to possess a gun. His greatest weapon seems to be his extensive knowledge about how to stay under the radar – use cash at all times, constantly change your cell phone memory cards and generally stay off the grid. So much for the glamorous, bon vivant life of a spy!
So which British spy is Johnny Worricker most like?
I believe Worricker compares most similarly to George Smiley of the John Le Carre novels and the mini-series and film Tinker Tailor Soldier Spy. They are thinking spies, not physical ones. Both are intelligent, perceptive and have keen insight into the human psyche. They get people to talk by gaining their confidence. Several times Johnny must make a decision about who to trust and usually guesses right by laying the groundwork through loyalty and empathy with the person. Worricker and Smiley are decent men who are fired or retired numerous times but can't seem to leave the job behind.
I reckon Johnny Worricker is a more realistic representation of people working in the security services these days, particularly with counter-terrorism being one of the world's biggest concerns. He doesn't take part in car chases or hand –to -hand combat, but his talents are vital and impressive all the same.
As always please share your thoughts in the comments section. Tell us about your favorite international men (or women) of mystery. Or chat with us about your opinions on the Worricker Trilogy.
---
By
for on November 9th, 2014
More to Love from Telly Visions