By
for on May 5th, 2020
Jodie Comer, Martin Freeman and More to Headline 'Talking Heads' Remake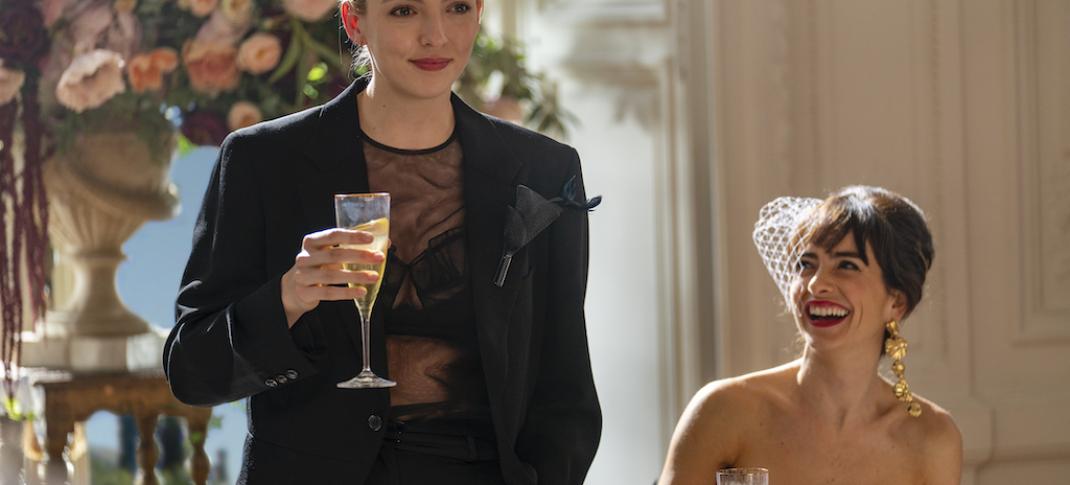 As the entertainment world struggles to figure out what the new normal is during the coronavirus pandemic, the BBC greenlights a remake of Alan Bennett's famous series of Talking Heads monologues with an all-star cast.
As you might have guessed from the title, the show is pretty much what it says on the tin - a series of 40-minute monologues featuring a single actor and based on a variety of recurring themes, such as death, illness, guilt and isolation. The original Talking Heads series first aired on BBC Television in 1988 and 1998. Ten of the original pieces will be remade for this outing, with the addition of two new ones written by Bennett himself last year.
And, wow, this cast. 
Talking Heads will feature an honest-to-goodness murder's row of talent with everyone from kKilling Eve Jodie Comer to Sherlock's Martin Freeman to The Crown's Imelda Staunton involved. Also said to be taking part: Belgravia's Tamsin Greig, Last Tango in Halfiax's Sarah Lancashire, World on Fire's Lesley Manville, Downton Abbey's Harriet Walter, and more. 
Comer will star in "Her Big Chance," a monologue about an aspiring actress who takes on a role that's not exactly what she bargained for. Dame Julie Walters starred in the original version from 1988. Freeman will perform "A Chip in the Sugar," the story of a middle-aged man who lives with his mother and resents the new romantic relationship in her life. Bennett himself performed this one in 1988. 
The full list of monologues being remade - along with the two new installments - are as follows. 
Jodie Comer in "Her Big Chance" (1988), directed by Josie Rourke
Monica Dolan in "The Shrine" (2019), directed by Nicholas Hytner
Martin Freeman in "A Chip In The Sugar" (1988), directed by Jeremy Herrin
Tamsin Greig in "Nights In The Garden of Spain" (1998), directed by Marianne Elliott
Sarah Lancashire in "An Ordinary Woman" (2019), directed by Nicholas Hytner
Lesley Manville in "Bed Among The Lentils" (1988), directed by Nicholas Hytner
Lucian Msamati in "Playing Sandwiches" (1998), directed by Jeremy Herrin
Maxine Peake in "Miss Fozzard Finds Her Feet" (1988), directed by Sarah Frankcom
Rochenda Sandall in "The Outside Dog" (1998), directed by Nadia Fall
Kristin Scott Thomas in "The Hand Of God" (1998), directed by Jonathan Kent
Imelda Staunton in "A Lady Of Letters" (1988), directed by Jonathan Kent
Harriet Walter in "Soldiering On" (1988), directed by Marianne Elliott
"In such difficult circumstances, that the BBC should choose to remount both series of Talking Heads, and produce two entirely new ones, is a comfort and a huge compliment," Bennett said in a statement. "I hope a new generation of actors will get and give as much pleasure as we did 20 and 30 years ago."
Talking Heads will be produced by London Theatre Company for BBC One, and overseen by Bennett's long-time collaborator Sir Nicholas Hytner. "It is a wonderful bonus that two of the 2020 Talking Heads are totally new, written only a short time before the current crisis began," he said in a statement.
"Everyone involved has been working in an unprecedented way, rigorously observing social distancing, entirely rethinking ways of filmmaking that until a few weeks ago seemed routine. The shoot will never bring any of us within touching distance of each other, but I hope that in every other way it will reach out and touch millions of viewers. We are all of us beyond grateful to the BBC for setting us this challenge."
Filming is taking place in the BBC Elstree Studios, using existing sets and "following the the latest government guidelines on Covid-19 to ensure that the series is made safely and responsibly." The singular nature of these pieces means that the actors will never need to interact with one another, and prodution will use a scaled down crew. 
The BBC says that the monologues will premiere in the U.K. over the coming months. No word on whether we might eventually see the set in the U.S. (A few of the originals did air on PBS back in the day, so there's some precedence for this.) Yet, given the level of talent involved, it seems unlikely that we won't get to see them in some capacity. Keep your fingers crossed! 
---
By
for on May 5th, 2020
More to Love from Telly Visions