By
for on June 5th, 2022
James Norton & Gemma Arterton's 'Freegard' Coming to AMC+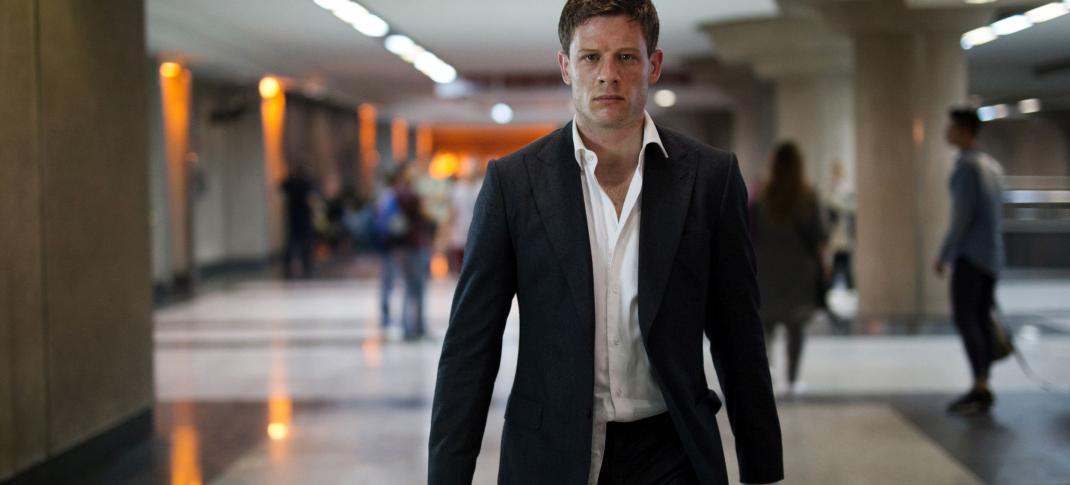 Netflix's recent wave of successful true crime documentaries and docu-series—covering topics both serious and off-the-wall—has inspired a wave of true crime dramatizations on other networks and streaming platforms. Netflix does Tiger King, and Peacock does Joe vs. Carole; Netflix does The Staircase as a documentary, and HBO does The Staircase starring Colin Firth. The latest in the twinning effect of documentary/dramatization focuses on the real-life case of Robert Hendy-Freegard, the British conman/impostor who masqueraded as an MI5 agent for two decades, from 1992 to 2012.
Netflix's documentary on the subject arrived earlier this year. The Puppet Master: Hunting the Ultimate Conman was a three-part series that debuted in January in both the U.K. and the U.S. on the streaming service, tracing Freegard's victims from the early 1990s to his arrest in 2002 and how he managed to continue his manipulations for another decade despite the authorities. Meanwhile, Rabbit Track Pictures, Night Train Media, and The Development Partnership have banded together to make Freegard, a feature film dramatization of the same story, but focusing more explicitly on the woman who brought him to justice. The movie has been snapped up by AMC+ for its IFC Films channel and will debut as both a theatrical and a streaming release later this summer.
The movie stars James Norton (Grantchester) as the titular conman. It's another significant antagonist role for the actor who has been focusing on playing these types of characters, from Tommy Lee Royce in Happy Vally to Hugo Swan in The Nevers. (Perhaps playing a hot vicar for too long will do that to a person.) He's co-starring with Gemma Arterton (Black Narcissus), who plays Alice Archer, the woman on a mission to bring Freegard to justice. The project was adapted from Michael Bronner's magazine article Chasing Agent Freegard.
Here is the film's logline:
The project is inspired by the chilling true story of conman Robert Freegard and Alice Archer, the woman who brought him down. A master manipulator, Freegard kidnapped countless victims, convincing them he was undercover MI5. A tale of lies, loyalty, gaslighting, fear, hope, and the investigation and high-stakes manhunt, which saved the life of Freegard's final victim.
Norton and Arterton are also joined by co-stars Shazad Latif (The Pursuit of Love), Marisa Abela (COBRA), Edwina Findley (Treme), Sarah Goldberg (The Dark Knight Rises), Jimmy Akingbola (Ted Lasso), and Julian Barratt (The Great). The project was written and directed by The Salisbury Poisonings' Adam Patterson and Declan Lawn.
IFC Films will give Freegard a limited release in theaters before making the film available via PVOD, and AMC+ will have exclusive streaming rights for SVOD. The film does not yet have a firm release date beyond "Summer 2022," but it seems likely at this point it won't be arriving until at least late July, if not August.
---
By
for on June 5th, 2022
More to Love from Telly Visions