By
for on November 20th, 2011
ITV Commissions Final Five Poirot Films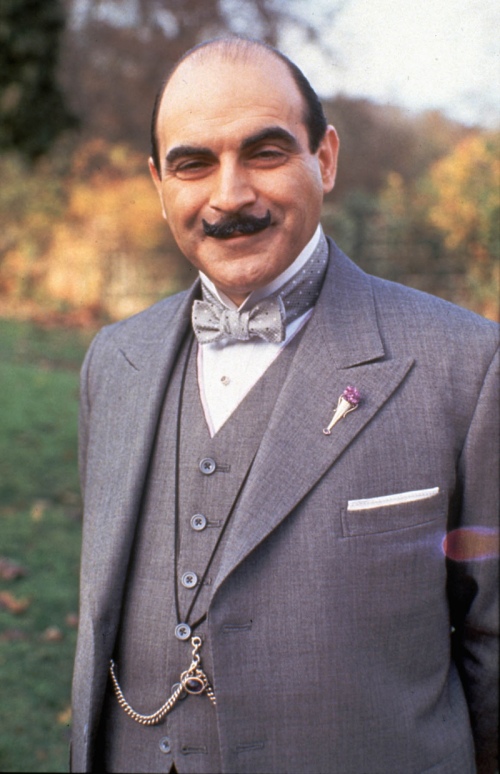 Heads-up for our mystery fans! UK network
ITV has commissioned adaptations of five new feature-length Poirot films
, slated to go into production in 2012.
David Suchet will reprise the role of Hercule Poirot, and achieve his stated "life's ambition" of filming the entirety of Agatha Christie's Poirot canon. Suchet has been playing Poirot for over twenty years, so this is a rather impressive achievement, if you ask me.
The five new adaptations will include Labours of Hercules, Dead Man's Folly, The Big Four, Elephants Can Remember, and Poirot's final mystery, Curtain.
According to the lovely folks at AgathaChristie.com, Curtain is the Belgian detective's last case, in which an arthritic and immobilized Poirot calls on his old friend Captain Hastings for assistance as they return to the scene of their first case, Styles Court, to try to prevent an imminent murder.
"Poirot is without doubt one of fiction's finest detectives and we're thrilled to welcome him back to ITV1 with his refined approach to crime-fighting, "said ITV's director of drama commissioning Laura Mackie.  "We're equally delighted that David has agreed to play him in the final Poirot films for the ITV1 audience and immensely privileged to be producing Curtain."
No word yet, obviously, on when we might expect to see these adaptations here in America, especially with filming not happening for some time yet. But we'll keep you posted!
---
By
for on November 20th, 2011
More to Love from Telly Visions