By
for on February 23rd, 2021
'The Irregulars' Looks To Be A Most Irregular Sherlock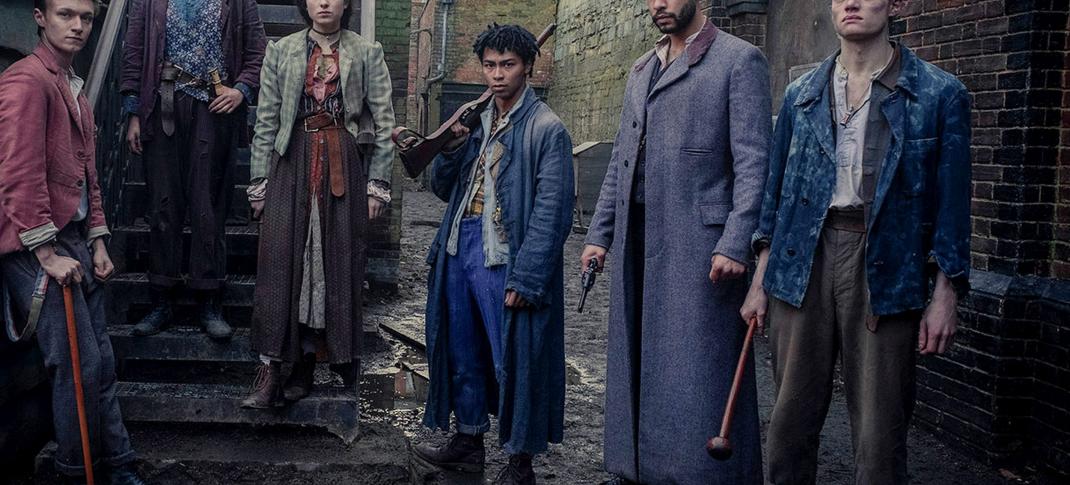 It's been over 120 years since Sir Arthur Conan Doyle invented Sherlock Holmes and his constant companion and scribe, Dr. Watson, but the continuing mileage his story generates is remarkable. So is the success these endless adaptations have; from Robert Downey Jr. to Benedict Cumberbatch, there seems to be an endless appetite for the world's most famous detective. With the story out of copyright, it's also a favorite for updating. But Netflix's newest series, The Irregulars, is taking a most irregular angle on it if the brand new trailer is anything to go by.
Last year, Netflix hit a goldmine with Enola Holmes, a film based on the middle-grade fictional novel about Sherlock's heretofore unmentioned little sister. The adaptation, starring Millie Bobby Brown as the titular character, Henry Cavill as her famous brother, and Helena Bonham Carter as their missing mother, was a buzzy hit on streaming. Now Netflix returns to the well with a new variation on the theme, this one turning the spotlight on The Baker Street Irregulars, who, in the original novels and short stories, were a small part of Holmes' arsenal, a group of young male street urchins who are his eyes and ears network.
In Netflix's new eight-episode take on the gang, these kids, mostly homeless orphans, are the central characters. But it's not Holmes who finds and employs them. Instead, it's Dr. Watson, on behalf of his unseen friend, who drives them to solve the cases while the men take the credit. And that's not taking into account the supernatural factor that's haunting Victorian London. Check out the show's first teaser, which gives fans a look at our new cast of Irregulars who work for the mysterious Mr. Holmes.
As the trailer suggests, it's not enough to have a "Sherlock for Teens," at least not without a twist. The show's synopsis hints this series is going to be a horror genre take on the material, as well as a period piece and a Sherlock Holmes mystery, all rolled into one:
Welcome to 19th-century London, where The Irregulars - a group of misfits, work to solve supernatural crimes at the behest of Dr. Watson and his elusive partner, Sherlock Holmes. The series follows a gang of troubled street teens who are manipulated into solving crimes for the sinister Doctor Watson and his mysterious business partner, the elusive Sherlock Holmes. As the crimes take on a horrifying supernatural edge and a dark power emerges, it'll be up to the Irregulars to come together to save not only London but the entire world.
The new series stars Thaddea Graham (The Letter for the King), Darci Shaw (The Bay), Jojo Macari (Sex Education), McKell David (Black Mirror), and Harrison Osterfield (Catch-22) as the Irregulars gang. Royce Pierreson (Line of Duty), and Henry Lloyd-Hughes (Indian Summers) play Dr. Watson and Sherlock Holmes, respectively. It is not clear if this series plans to run as a limited series for Netflix or if fans should expect a second season if the first round of episodes does well.
The Irregulars premieres on Netflix with all eight installments on Friday, March 26, 2021.
---
By
for on February 23rd, 2021
More to Love from Telly Visions