By
for on March 15th, 2019
Idris Elba Turns Up the Charm For 'Turn Up Charlie'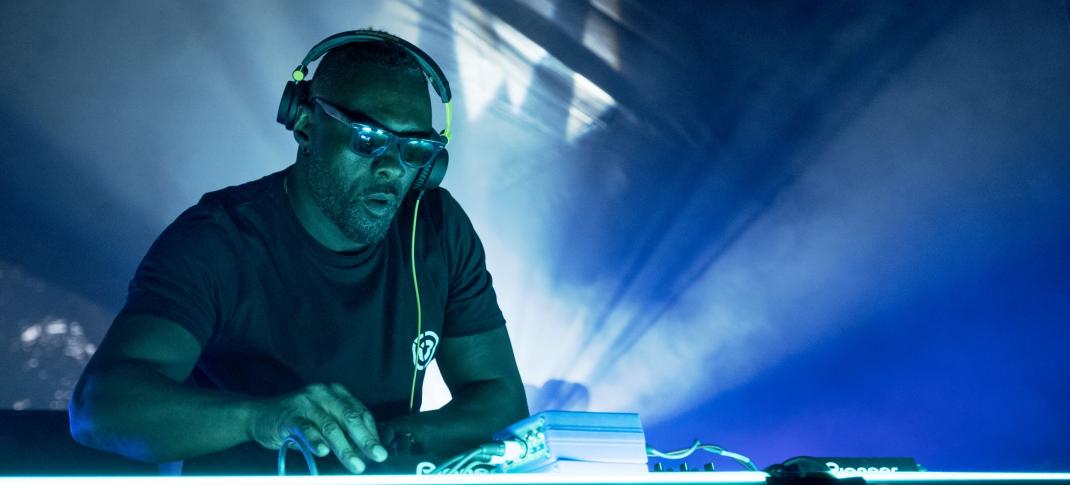 PBS viewers know Idris Elba as DCI John Luther on crime series Luther, but that's only one of the many action-hero roles Elba plays. This year he'll also be seen as the bad guy in The Fast & Furious spinoff Hobbs & Shaw, and he's in talks to come aboard the DC Extended Universe as Deadshot in The Suicide Squad. However, Elba wasn't voted People's Sexiest Man Alive in 2018 just because he's good at action. He also loves music, as evidenced by his taking a role in the upcoming movie musical Cats alongside Dame Judi Dench. (It's out at Christmas.)
Elba is also a DJ. He spent his struggling actor years spinning records to make ends meet under the name Driis. Now that he's famous and rich enough to do as he likes, Elba spins where he wants, when he wants, like at Prince Harry and Meghan Markle's wedding, or during music festival Coachella later this spring. In his newest series, Elba takes his love of two turntables and a microphone and marries them to his acting career in the odd duck of a show Turn Up Charlie, out on Netflix this weekend.
This show startled me when I sat down and watched it. It's an easy binge, as there are only eight episodes and each is 25 minutes at a push. But most series, even the British co-productions with the BBC like Bodyguard, have a level of Americanization to them, as if they know, simply by dint of streaming on Netflix, they must be aimed at a dual audience. Not this show. 
The central conceit of it sounds like it should lend itself to Americans and Brits alike. Charlie is a down on his luck DJ; a former one-hit wonder still chasing the dream, the sort of deadbeat who will definitely have your money next week, just as soon as the big-time gig he's lining up comes together. Of course, the gig will never come together, and he'll never have your money, and everyone knows it except him.  All this changes when Charlie's BBF from his school days, David (JJ Feild) moves back to London. He's now a successful American action star, and married to an ultra famous and successful DJ, Sara (Piper Perabo). They invite Charlie to come round, with him thinking it's the break he needs, only to discover they want to hire him as their "Manny," when the current one quits. Charlie finds himself paired up with their precocious 11-year-old spoiled American princess Gabrielle (Frankie Hervey), who's as out of water in London as he is babysitting. 
Sounds fine so far, right? Except, no one told Elba (who executive produced this series, wrote the scripts and the music, and stars in it) that to reach American audiences, you need American-style humor. Instead, the comedy is rocky at best, with the sort of jokes the U.K. version of The Office ran on, that intense insecure awkwardness coming out at the worst moments and always ruining everything.  If this sort of cringe comedy doesn't do it for you, there won't be much hope for laugh-out-loud moments. The rest of the series aims for a "warm glow family" comedy-style one might find on a mediocre Channel 4 sitcom. It's the kind of show you wind up leaving on in the background after the one you tuned in to watch is over. For some anglophiles, this will be fine. But most viewers, not so much.
There are a few Americanized jokes, but they all wind up with Gabrielle when she attempts to go to Public School, a sequence where Elba isn't involved. It's at least short-lived, as the show sort of senses it's at a deep loss when Elba's not on screen. In general, it collapses when he's not, as Elba's charm overrides how unlikable most of the characters are. 
Turn Up Charlie isn't a bad show by any means, just mostly a forgettable one. That's too bad because Elba's instinct to merge his music and acting could have made for a hit series on Netflix. Instead, this one will most likely fade into the endless wall of show tiles.
---
By
for on March 15th, 2019
More to Love from Telly Visions