By
for on April 25th, 2022
Hulu's Sally Rooney Adaptation 'Conversations with Friends' Sets a Release Date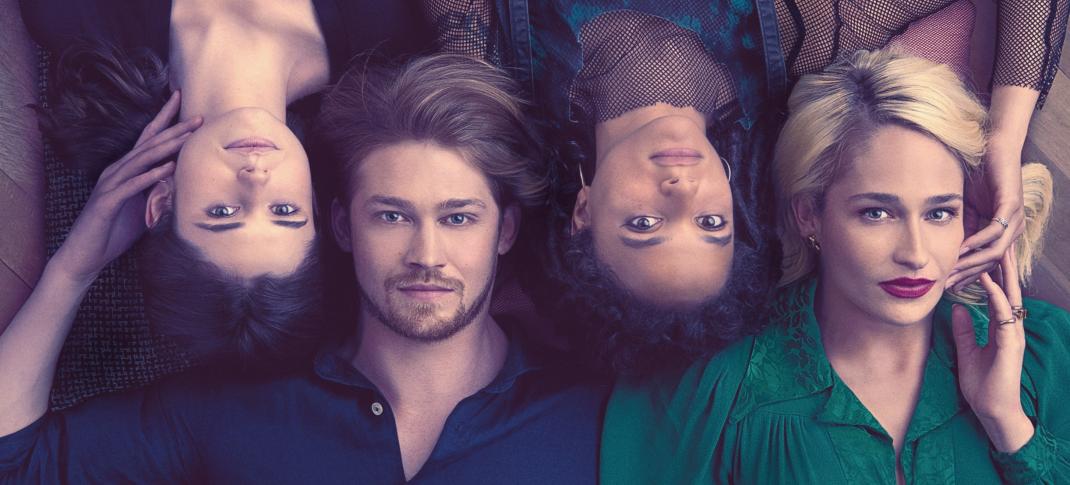 Sally Rooney's Normal People was a surprise hit for Hulu when it debuted in 2020. The series, which was a co-production between BBC Three, Ireland's RTE, and the American streaming service, was assumed to be, like most British titles on Hulu, something that would do well among a particular media set but not garner much attention outside of it. Instead, the series rocketed stars Daisy Edgar-Jones and Paul Mescal to household name status, with Primetime Emmys, Critics Choice, and TCA nominations. Since then, Hulu's next project with BBC Three and RTE, based on Rooney's other novel, Conversations with Friends, has been high on the anticipation list.
Unlike Normal People, Conversations is a four-way romance featuring an older couple and two college-aged BFFs, instead of one central romance where two people find themselves unable to give up on each other throughout high school and college. The story is told through the eyes of Frances, a 21-year-old college student who hopes to become a writer, and focuses on her coming of age point of view through the tumulous relationships that follow. But it also features her ex-girlfriend/BFF Bobbi, an older, more established writer, Melissa, and Melissa's actor-husband, Nick.
The series will focus on the nature of open relationships and how couples navigate long-term commitments; where Normal People was a one-on-one love story, this is more about how those who seek happiness, love, desire, and intimacy outside the socially constructed norms are taught to work within and how those relationships can become complicated. It also dives into the question of the relationship structures people create for themselves and when they are telling the truth about how they feel versus lying to their partners and themselves. Conversations with Friends also features a new song, "Sidelines," from Phoebe Bridgers, which debuts in the latest trailer.
Here's the series' synopsis:
Conversations with Friends follows Frances, a 21-year-old college student, as she navigates a series of relationships that force her to confront her own vulnerabilities for the first time. Frances is observant, cerebral, and sharp. Her ex-girlfriend, now best friend, Bobbi, is self-assured, outspoken, and compelling. Though they broke up three years ago, Frances and Bobbi are virtually inseparable and perform spoken word poetry together in Dublin. It's at one of their shows that they meet Melissa, an older writer who is fascinated by the pair. Bobbi and Frances start to spend time with Melissa and her husband, Nick, a handsome but reserved actor. While Melissa and Bobbi flirt with each other openly, Nick and Frances embark on an intense secret affair that is surprising to them both. Soon the affair begins to test the bond between Frances and Bobbi, forcing Frances to reconsider her sense of self and the friendship she holds so dear.
The central quartet of characters will be played by newcomer Alison Oliver as Frances, Sasha Lane (Loki) as Bobbi Connolly, Joe Alwyn (The Favourite) as Nick Conway, and Jemima Kirke (Girls) as Melissa Conway. No other cast has been announced.
Like Normal People, Conversations with Friends is a 12-episode standalone mini-series, with all episodes arriving at once on Hulu on Sunday, May 15, 2022.
---
By
for on April 25th, 2022
More to Love from Telly Visions