By
for on October 7th, 2020
Hugh Laurie Shines in the Trailer for Masterpiece Drama 'Roadkill'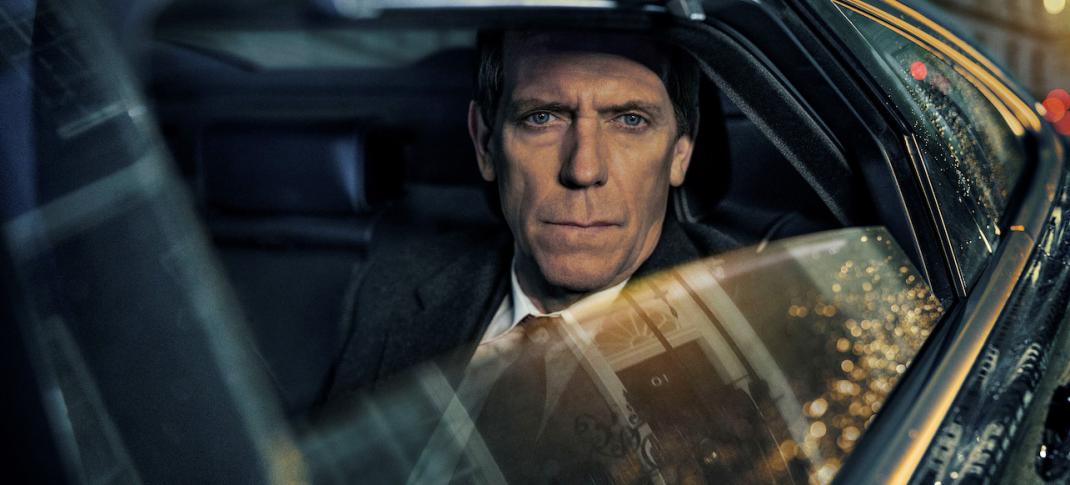 Hugh Laurie returns to television this Fall in political thriller Roadkill, playing a problematic politician out for his own advancement and convinced he can survive any scandal as long as he's willing to simply brazen it out. 
Whew. Sound familiar? According to playwright and series creator David Hare, the series isn't precisely meant to reflect any particular politician or world government at the moment, but rather the idea that politics itself is broken, having become a shameless and grasping hulk of its former self in the 21st century Yet, whether you're a U.S. or U.K. viewer, t's also extremely difficult not to draw some uncomfortable parallels with our own current governments and the mess we've all found ourselves in over the past few years, particularly the ways that the fictional Peter Laurence and some of his compatriots appear to thrive on scandal and use tools like social media to flood the zone with disinformation and mistrust. 
The clip opens with Laurie's Laurence declaring "I'm going to shake things up" before embracing his status as a "rule breaker", admitting to extramarital affairs and calling himself a man of the people. A self-made former salesman who has risen to the heights of the British government, Laurence possesses a natural gift for populism and a deft ability to navigate the tightrope of Machiavellian party politics. He's shamelessly untroubled as revelations about his personal life are laid bare. But beset by enemies who want to take him down, ambitious colleagues who want to overtake him, family and lovers who want what he can't—or won't—give, and a past that he can't outrun, will he be able to claim the ultimate political prize? And at what cost?
Watch the Masterpiece trailer for the series below
Laurie is joined by an all-star cast that includes Peaky Blinders' Helen McCrory as calculating conservative Prime Minister Dawn Ellison, Wolf Hall's Saskia Reed as Laurence's wife, and Normal People's Sarah Green and Poldark's Pip Torrens as a pair of newspaper employees fighting a libel suit over their coverage of Laurence's personal life.
Roadkill will officially premiere on Sunday, November 1. Are you planning to give it a look? Let's discuss in the comments. 
---
By
for on October 7th, 2020