By
for on March 27th, 2018
'Howards End' to Premiere on Starz in April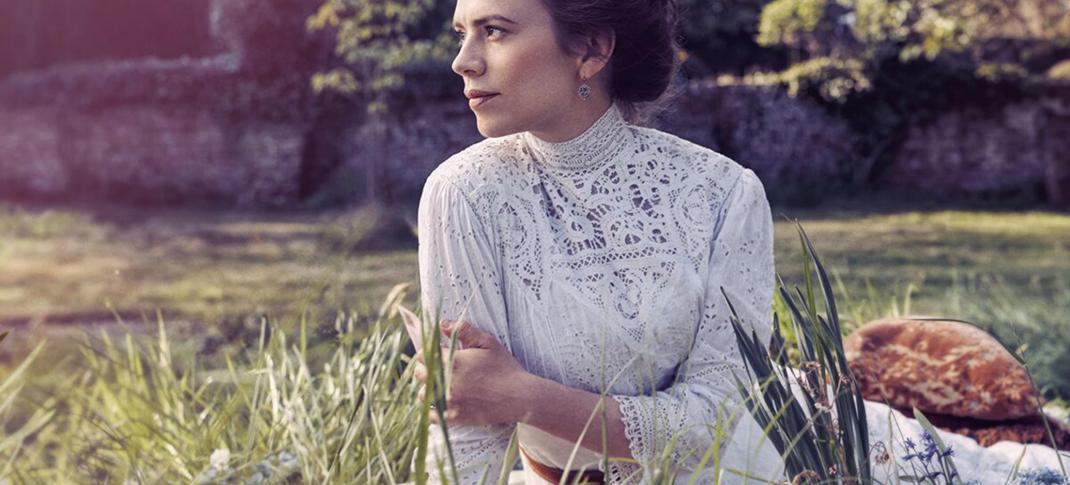 The lavish new BBC adaptation of Howards End officially comes to America this Spring – on Starz. The premium cable network will air the four-part period drama beginning on Sunday, April 8.
Based on E.M. Forster's classic novel of the same name, Howards End follows two unconventional and independent sisters – Margaret and Helen Schlegel – as they seek love and meaning in an ever-changing world. That's the vaguest description of this story possible, which also includes love, loss, matchmaking, poor decisions, class issues, financial ruin and more.
The drama stars Hayley Atwell and Philippa Coulthard as the Schlegel sisters, joined by Matthew Macfadyen, Tracy Ullman, Julia Ormond, Alex Lawther, Joseph Quinn, Rosalind Eleazar and more.
The story goes something like this: Intelligent and idealistic young women, Margaret (Atwell) and Helen (Coulthard) live with their hypochondriac brother Tibby (Lawther) in Edwardian London. Since the death of their parents and despite their interfering Aunt Juley's (Ullman) best intentions, the sisters lead independent and slightly unorthodox lives. After meeting the wealthy and conservative Wilcox family on holiday, Margaret forms a friendship with the older and more traditional Ruth Wilcox (Ormond).
When Ruth unexpectedly dies, Margaret finds herself increasingly drawn to the newly widowed Henry Wilcox (Macfadyen), a self-made businessman who inherits his late wife's beloved country home, Howards End. Meanwhile, the passionate and capricious Helen takes up the cause of Leonard Bast (Quinn), a young bank clerk who is struggling to make ends meet, trapped by his promise to marry his alluring but vulnerable lover Jacky (Eleazar).
Kenneth Lonergan, who also adapted the scripts for award-winning films Manchester By the Sea and Gangs of New York, is responsible for bringing the version of the Schlegel sisters to life. (It's his first TV adaptation.) Hettie McDonald, best known to Anglophiles as the woman behind the camera of fan favorite Doctor Who episode "Blink," directed the series.
Watch the trailer – which lays out several important relationship and storylines for both sisters – for yourselves below:
The original 1992 Merchant & Ivory version of Howard's End stars Emma Thompson, Helena Bonham Carter, Anthony Hopkins and Vanessa Redgrave. It is basically a perfect film, and if you haven't seen it, you should.
Despite that perfect film's existence, however, the prospect of a television version of Howard's End is nevertheless intriguing, if only because it will be so much longer. Those additional hours will (hopefully) allow the production to expand its scope a bit, allowing it to tackle the broader issues of class and race prevalent in the original. (Or, at least, that's what the initial British reviews from its U.K. airing seem to hint at, anyway.)
Does the idea of a new Howard's End appeal to you? Planning to give this one a try? Why or why not? (Let's discuss!) 
---
By
for on March 27th, 2018
More to Love from Telly Visions