By
for on September 20th, 2023
PBS' Extended 'Hotel Portofino' Season 2 Trailer Welcomes Viewers Back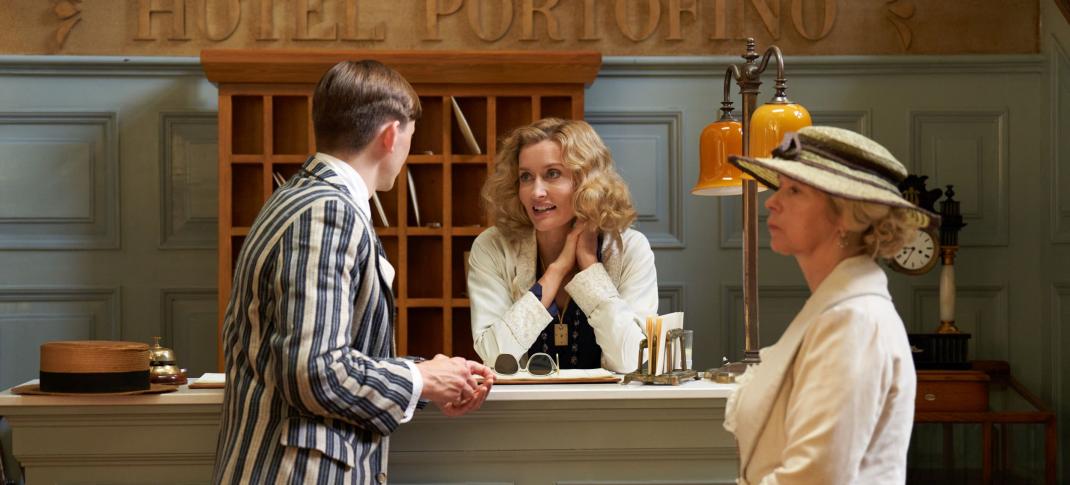 PBS has finally released the trailer for Hotel Portofino Season 2, and, unlike public broadcast's typical thirty-second or one-minute clips, this is a nice long extended version, running almost three minutes. Unlike Season 1, which was edited to feel more like an ensemble piece with all the guests of the hotel given equal weight, the first look at Season 2 focuses on the hotel's matriarch, Bella Ainsworth, played by series lead Natascha McElhone (The Crown). And while most of the cast from Season 1 is checking back in for the new season for one reason or another, it's Bella around whom they orbit.
As fans may remember, Season 1's finale put the titular hotel's future in doubt. Despite Bella's abusive husband Cecil, played by Mark Umbers (Home Fires), trying to write her a check for 1000 lira, Bella tore up the money, her pride too important to sacrifice for her dream. Between her financial problems, the growing fascist regime in Italy, and the uncertain fortunes of the wealthy who patronize her establishment, the show ended with Bella announcing she would be looking for a new direction and standing independently for the first time.
The Season 2 trailer opens with Bella returning to her hotel, now under construction by an architect who also looks to be her new "gentleman friend." As for guests, while the winter months have taken them in different directions, it seems like each find they have good reason to stay the summer at Hotel Portofino once more.
Here's the series' synopsis for Hotel Portofino Season 2.
Set in the breathtakingly beautiful Italian seaside town of Portofino during the "Roaring 20s," Season 2 begins in the summer of 1927 as Bella Ainsworth is still devoting all her energy into making Hotel Portofino a success. Having overcome earlier blackmailing threats from a local politician, the hotel is finally starting to prosper. Aside from her hotel duties, Bella is also concerned for her children — Lucian, whose marriage to Rose might be facing trouble, and Alice, who needs a break from her responsibilities at the hotel. Bella's husband, Cecil, has not been seen since returning to England at the end of the previous summer. With Cecil's unannounced return to Portofino, the messy private lives of her children, and an imminent visit from a travel guide that could make or break the hotel's future, Bella has her work cut out to keep all the plates spinning.
McElhone and Umbers star alongside Olivia Morris (RRR), Oliver Dench (Domina), and Claude Scott-Mitchell (The Dry). Also checking in for Season 2: Assad Zaman (Interview with the Vampire), Elizabeth Carling (Agatha Raisin), Louis Healy (The Pact), Pasquale Esposito (Ripley), Daniele Pecci (The Tourist), Lily Frazer (Sex Education), Lucy Akhurst (A Spy Among Friends), Rocco Fasano (SKAM Italia), Carolina Gonnelli (Amici Per La Pelle), and Louisa Binder. Series creator Matt Baker (Suspect) and director Adam Wimpenny (The Investigator: A British Crime Story) wrote and directed all six episodes, respectively. 
Hotel Portofino Season 2 debuts on Sunday, October 15, at 8 p.m. ET on most PBS stations and airs through November 19, 2023. The entire season will be available for members starting on premiere day on PBS Passport. As always, check your local listings.
Stream Now
Hotel Portofino
Step into the 1920s at the Italian Riviera for drama and mystery in the aftermath of WWI.
Image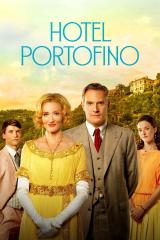 ---
By
for on September 20th, 2023
More to Love from Telly Visions