By
for on June 2nd, 2021
Hit and Run Drama 'Guilt' to Air on Masterpiece in September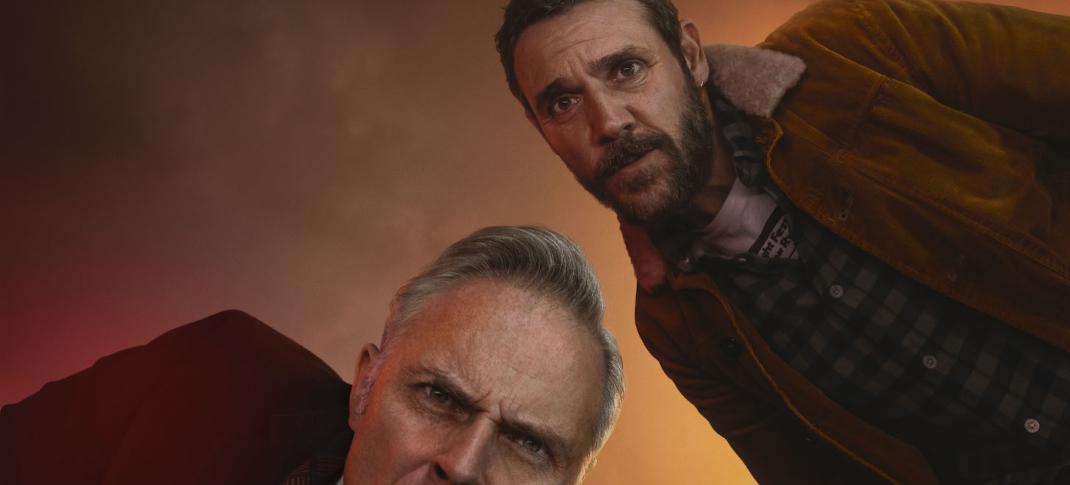 With many of our summer standards delayed thanks to the coronavirus pandemic, a new wave of heretofore unseen British programming is finally making its way to American shores - including the 2019 thriller Guilt, which will air on Masterpiece​ this September. 
Unlike many of PBS's other summer offerings, which have familiar bones - the family drama Us, the new season of mystery series Unforgotten - Guilt is something that we don't often see on Masterpiece. A darkly absorbing tale of rascality and deceit, Guilt is the story of a drunken drive home that lands two brothers in increasingly hot water, as they commit more and more serious crimes to hide their culpability in a hit-and-run. 
The series stars Summer of Rockets' Mark Bonnar and To the Ends of the Earth's Jamie Sives as Max and Jake, two estranged brothers who accidentally run over a pedestrian named Walter on the way home from a wedding. And although the brothers may no longer be what you'd call close, they are desperate now co-conspirators trying to cover up the worst night of their lives.
From flirting with Walter's niece Angie from America - who they meet at the wake where they've arrived to retrieve incriminating evidence - to hiring a private detective named Max to sabotage the local police investigation, there's apparently nothing they're not willing to do to hide what they've done. (There's even a point at which the mob may or may not become involved.) And if you've ever watched a crime drama, you already know - it's not the crime that gets you in the end, it's the cover-up. 
The Guilt cast also includes Humans' Ruth Bradley, The Paradise's Emun Elliot, Sherlock's Sian Brooke, Foyle's War's Ellie Haddington, Fleabag's Bill Paterson, and more. 
Guilt will air in four parts with back-to-back episodes on September 5 & 12 at 9 pm on Masterpiece. Does this sound like the sort of story you'd be interested in watching? Or does it feel too dark for an early Fall night? Let's discuss in the comments.
---
By
for on June 2nd, 2021