By
for on December 22nd, 2022
HBO's 2023 First Look Trailer Teases 'The Gilded Age' Season 2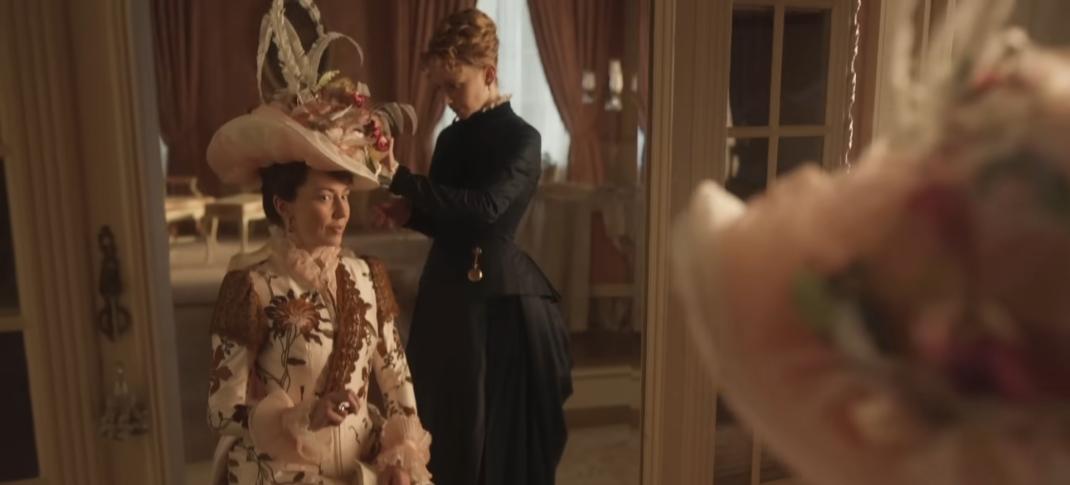 As we say goodbye to the year 2022, TV for 2023 is already pounding at the door, shivering and stamping the snow off its boots, waiting to be let in. The good news is that next year will almost certainly not be quite as overwhelming, as the backlog of delayed series from two years (on and off) of Hollywood filming shutdowns mostly has come and gone. But just because the pipeline won't be pumping out titles quite as rapidly as it did in 2022, next year is still pretty stacked, especially for shows aimed at Anglophiles. While many of these will be on BritBox, Acorn TV, and Netflix, HBO and HBO Max also have a stellar lineup.
The massive merger between HBO parent WarnerMedia and Discovery Networks that closed earlier this year means that this is the last year HBO will have a lineup that looks like this one. Most of the shows here were projects greenlit during the AT&T ownership (2018-2021) or, in a few cases, even earlier. As noted elsewhere, Discovery is already throwing its weight around canceling things willy-nilly and removing stuff wholesale from HBO Max to sell to established FAST networks like Pluto and Amazon Freevee. Fans should be advised that this may be the last hurrah for several of their favorites in the following clip.
Succession, for example, is nearing its planned endgame, so it may very well be allowed to wrap up. However, there may not be much more Julia, a Gilded Age Season 3, or much of a future for Our Flag Means Death beyond Season 2, we can revel in the gloriousness of their period piece costumes here and now. Viewers can at least enjoy the present-day releases and let tomorrow worry about itself and its cancellations for now. I mean, for heaven's sake, have you *seen* Carrie Coon's hat?
Viewers will note that this teaser contains more than just the shows aimed towards Anglophiles. There's also the super-American Perry Mason, which happens to star the very Welsh Matthew Rhys, the super music-oriented The Idol, which stars the very French Lily-Rose Depp, and the Nixonian White House Plumbers, which features British and Irish actors Lena Headey and Domhnall Gleeson among others in the ensemble. And then there's HBO's planned crown jewel for 2023, The Last of Us, starring the pint-sized British teen star Bella Ramsey alongside Chilean actor Pedro Pascal, and directed/showrun by Craig Mazen, the man behind 2019's Chernobyl. 
Most of these series do not yet have announced release dates, other than The Last of Us, which arrives January 15, and Perry Mason, which debuts March 6, 2023. However, everything in this trailer is earmarked for the first half of 2023 (HBO does a second trailer for the back half of the year in August), which means all of these shows should get on your radar sooner rather than later.
---
By
for on December 22nd, 2022
More to Love from Telly Visions