By
for on September 4th, 2022
'Guilt' Season 2: Episode 3 Recap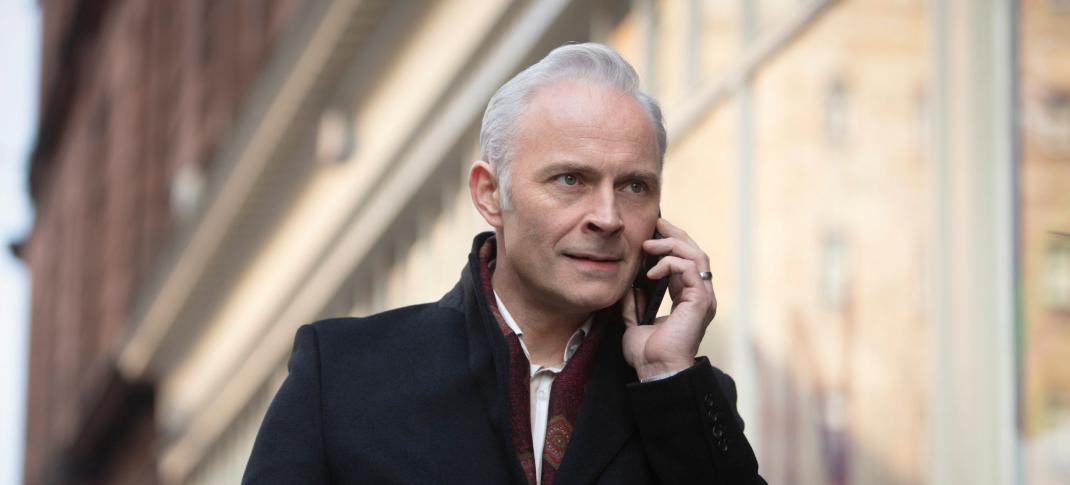 A lot happens in this penultimate episode of Guilt Season 2, including a couple of major reveals towards the end, so let's get to it.
We pick up with Max and Erin glossing over the previous evening's shenanigans and moving straight to a plan to bring down Roy Lynch's legacy. First Max tries to convince Roy to let him work on Phoenix while Erin informs her mother of her intention to leave Edinburgh. Maggie admits the land for the New Leith project belongs to her and Roy; it's what they've been meeting about recently. She claims her husband has worked hard to build a legitimate business and says if she can forgive him (apparently Roy is somehow responsible for Maggie being wheelchair-bound) then Erin can too.
Once Erin leaves, Maggie is on the phone to her ex. Erin has agreed to join the business but only if she has her own lawyer. Roy mentions that Max has been sniffing round and he's checking on his early release. Maggie says if he they use Max, they'll need to call in the "insurance." This certainly doesn't sound like a woman who's been out of the criminal loop for years.
At the police station, Stevie mentions that he's working for Jackie Thomsen and he needs Yvonne to pull Max McCall's file to hide his involvement. Jackie instructs Yvonne to remove the note about Max's cooperation agreement and give the file to Stevie. Yvonne mentions that her AA friend Kenny works at one of the live addresses on Jackie's list. Jackie assures her it's Max McCall she's interested in but isn't thrilled she's involved with one of his close associates. Yvonne really wants to get revenge on Stevie so she agrees to work Kenny if necessary.
Kenny shows Max some surveillance images from the Rose Street casino. They include Teddy's brother Joe, an unknown man (Adrian) and the bag of money. Max is shaken by Kenny's discovery; he shares how dangerous his former cellmate is; he insists they stop investigating and tell Teddy they found nothing. Just then they're interrupted by a potential client looking for help with a divorce. 
Stevie reports to Roy that there is no record of cooperation in Max's file. Shortly afterwards, Max gets a call from Roy saying he's in need of some subterfuge.
While Max is out of the office, Kenny is surprised to find Teddy seated at his desk. First Teddy goes on about the book he's reading and the betrayal the character must have felt. Then he shows Kenny the paper with the security footage photos that were left on the desk. Kenny tries to explain they're still working out what the photos mean, but Teddy  threatens him saying if the voices in his head take over, they may never stop. Kenny gives him the location of the casino. Later at Kenny's place, Yvonne arrives as he's making dinner for them. He apologizes about the flat, but she says she grew up in a worse place. She asks a few questions about working with Max which Kenny answers honestly.
Max and Erin are having their own heart-to-heart at her place. She explains how, at sixteen, she caught her parents washing blood off Roy's hands at the kitchen sink on Christmas Eve. She ignored the rumors about her dad until her mother was run off the road while driving Roy's car. Erin threatened to call the police but Maggie told her Roy was leaving and it would be just the two of them from then on. A policewoman was already on Roy's trail, so Erin let it drop. When Erin leaves the room, Max notices a framed photo on a nearby table. The unknown man from the casino images is Adrian!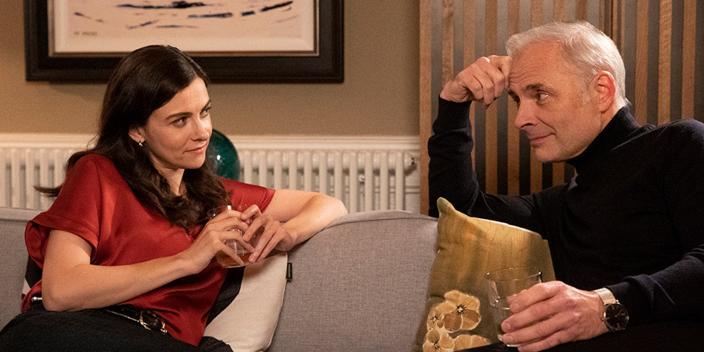 Roy visits Sandy and spells out what will happen. His lawyer will contact the Church to inquire about a sale. Sandy will agree that the area no longer needs his services. A park will be built over the bones of a man who hurt many local children. Sandy insists on contacting the man's family, as he has been missing for twenty years. Roy disagrees as it might reopen a case that could send them to prison and delay work on the development. Sandy reiterates he needs to tell the family; that's his redemption. Roy warns that he can't protect him.
Yvonne and Kenny contemplate the novelty of having sex without being drunk; Sandy warily walks the dark streets of Leith; Max gets abducted in front of Erin's house and creepy Teddy heads out to lean more about the man who was at the casino with his brother.
Max awakes in a jail cell. Jackie claims he has violated their terms by not staying in contact with her. He says he's gradually getting information from Erin about a murder Roy committed two decades ago on Christmas Eve. Jackie says she needs a confession or a body in two weeks' time. Max suggests she's hiding something; that she's trying to keep her investigation and her vendetta against Roy from her boss. She responds by repeating her ultimatum.
Max arrives at work late after his brief incarceration. The guy wanting a divorce is there, but Kenny ushers him out. He also informs Max that Teddy has been in and found the casino photos. Max complains he doesn't have time to deal with Teddy, but Kenny says that may not be situation he can control.
When the two policewomen next meet, Yvonne says Kenny's business is clean. Jackie asks her to pull a file from Christmas Eve '98 on the disappearance of a retired social worker from the council who also worked as a teacher at the children's home that burnt down. She wants to know if anything jumps out at her.
Max arrives at Roy's offices and begins to explain the contract he's drawn up for Erin. Roy takes the document and says his lawyers will look it over. Later he calls Maggie to tell her Erin signed the agreement, but he thinks there's something going on between Max and Erin because she seemed to recognize him when he come down the corridor. Roy assures her the "insurance" arrives today and confirms the "Messiah" wants redemption. Maggie will take care of Sandy.
Max returns to his flat to find Teddy sitting there. They discuss Papillon and revenge. Teddy admits he was in Erin's house and Max warns him that she's Roy Lynch's daughter. He doesn't care and he doesn't want Max to think he's safe from him. Max promises to find out what happened to his brother; he hasn't forgotten what Teddy did for him. It's obvious Max is terrified of his former cellmate.
Yvonne calls Jackie with info from a witness statement. The barman first identified Maggie Lynch as the person the missing retiree left with, but the next day asked to change his account.  Jackie orders her to break up with Kenny or she's off the investigation. Yvonne calls Kenny and tells them they can't see each other romantically anymore. Broken-hearted, she hangs up.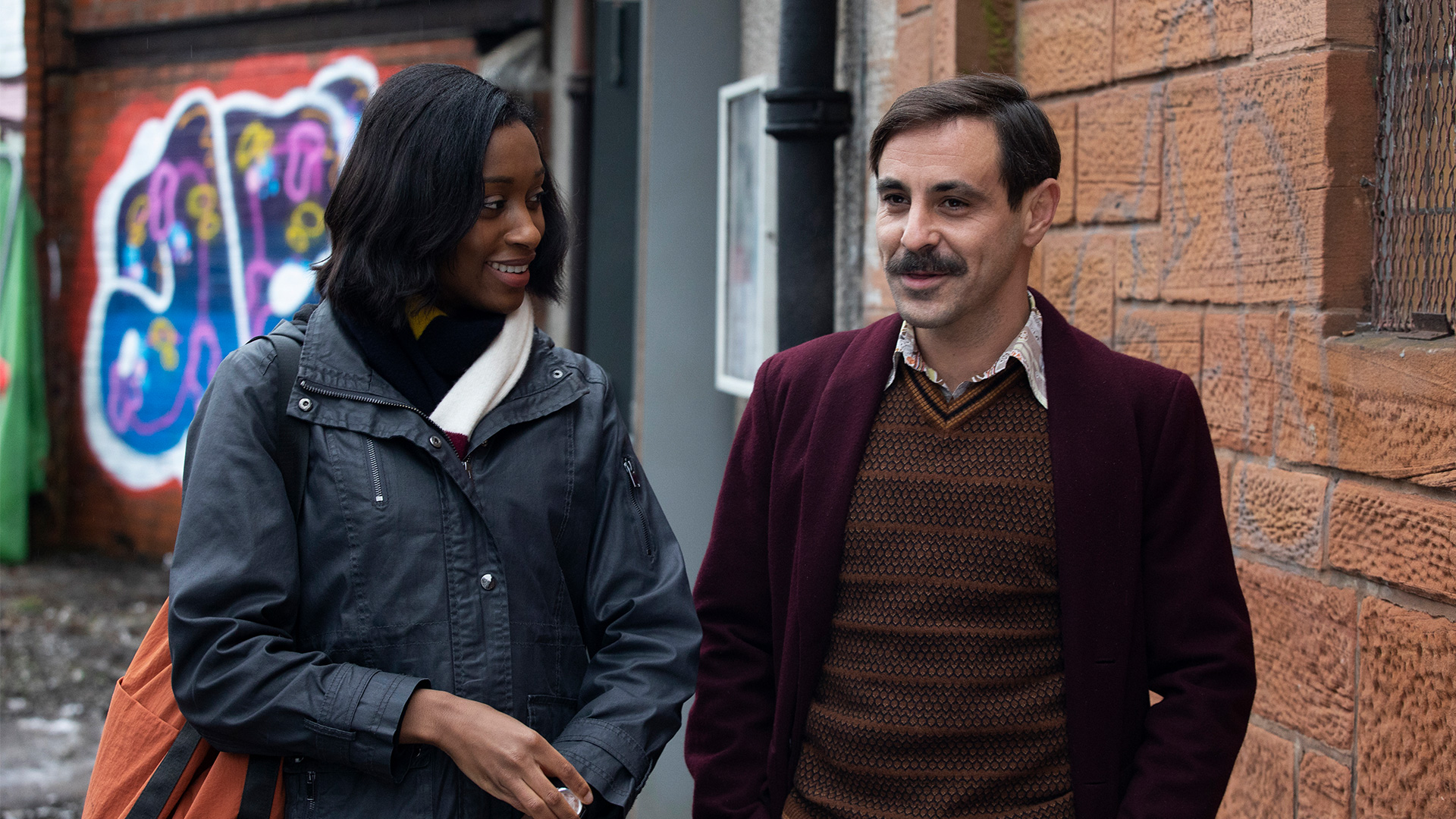 Maggie drops in on Sandy at the church. She mentions Roy's trauma at the hands of "that man", her part in the arson at the children's home and how the publicity after the bad man's retirement made Roy worse. Maggie alludes to the fact that she attacked the child abuser before Sandy arrived, hoping  to coerce a confession out of him. She confides that what Sandy did (put the dying man out of his misery, I assume) was a mercy as was Sandy driving her off the road. Basically, the policewoman who was after Roy  would see he was protecting Maggie and come after her, but the car accident and her injury gave her a way out. Surprise! it was just a story; Maggie stands up showing him she can walk just fine. She comes over; talks to him in a suggestively threatening way and touches him inappropriately before ordering him to sell them the ***king church. And yes, this is the actress who played Downton Abbey's Mrs. Hughes!
Back at the legal center, Kenny breaks into Max's locked desk drawer and finds some USB drives. He listens to the recording of Max asking Roy to hire him whilst discounting Kenny. He calls Yvonne who refuses to explain why she asked if he could trust Max. Just as things seemed to be going so well, poor Kenny is on the brink of falling off the wagon.
Max is at home listening to The Clash and ignoring the knocking at his door… Meanwhile Roy uses a cowboy analogy to explain to Erin how life is complicated, and Max isn't as good as she thinks and he isn't as bad as she imagines. Erin repeatedly asks where Maggie is, but she's not nursing a migraine as Roy claims.  She's got Max in a warehouse going on about his weakness/their insurance. Just then Max's brother, Jake, walks in the room. We were not led to believe a reunion would take place this season!
With only one episode to go, there's still a lot to be explained. Who is the bad man/pedophile? Why is Jackie so intent on bringing Roy Lynch down? Why did Teddy's brother take the money into the casino instead of leaving in the car for Sandy to pick up? And, how did Jake get pulled into all this mess? We can only trust all will be revealed!
---
By
for on September 4th, 2022
More to Love from Telly Visions