By
for on August 14th, 2016
'The Great British Baking Show' Series 3 Episode 7 Recap: Victorian Week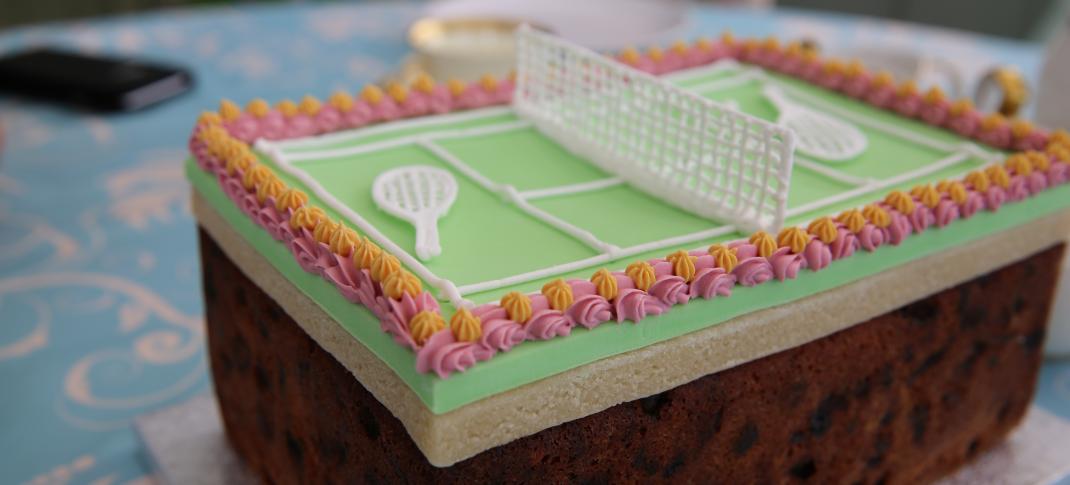 For the first time in the history of The Great British Baking Show (and remember they've done this six times in the UK) the bakers have been confronted with challenges of 19th century recipes and techniques. But before we get to the gelatin and massive blobs of meat most people don't eat anymore, let's look back at last week's pastry perfection and pitfalls.
After weeks of hit and miss bakes, Mat finally earned the Star Baker title. He was victorious in a difficult technical considering no one had the slightest idea what a flauone was while his vol-au-vents were head and shoulders above the rest - as is Mat himself when you think about it! Alvin, on the other hand, couldn't rise above his time management problems and had to say goodbye. His finished products tended to be raw or overbaked and his technical effort didn't even resemble the folded pastry it was supposed to be.
Now we find ourselves down to four men and two women. Let's see how Victorian week treated the remaining contestants.
In the signature bake, the contestants had three hours to make a raised game pie. The judges stipulated a thin hot water crust and plenty of ornate decoration. Fillings ranged from pheasant and partridge to venison, rabbit and wild boar. Yum?
For the technical challenge, Mary Berry requested the bakers serve up a tennis cake, an inexplicably popular creation from the 1890's. They were given three hours to make a fruit cake base, a sugar paste court and royal icing embellishments. 
A Charlotte Russe was set as the showstopper to be baked and assembled in five and a half hours. This traditional pudding is wrapped in ladyfingers and contains layers of jelly and bavarois cream. Now that sounds tasty!
Highlights: It was difficult for the bakers to get much praise for their signature game pie efforts. However, Ian got kudos for his exceptional roadkill pie filling which included tender venison, guinea fowl, partridge and sausage. He was also the only baker to make the optional jelly accompaniment. Mat's classic looking raised venison and pigeon pie had good color and the meat was well packed and tender though Paul thought it needed more bacon. However, it was Tamal's Middle Eastern game pie that earned a Paul Hollywood handshake for its attractive appearance, moist blend of rabbit, pigeon, venison and minced lamb, and gentle blend of spices.
Naydia was the top seed in the tennis cake technical this week. Her fruitcake had a good crust and distribution of fruit and her decorations, including that pesky tennis net, were complete unlike many of her competitors. Paul came in second for a partially erected net and a good solid fruitcake base.
Most of the bakers had generally positive outcomes in the showstopper round. Flora's raspberry, pomegranate and champagne Charlotte Russe displayed good lady fingers and distinctive layers of cream and boozy jelly though neither judge thought the pomegranate was a wise flavor choice. Paul praised Nadiya's use of Italian meringue in the bavarois crème of her mango and raspberry dessert. And Ian's ornate Victoria's crown creation was "purely magical" for all around appearance, structure and flavors.
Nevertheless, it was Tamal with his spiced blackberry, raspberry and cardamom Charlotte Russe with its risky jelly base that most impressed the judges. So much so that, coupled with his earlier game pie triumph, the young doctor in training was named Star Baker this week. After the announcement, we were allowed to eavesdrop on Tamal's call to share the good news with his mother who sounded justifiably pleased and proud of her son.
Missteps: Apparently game meat can be a wild card proposition.  Paul's "not a boaring pie" was judged to have a tough, overbaked filling and his pastry was uneven with not enough ornate decoration. Flora, who told a charming tale about her participation in the Highland Chef competition, failed to live up her nickname Bird Girl. In her game pie with shallot and apple chutney, the pigeon was tough and her choice to overfill the pie caused the pastry crust to balloon. And the beautiful design and strong bake of Nadiya's aromatic raised game pie was lost in the overpowering strength of her five Chinese spice blend.
The technical was a minefield of faults for Mat who came in last with his tennis cake. His fruitcake base was raw in the center; he had a sugar paste disaster that had to be scraped off though remains were visible on the court, and bizarrely he decided to bake his royal icing decorations turning them an odd off-white color. Ian, who came in only slightly ahead of Mat, turned in a slightly under baked cake and his court lacked any net at all.
Despite the extra time given for showstoppers, there is always an issue of time management with one baker or another. This week Paul's ambitious bake of ladyfingers, strawberry cream, and rhubarb, orange and rosemary jelly didn't go to plan. His top layer of jelly had the consistency of a sauce instead and wouldn't support his carved fruit decorations.
On the other hand, Mat's strawberry Charlotte Russe may have been too simple since we saw him sitting around the tent while the other bakers were busily preparing their decorative elements – never a good sign. In the end he didn't pull off the basics of the bake which, combined with his last place technical finish, made Mat the one chosen to leave the tent. Proof again that a Star Baker title one week does nothing to protect you from elimination the next. His frustration was obvious during the challenges themselves, but in the end, Mat looked on the bright side. People always ask him to bake for them anyway so with his new GBBS cred perhaps he will start charging them from now on.
So the quarter final roster is set. Next week Ian, Nadiya, Flora, Paul and Tamal will attempt to prove their worth in the category of French patisserie. What diabolical challenges will Paul and Mary concoct this time? Who do you think has the skills and the nerve to stay in the competition and who is probably on the way out? And for those of you who may be ahead of our viewing schedule, try to think back and reminisce about those Victorian bakes gone by. Ready, set, CHAT!
---
By
for on August 14th, 2016