By
for on August 7th, 2022
'Grantchester' Season 7, Episode 5 Recap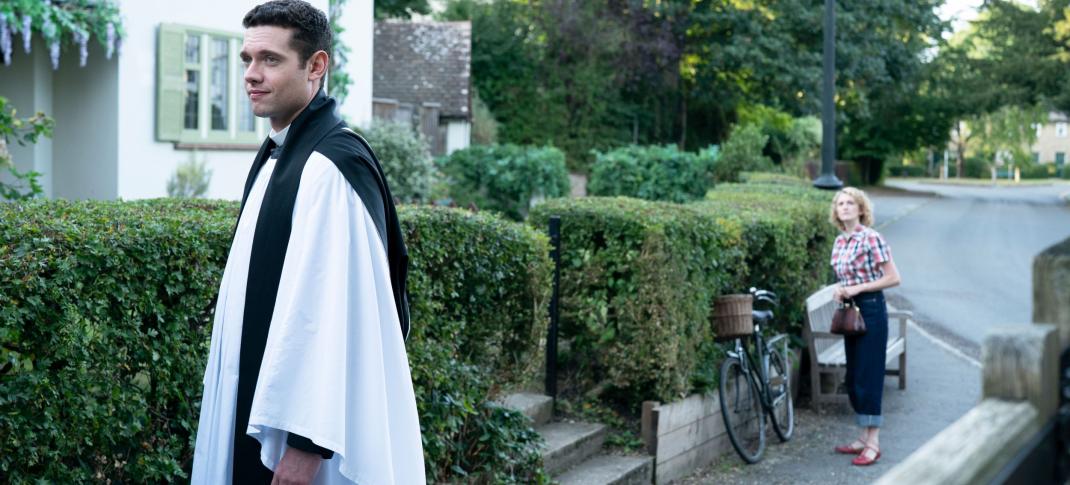 Grantchester's penultimate episode for the season opens with Will playing backgammon at St. Cedd's Care Center, the old folks' home, with Ida Merryman (Anna Calder-Marshall). As befitting someone who used to be on Harlots, she's trying to make it strip backgammon. Matron Fletcher (Caroline Faber) is horrified, compounded when Clem Preston (Bruce Alexander) locks himself in her office and starts blasting "Johnny B Goode" over the speaker system. His rebellion is short-lived, sadly, as Fletcher gets spare keys from the groundskeeper Pat Wyndham (Mark Quartley) and lets herself in. He complements her bum; she responds by bullying and humiliating the old man, much to Will's horror.
Geordie: Getting old is demeaning. I put my back out last week brushing my teeth.
Geordie's got the day with the kids, though Esme refuses to come, and Cathy's at a union thing, meaning Bonnie drops them off. She and Will have an uncomfortable chat, deciding to be friends, only for Maya to turn up as soon as she drives away. She's broken up with Geordie's boss and wants to run away with Will. It's obvious his thing for Maya was because she was unavailable, which Geordie correctly calls him on. Will responds by calling Geordie out on not trying to win Cathy back, like this is a phase that will pass, instead of hearing what she's telling him. But love lives will have to wait, as will his attempts at doing Mrs. C's jobs for her, as a body's turned up at St. Cedds. The Matron has been found dead in Clem's room; he and Ida are gone.
Geordie suspects Clem; however, Will points out that's unlikely, and Pat confirms Clem's harmless. But, there's something shady; the Matron took control of Clem's estate from his daughter, Clara (Kirsten Foster), and there's moonshine in Clem's room. Not that Will is going to be around much. Maya told Wallace everything, and when he ejects the priest from Geordie's office, saying he doesn't want any "Father Brown bollocks" around here. (That's not an anachronism referencing the PBS show, the original Father Brown short stories were popular in the 20s and 30s.) He and Geordie end up in a heart-to-heart, as Geordie admits this life is hard on a marriage, and Wallace maybe admits Maya is right to leave while the exit's still open.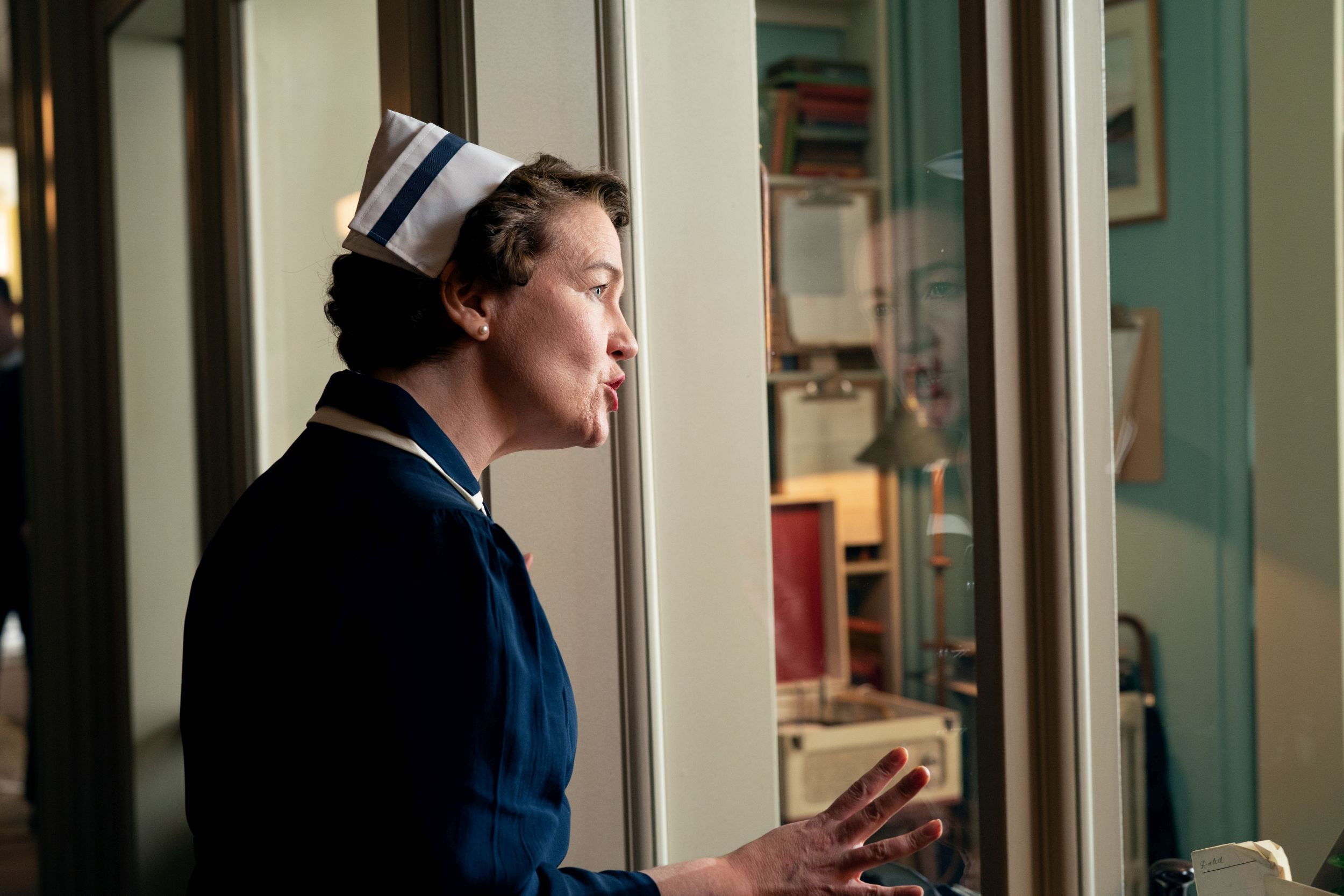 As for the case, there's a report of a Clem and Ida sighting. Peters says they apparently carjacked some rich guy at gunpoint and are long gone. Will meets Geordie at St. Cedd's, where they find the bottle of moonshine in a turpentine bottle. It turns out Pat's got a distillery in the gatehouse; he swears the Matron didn't know but admits he was supplying Clem and had a drink with him the night of Fletcher's murder. But he has an alibi; he spent the rest of the evening watching the telly with the old birds in the main room. However, though Fletcher was in the dark about Pat's hobbies, she wasn't above board either. Her office has half a dozen applications to take over the estates of her patients.
Clara enters the station, assuming her father's gotten himself in trouble again. The two have been estranged for years; she had no idea Clem was even in a home, let alone he signed his guardianship over to Fletcher. Clem spent his life as a con artist, scamming and stealing. She's startled by the murder, but the carjacking and cash robbery are in line with his usual behavior; he'd usually have high tea at the Ritz after. Geordie checks to see if there are any hotels with a tea service nearby; it's the Hotel Ashford, not the Ritz, but Clem and Ida are there, though unarmed. (There was no gun, just a glasses case in his pocket.) As Geordie arrests him, he claims he "slayed the dragon!"
Clem takes back that confession at the station, saying he yelled it to entertain the patrons. Ida claims she did it, but she has no idea how Matron died. Clara asks to speak to Ida to apologize for her father, but Ida says Clem was the spirit that kept them all going as they sat trapped in that place. Fletcher's humiliation of Clem happened in front of everyone, including Pat. His alibi is actually from Saturday; the resident didn't remember what day it was they watched TV with him. He didn't mean to kill Fletcher, she just attacked him with the paperwork, and he pushed her away. Clem and Ida saw it and were trying to protect him. Clara is moved by her father's devotion to Pat and Ida and invites them to come home with her.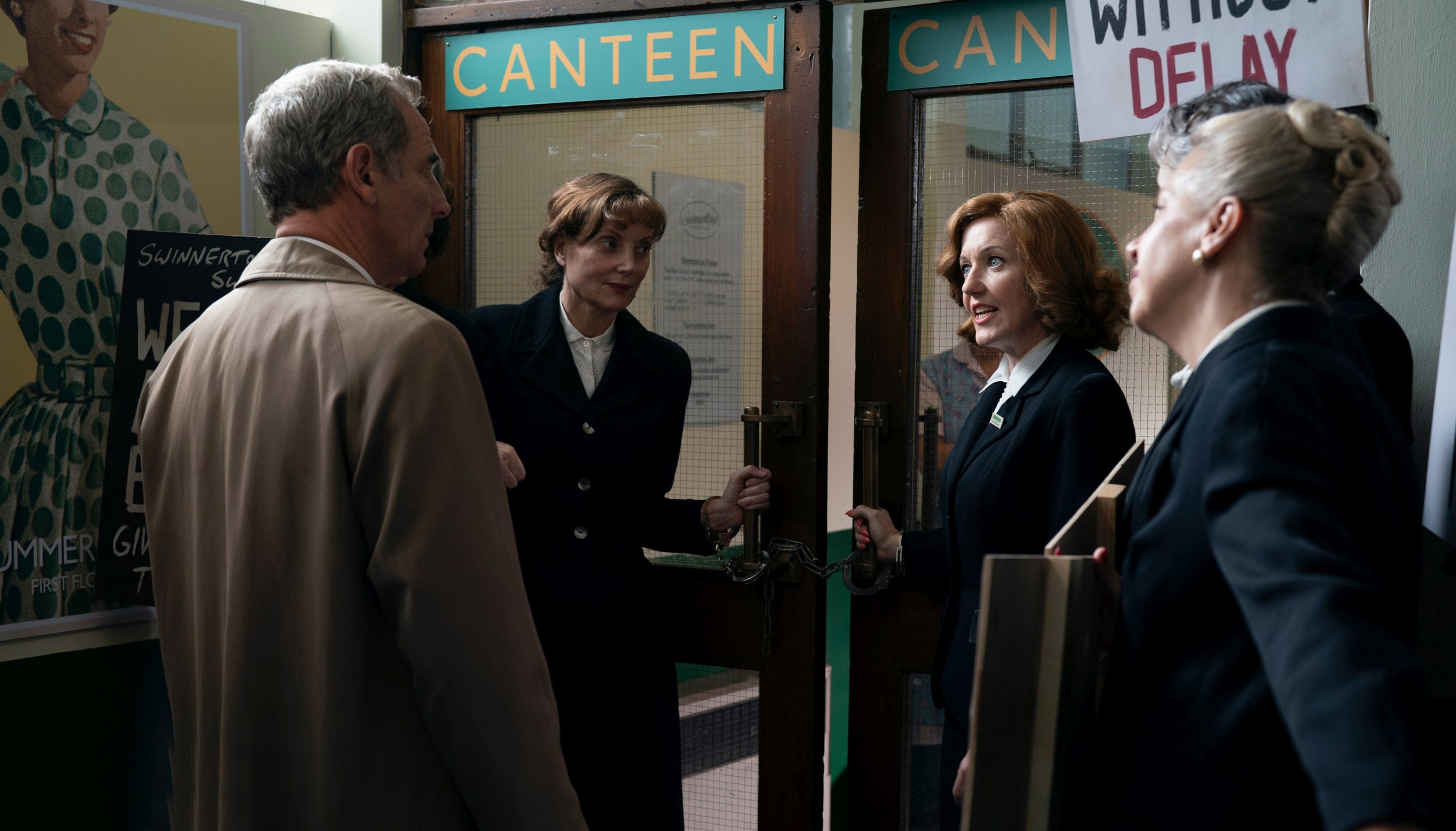 Mrs. C has second thoughts about the newfangled treatments her doctors recommend (almost certainly radiation, this being 1959). Jack tells her it's her call; he'll stand by whatever choice she makes. Will's less sanguine, and Mrs. C tells him he's being a boy telling them all how to live. Geordie is not as direct, telling Mrs. C she and Will have been a lifesaver for him during this separation. He says it's been a rough year for them both, but he'd walk over hot coals if it meant more time with Cathy and his children.
Though the case is solved, Geordie's still busy with a union strike. He asks Peters why there've been no arrests, but apparently, no one is willing to stand up to their ringleader chained to the door. It's Cathy, and no one is arresting the boss' wife. He has to order them to cut her loose and demands vans to bring the strikers to the station for disrupting the peace. Of course, an interrogation room was just what the Keatings needed for couples therapy, though the way Geordie is wandering around singing after suggests they may have done it on the table. (Hopefully, the observation room was empty!) Anyway, Geordie's out of the vicarage and back home, which means Bonnie will be leaving.
Inspired by Clem and Ida seizing the day, Will calls Maya. Unfortunately, that's when Bonnie decides to come over, announcing she wants to be more than friends after all. Before he can stop her, Bonnie confesses all her feelings in the foyer, marches into the kitchen... and sees a gobsmacked Maya. Horrified, she calls Will out for lying to her, for saying Maya was just sex, and that she cannot believe she ever trusted a word out of his mouth. Maya, for her part, is just as outraged that Will was never serious about going away with her either. Both she and Bonnie exit, shaking their heads at how badly Will deluded them and himself, leaving him in the vicarage, having ruined his chance with two women.
---
By
for on August 7th, 2022
More to Love from Telly Visions