By
for on May 24th, 2022
'Grantchester' Season 7 To Debut In July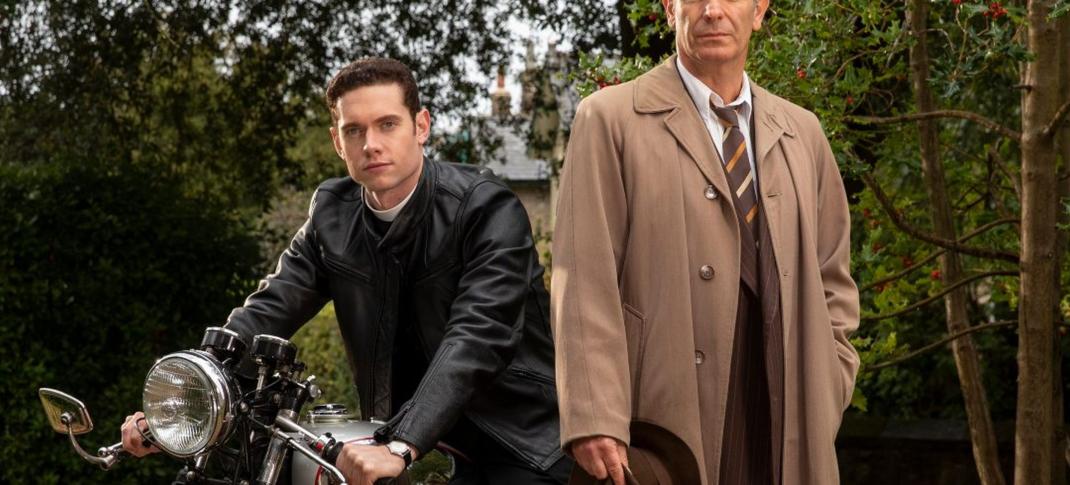 Technically, the summer solstice isn't for a few weeks yet. However, the unofficial start of Summer 2022 is the Memorial Day holiday in the U.S. (or one weekend later with the Platinum Jubilee Extended Bank Holiday if you're in the U.K.) To that end, Masterpiece and PBS are setting their schedule for the dog days of summer, first with the escapist Italian-set Hotel Portofino, paired with Endeavour Season 8, followed by everyone's favorite summer mystery, Grantchester. After last season's fall edition, the series is returning to its usual spot on the calendar, arriving in mid-July.
ITV evidently wanted Grantchester to get back to its usual spot on the schedule after the 2020 lockdowns delayed Season 6 last year, with Season 7 beginning filming before the show premiered on either side of the pond. The new season aired overseas in early spring on ITV, barely six months after its Fall 2021 run. But for American fans, though it hasn't been quite a year since we last saw Will Davenport and Geordie Keating teaming up to solve a few murders, the nine-month gap is long enough that some might need a refresher.
The primary plot points to remember from last season include Leonard no longer being the vicarage's curate, despite everyone's best efforts (and largely because of Will's). Season 6 left him at loose ends to find his calling come the new season, though perhaps he already found it during his time ministering at the prison. Also, Cathy kicked Geordie to the curb again, putting another Keating divorce in the picture. Though he didn't sleep with the secretary this time, it still probably won't be as easy for Geordie to talk his way back home as it was when this happened in Season 2.
Here's the show's synopsis for Season 7:
It's the long, hot summer of 1959, and questions of what the future holds for our favorite vicar-detective-duo and their friends are complicated when murder returns to the idyllic English village of Grantchester. Secrets and lies, love and death, swing and jazz, and, above all, family and friendship await in six new episodes.
The whole gang is back for the new season, including Robson Green as DI Geordie Keating, Tom Brittney as the Rev. Will Davenport, Al Weaver as Leonard Finch, Oliver Dimsdale as Daniel Marlowe, Tessa Peake-Jones as Mrs. Sylvia Chapman, and Nick Brimble as Jack Chapman. Also, Kacey Ainsworth is back as Cathy Keating, Skye Lucia Degruttola as Esme Keating, Bradley Hall as DC Larry Peters, Melissa Johns as Miss Scott, Jemma Redgrave as Amelia Davenport, and Emily Patrick as Tamara Gurney-Clifford.
New additions for the season include Charlotte Ritchie as Bonnie Davenport, Cathy's niece, who she'll rely on during the separation from Geordie, and Michael D. Xavier as Elliott Wallace, Geordie's new boss, who is going to wonder why a vicar is always hanging around.  
Grantchester Season 7 premieres on Sunday, July 10, at 9 p.m. ET on most PBS stations, and all episodes will be available to stream on PBS Passport starting the same day. As always, check your local listings.
---
By
for on May 24th, 2022