By
for on February 5th, 2020
'Grantchester' Season 5 to Air on PBS This June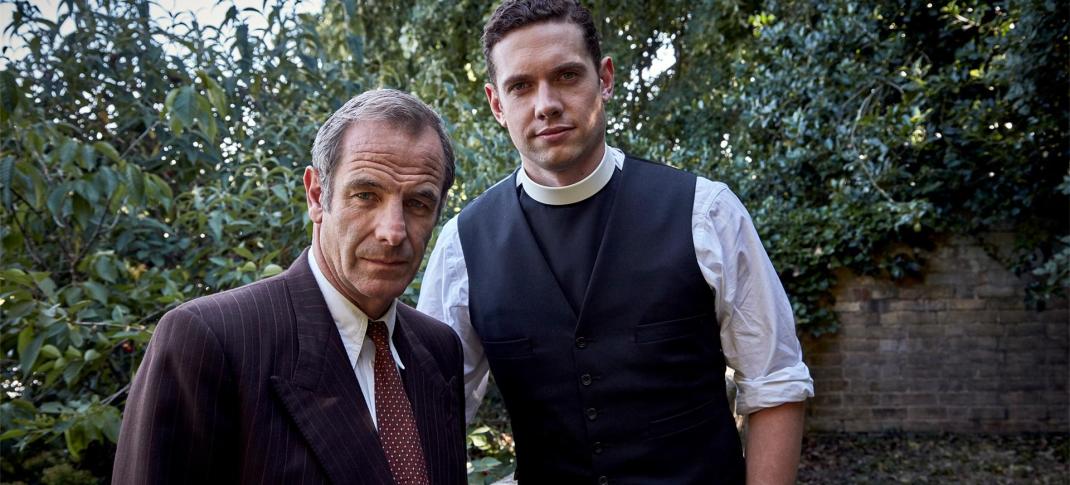 Get ready, mystery fans, an all new season of Grantchester will be here sooner than you think. 
The popular period series will return for its fifth season - and first full run without original star James Norton - beginning on Sunday, June 14.  If that feels a bit on the early side, it's becuase it is - Grantchester has previously aired in the U.S. during high midsummer, usually around mi-July.
Tom Brittney is now officially the series' primary crime-solving vicar, moving the series fully into the post-Sydney Chambers era. (This also likely means that anyone who was still holding out hope for a Norton guest spot/Sydney return is probably going to need to let go of that dream.) 
Watch the official annoucement video that the Masterpiece Twitter account shared below. 
Special announcement from your favorite vicar @tombrittney The new season of #GrantchesterPBS will premiere on MASTERPIECE on June 14! pic.twitter.com/d0QJEO2FeO

— MASTERPIECE | PBS (@masterpiecepbs) January 31, 2020
Season 5 will pick up a year on from the events of Season 4, so when the series returns we should likely expect a signficant shift in both Will Davenport's character and his personal and professional relationship with Geordie Keating. After all, they've had a bit of time to properly get to know one another offscreen since last we saw them.
Grantchester will also adapt the Endeavour and Call the Midwife models of one season equals one year of time, so we'll now know for sure both when the series takes place and how much time there is between seasons. The first three seasons of the series existed in a vague 1950s-era time space, but Season 4 happened in 1956, and Season 5 will follow into 1957. This allows the series to tie-in real life events when it feels the need, as it seems primed to do with British Prime Minister McMillan's insistence that the British people have "never had it so good". 
The official synopsis reads as follows, which promises a new beginning of sorts for the show, but doesn't provide a ton of details otherwise. 
Series five picks up a year later, in Cambridge in 1957, the year Prime Minister Harold Macmillan told the British people that they had 'never had it so good'. For many of the residents of Grantchester, it really will feel like they're in a delightful new Eden, but for all the talk of paradise on earth and faith-in-action, Geordie Keating knows that trouble is never far away
Are you looking forward to more Grantchester later this year? What do you hope Season 5 brings? Let's discuss in the comments. 
---
By
for on February 5th, 2020